Console and PC hardware makers have been vying for the attention of gamers for decades, and in recent years, virtual reality has emerged as an impressive alternative for those looking for more immersive ways to play. Technological innovations like motion and eye-tracking have continued to enhance the overall experience and now, consumers have a good variety of choices to decide amongst the best VR (virtual reality) headsets to add to their gaming collection.
Having put several VR headsets to the test over the years, here are Geek Culture's top three picks for the best VR headsets to get in 2023 if you are looking to jump into another reality for your dose of gaming, that is.
---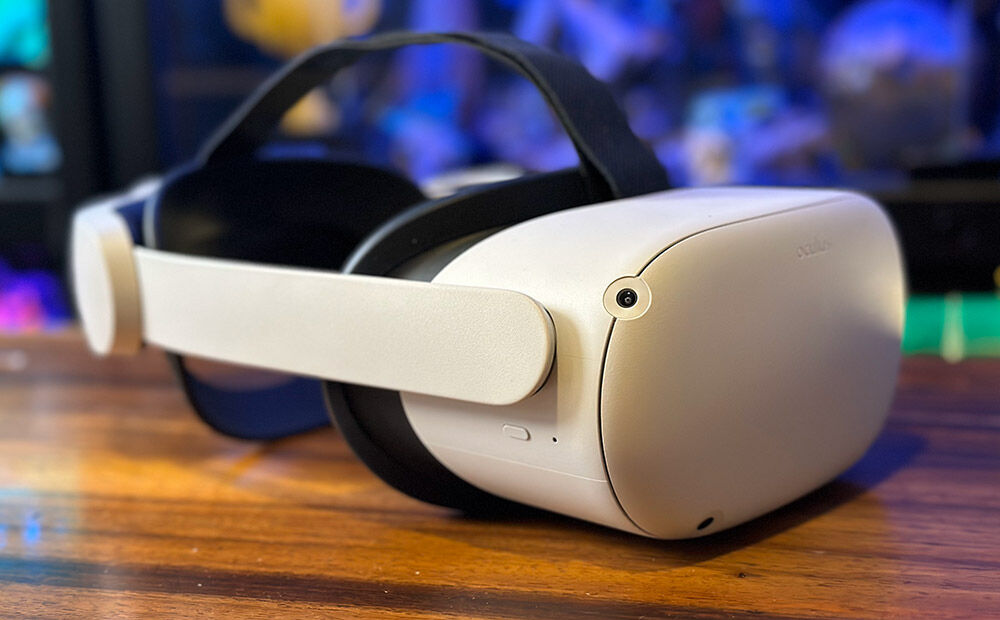 Top Games: Beat Saber, Pistol Whip, The Walking Dead: Saints & Sinners
As a pioneer in the space, the Oculus/Meta machine is definitely one to note for newcomers looking to start their VR gaming journey. The Meta Quest 2 standalone VR headset has everything vital while maintaining an affordable price point.
A recent price drop for the 256GB variant means it is even more affordable than ever, and there is no need for any additional hardware or cables out of the gate. Powered by the Qualcomm Snapdragon 865 chipset, it allows for a variety of gaming experiences to be enjoyed, with the library still continuing to grow as support continues.
For those seeking to make even more use out of the Meta Quest 2 VR headset, all that is needed is a Link Cable plus a powerful enough PC to play PC-specific VR games. A 90-120Hz refresh rate and resolution of over 1080p per eye also mean that the games are gonna look good when you step into their world.
Why It's For You
This is probably the best entry point for anyone interested in VR gaming, but without excessive expenditure thrown into the mix. There is no complicated setup involved, and the only time you'll plug it in is to charge it. Its massive library of software is also a plus, and newcomers will have plenty to keep themselves busy with once they get started.
---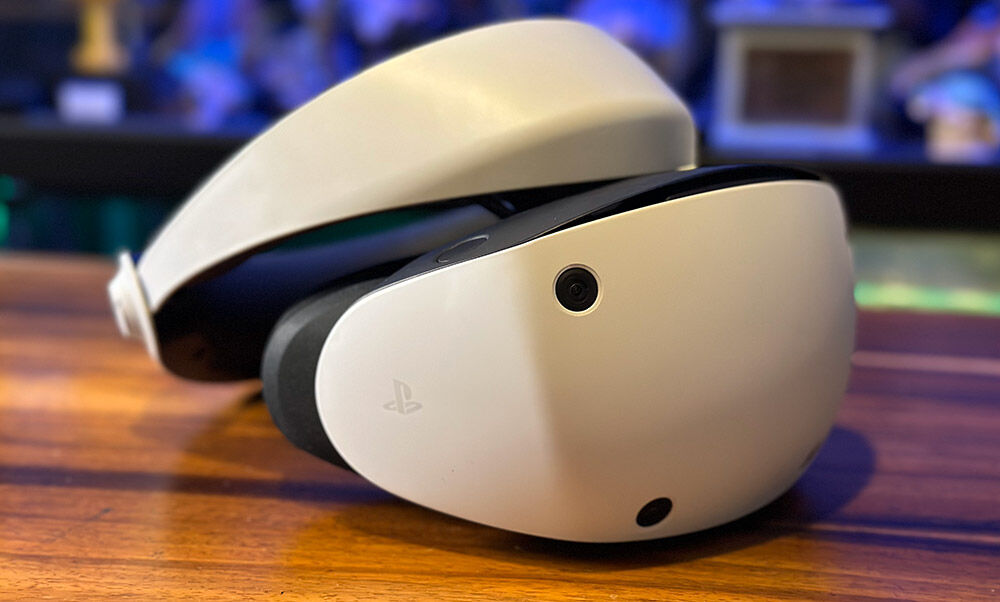 Top Games: Horizon Call of the Mountain, Gran Turismo 7, Moss 1 & 2 Remaster
The newest kid on the block, the PlayStation VR2 is undoubtedly the best option for players on the PlayStation 5, and while it comes in at a higher price than the console itself, it brings plenty of bells and whistles to the table.
A tremendous upgrade over the original, this headset utilises the power of the PS5 and the new tech and innovations to make for a much better VR experience than before.
From the in-tracking cameras and eye-tracking to the Sense controllers that boast haptic feedback and adaptive triggers, there's much to like about the PS VR2, not to mention the relative ease of setup this time around with just a single USB-C cable. It is relatively lightweight, and the increased resolution of 2000 x 2040 for each eye definitely translates to a better visual experience.
Why It's For You
Naturally, this is the top choice for anyone who has already invested heavily into the PlayStation 5 ecosystem and wouldn't mind more, considering that the PS VR2 comes at a hefty price. Its improved ergonomics and impressive hardware are great selling points, but it remains to be seen just how well it will be supported down the line, especially with backward compatibility on a selective basis.
---
Top games: Demeo, In Death Unchained, Superhot VR
The lightest of them all, the PICO 4 was released as a true competitor to the Meta Quest 2, and on paper, it definitely looks to be stiff competition. The headset is extremely comfortable to wear for long periods of time, while the tracking with the controllers is competent too, with the PICO 4 promising higher resolution and larger field-of-view compared to the Quest 2. Its ability for Wi-Fi and USB-C streaming is also a big plus for those looking to play their Steam VR games.
However, there are certainly some growing pains to get used to. For one, the supposedly better visuals can be hit-or-miss in practice, and the viewing experience may actually be worse in some cases. The PICO Store has also fewer offerings at this moment, and there is no guarantee that there will be a surge of support anytime soon.
Why It's For You
For those with even tighter budgets, the PICO 4 can be a good starting point with its lightweight design, making for a comfortable time. The ability to stream will help expand a small library of supported apps at this moment, but the visual irregularities can be a dealbreaker for most.
---
VR Headsets at a Glance
VR Headset
Platform
Resolution Per Eye
Refresh Rate
Field of View
Weight
Price
Meta Quest 2
Standalone, PC (wired and wireless)
1832 x 1920
90 – 120Hz
100 degrees
499g
S$570 (128GB)

S$650 (256 GB)
PlayStation VR2
PlayStation 5
2000 x 2040
120Hz
110 degrees
562g
S$800
PICO 4
Standalone, PC (wired and wireless)
2160 X 2160
72 – 90Hz
105 degrees
295g
S$499 (128GB)

S$599 (256GB)
VR Headsets' Points of Consideration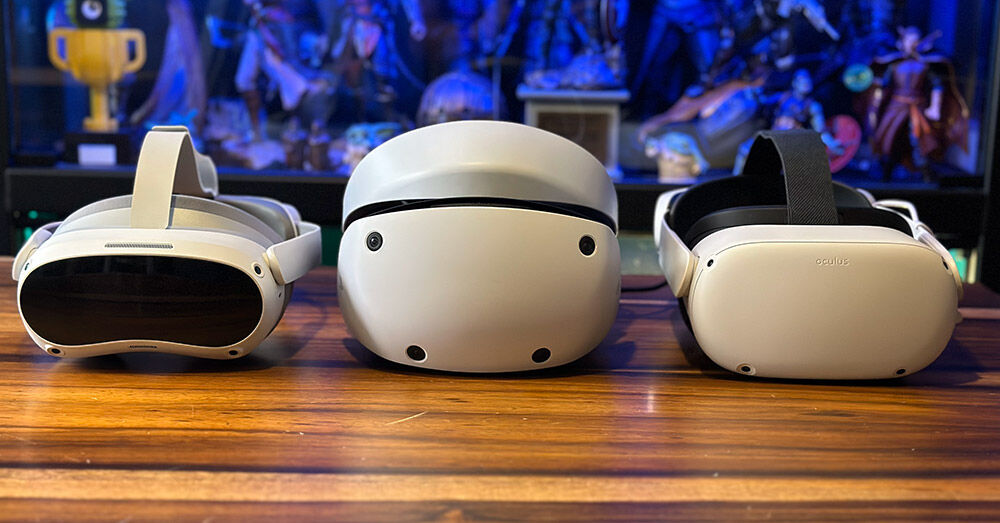 While the list above is not exhaustive, certain questions must be answered to determine the best VR headset solution for your particular need. This can come down to a variety of factors:
Platform
The last thing you need is a VR headset that sits in the corner collecting dust. Pick one that you will get the most use out of. Have a powerful PC and have room to spare? Consider the Meta Quest 2 and PICO 4 with their ability to tether to the PC and wirelessly even! However, you will need to purchase and install an app called "Virtual Desktop" from their respective online stores (Meta store or PICO store).
And if you are mainly gaming on your PS5, then the PlayStation VR2 will make the most sense.
Games Library
The games are the star attraction, and if there are exclusives like Half-Life: Alyx (SteamVR) that you hope to experience, then the choice is made for you. In any case, any VR headset you invest in will also determine the store support for it, be it Meta, Steam, PlayStation, or the PICO Store. Take note before taking the plunge.
Resolution/Refresh Rate
Performance is key, even for VR gaming, and especially so when the eyes are being put to the test. Poor resolution and frame rates can cause unnecessary strain on your peepers, and motion sickness is not a condition to be trifled with.
Balance the need for cutting-edge visuals with your budget, and always listen to what your body tells you.
---
We Recommend: Meta Quest 2
Ultimately, after spending a considerable amount of time on all three headsets, the Meta Quest 2 is the easiest recommendation, whether it is your first foray into virtual reality gaming or a return as a veteran. The technology is sound; the visual experience has been fine-tuned, and the many games that it can support mean that you will always have something to check out.
While the PlayStation VR2 packs a punch when it comes to unique features, it can be too limited due to its platform constraint, and the same can be said of the PICO 4, whose library and general quality just don't quite match up just yet to the other two.
At the end of the day, VR headsets are great additions to the gaming arsenal, and with more support in the coming years, there is every reason to believe it will only get better. As long as you can afford it and have the room to enjoy yourself, this is a whole new world of gaming awaiting you when the headset is worn.