We know it's always N+1 when it comes to the newest camera gear, and it's always the right time to get yourself some new tools to complement your photography and sometimes even videography for the filmmaker in you. Let us take you through a couple of accessories that we believe can help to elevate your image-making prowess, or maybe simply give your photographic experience an uplift in comfort and aesthetics. We can never be too comfortable.
*All prices are before variant shipping prices depending on the sellers, so take note or better yet, start taking some mass orders with your fellow geeks.
---
You Literally Just Bought A New Camera

We get it – we're not all made of money. Many of you here right probably just dropped a tonne of cash on a new camera and it's hard to justify coughing up even more. Hear us out though: the little things do go a long way. Here are some of our visual team's go-to essentials which incidentally are all under S$30* each:
LensPen NLP-1CUP UltraPro Lens Cleaner (SGD 18.38)
If you deal with light, you deal with at least one lens, and there's absolutely no reason why you don't already have a LensPen. This lens cleaner is built with a patented clear carbon on both ends to absorb dust and tiny environmental dirt. The retractable end with goat-hair soft bristles also ensures loose particles are gently and safely brushed away first. The LensPen even wipes away oil smudges but we won't ask how you got them there.
---
Altura Photo Universal Flash Diffuser Light Softbox 6×5" (SGD 18.55)
Harsh light has its place, but when you want beautiful, soft illumination for a gentle look, simply unpack this collapsible flash diffuser from its convenient storage pouch, attach it securely to your external flash unit from virtually any brand, and light away in confidence. Available in 3 sizes for the most common situations.
---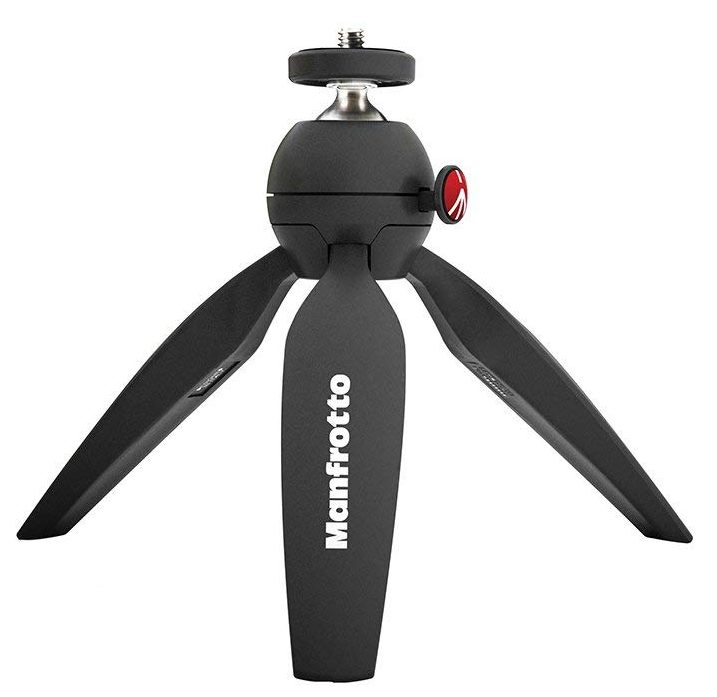 Manfrotto MTPIXI-B PIXI Mini Tripod (SGD 24.63)
What hasn't already been said about this tripod all across the web? Just in case, this lightweight compact 3-footed marvel is a must-have for your compact camera setup. Want that 360º panoramic rotation and 35º tilt? Done. Wanna vlog steady? It's a cinch with the push-lock mechanism to secure a comfortable grip in your hand. Grab the additional Universal Smartphone Clamp and GoPro Mount Adapter for the other devices you've not told your partners about yet. We know.
---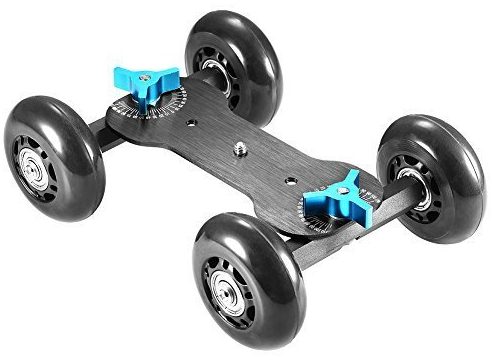 Neewer Tabletop Mobile Rolling Slider Dolly (SGD 27.12)
We all want to be the next Marques Brownlee, so we need a little help. The Neewer mobile dolly enables the dynamic movement and sick pans you've been craving to create for years. Easily add a new dimension and some sick flow to your next product unboxing video.
---
Koolertron Shockproof Padded Camera Insert (SGD 28.45)
Part of what makes you unique is also your personal style, and you probably already have a choice bag as your statement piece. It's probably not made for camera equipment though – yet. The Koolertron padded partition camera insert now gives you that freedom to roam with any bag (provided it fits). It comes velvet-lined and padded for decent shock protection for a full camera kit, an extra lens, a battery charger, and some memory cards.
---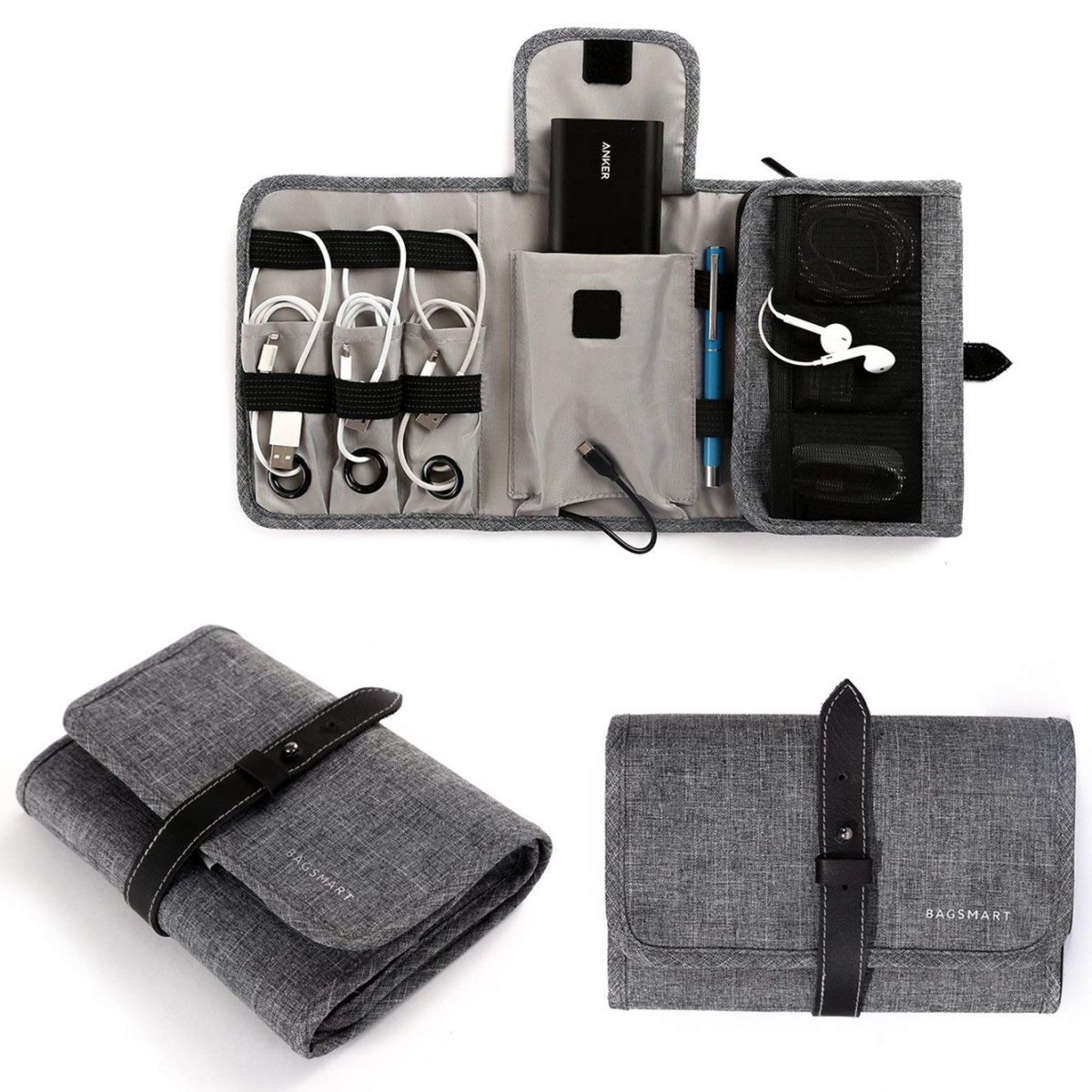 BAGSMART Compact Travel Cable Organizer (SGD 28.55)
New photogs hardly realise this until they're bested by the black hole of wires and gadgets – never again with the BAGSMART compact travel and cable organizer. Built specifically for easy access to your power bank, and mesh pockets for your memory cards and compact card reader, you'll find what you need even in the dark now.
---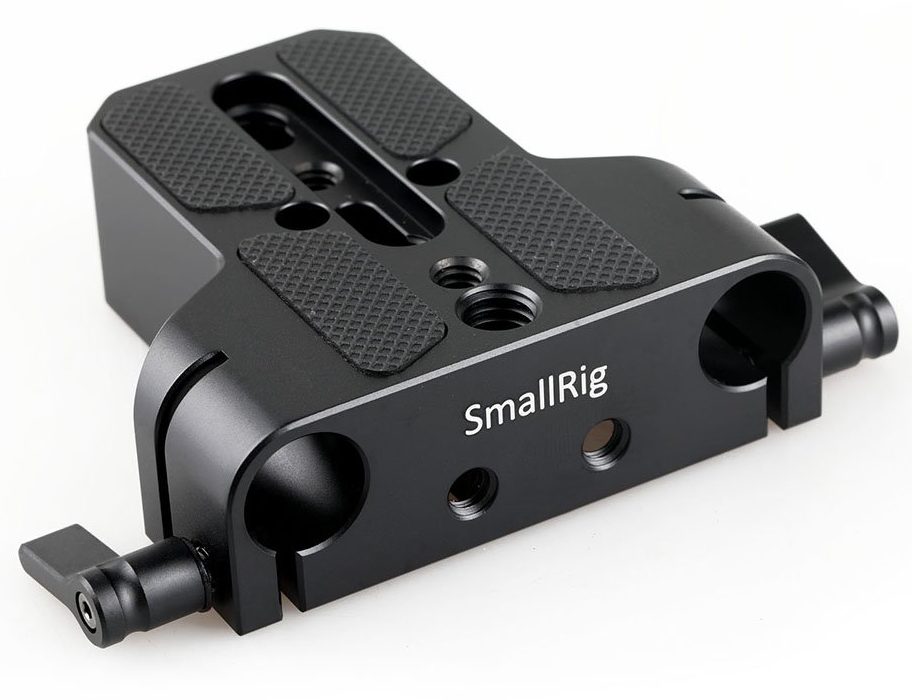 SMALLRIG Camera Base Plate with Rod Rail Clamp (SGD 28.56)
There will come a time when you feel like you just need a little more to break through to the next stage of your obsession, here's where the low-profile SMALLRIG camera base plate comes into play. Designed for you to mount a follow-focus, lens support, and even a giant external battery, suddenly you open time and techniques previously just too far away. Compatible with 1/4″-20 and 3/8″-16 screw threads so you can attach it to the tripod of your choice.
---
You Somehow Found S$75 For One Upgrade

You found enough dollar crumbs for one notable upgrade to the way your images look or the way you do. We don't judge. Our photographer once listened to death metal and now he eats broccoli and exercises for fun.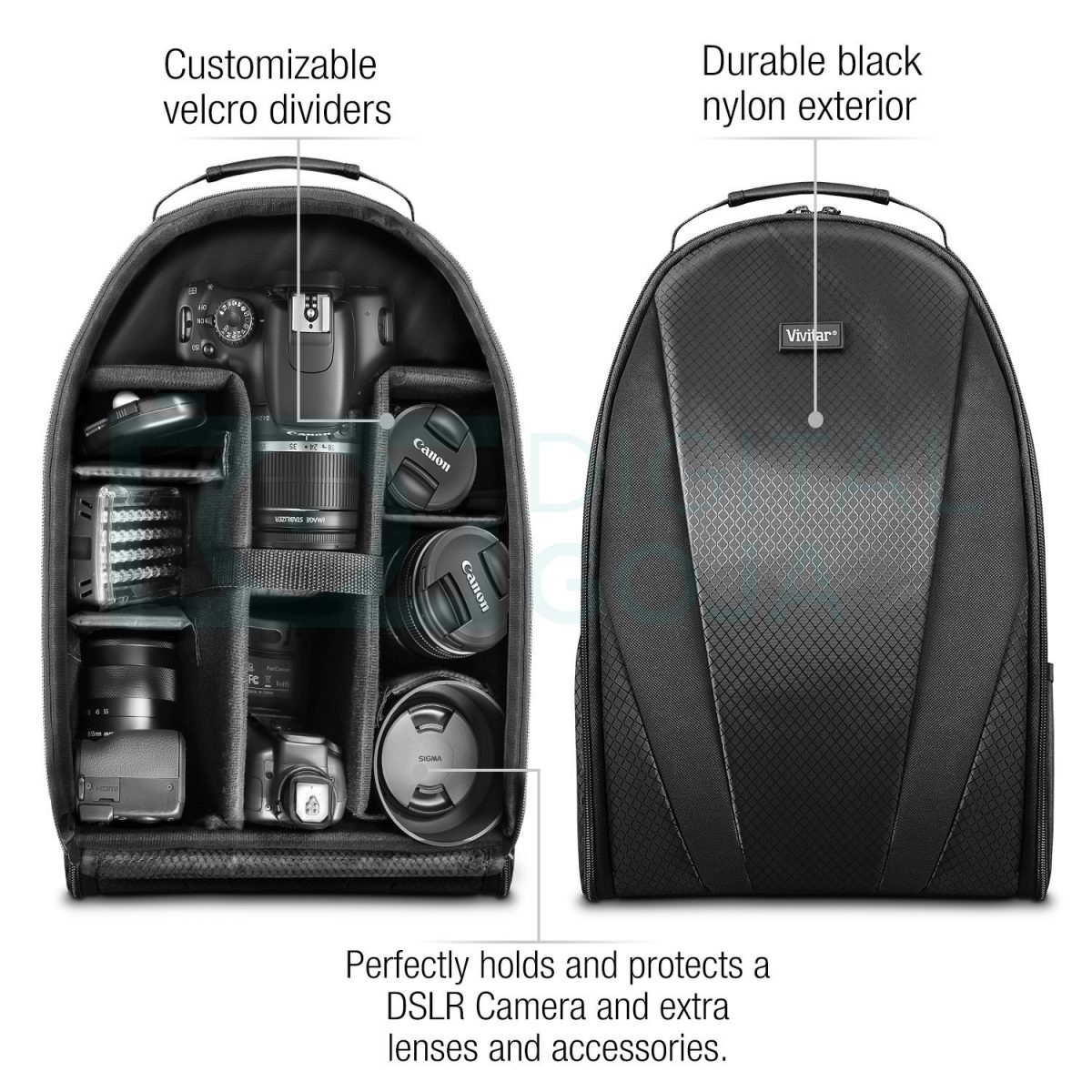 Vivitar Camera Backpack (SGD 39.98)
Instantly buy this if you're not yet discerning enough to tell an iPhone bokeh apart from a Canon L lens output, but you still want to look the part with a lightweight and sturdy backpack for your full-frame mirrorless setup. You also need an allowance for an external flash, chargers, multiple batteries, another lens, and a tripod. Don't take our word for it, but there are over 500 customer reviews and a 4.5/5-star rating. You'd be remiss to ignore this.
---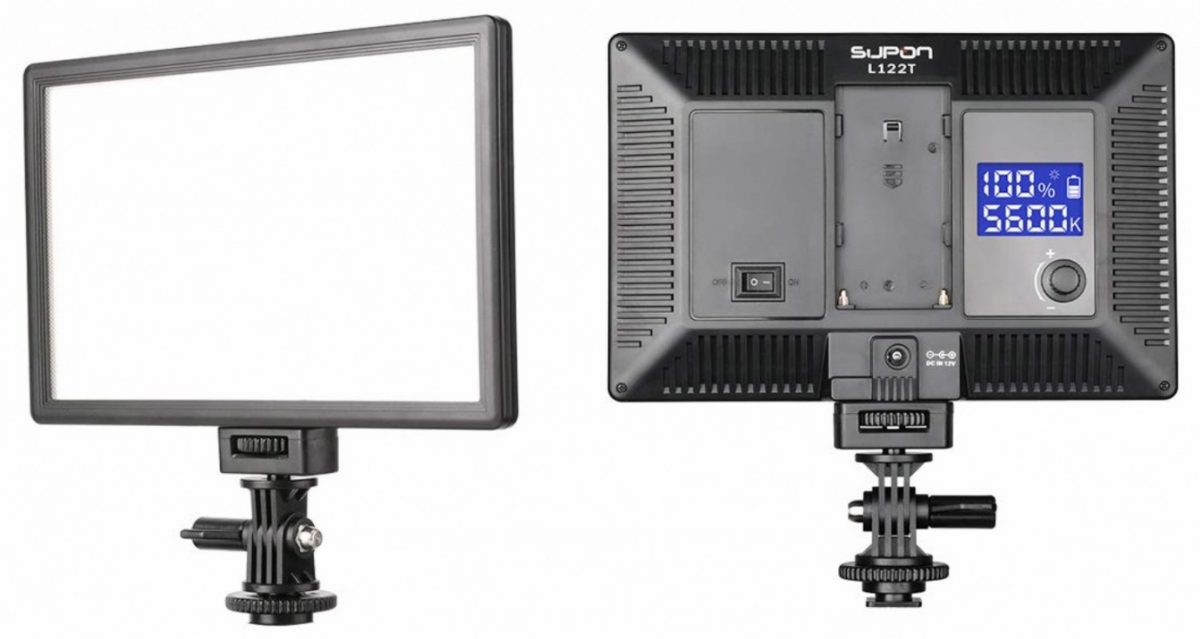 SUPON LED-L122T Portable LED Video Light (SGD 47.14)
If you're going to start being serious about becoming a master of light, then get one. So many situations require that extra light and the SUPON LED-L122T brings that at a compelling value in an ultrathin 20mm form factor. Adjust brightness and colour temperature on the fly too.
---
Kattee Vintage Messenger Bag (SGD 58.55)
Look, some people want to be known to the world as "photographer"; others, like you, would rather a camera bag that's a little more subtle. Lucky for you, Kattee makes a rugged leather canvas travel shoulder bag with genuine cow leather trimmings, and comes packed with slots for your essential camera gear. Pick from one of 6 colours to suit your OOTD.
---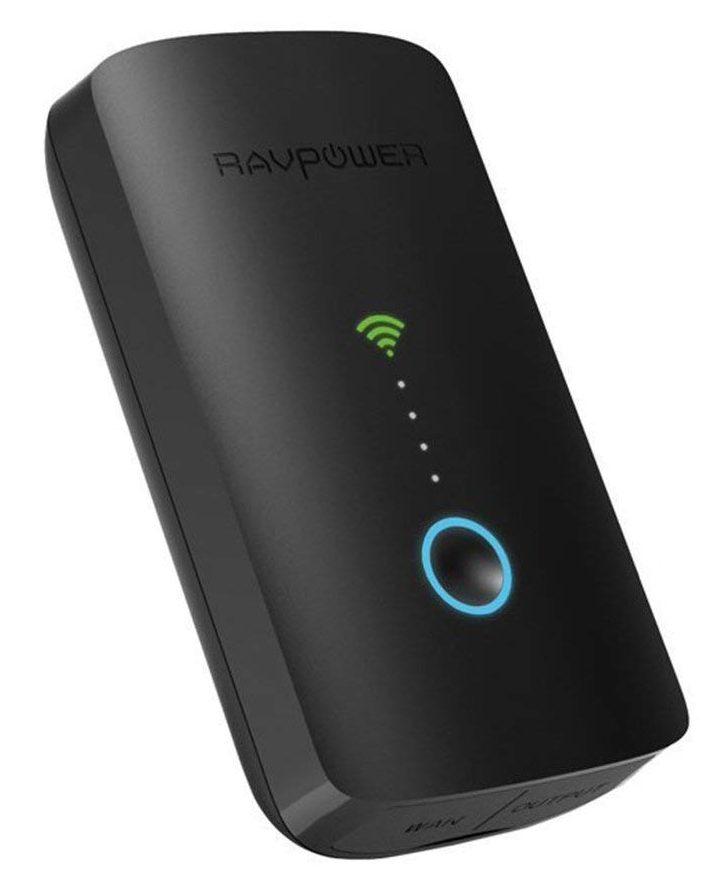 RAVPower RP-WD03 (SGD 61.40)
Can a constantly roving shot in search of The Decisive Moment every waking minute ever have too many power banks? The RAVPower RP-WD03 is not just a 6700mAh portable battery, it's also a file transfer hub between SD cards, USB drives, hard drives and mobile devices. It is an N300 wireless travel router, it is a wireless media streamer, it is Google Chromecast ready as well. The only thing it cannot yet do is toast bread on the go.
---
Aputure AL-M9 LED Mini Light (SGD 65.70)
MOAR LIGHT, LESS POCKET SPACE. Whether you're pivoting to filmmaking or you've decided to specialise in portraiture, the Aputure AL-M9 is a high-quality, portable LED light that quite literally fits in your pocket. Eradicate that excuse for bad lighting even in the club. We do recommend keeping its usage minimal at a restaurant though, especially one where you dine in the dark. We're not saying we know someone who's been shouted at.
---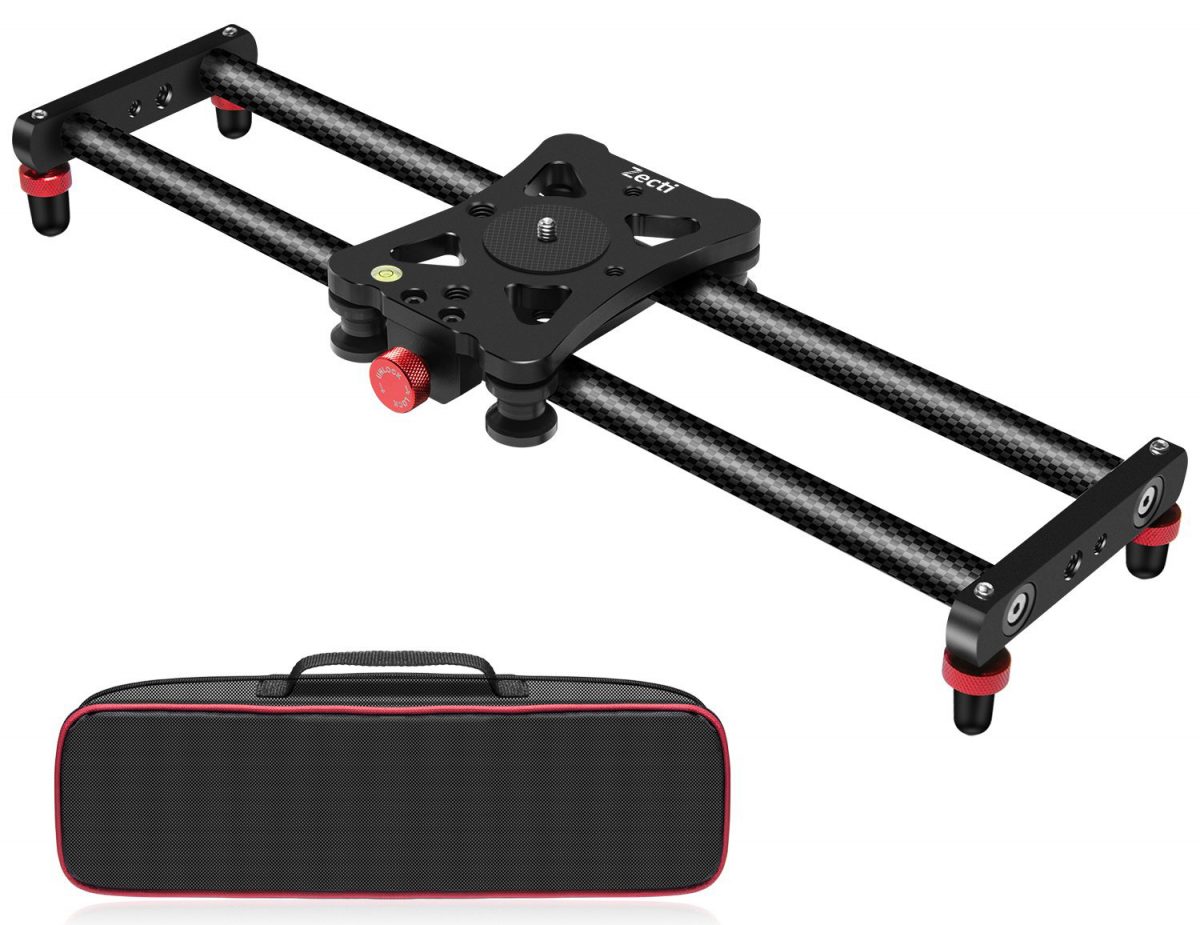 Zecti 15.7" Portable Carbon Fiber Slider Dolly (SGD 71.40)
You've come this far only to discover YouTube is the platform of your success, go ahead and up your technical flair instantly and create amazing footage with the Zecti carbon fiber camera slider dolly. Now you too can slide into frame for that movie magic.
---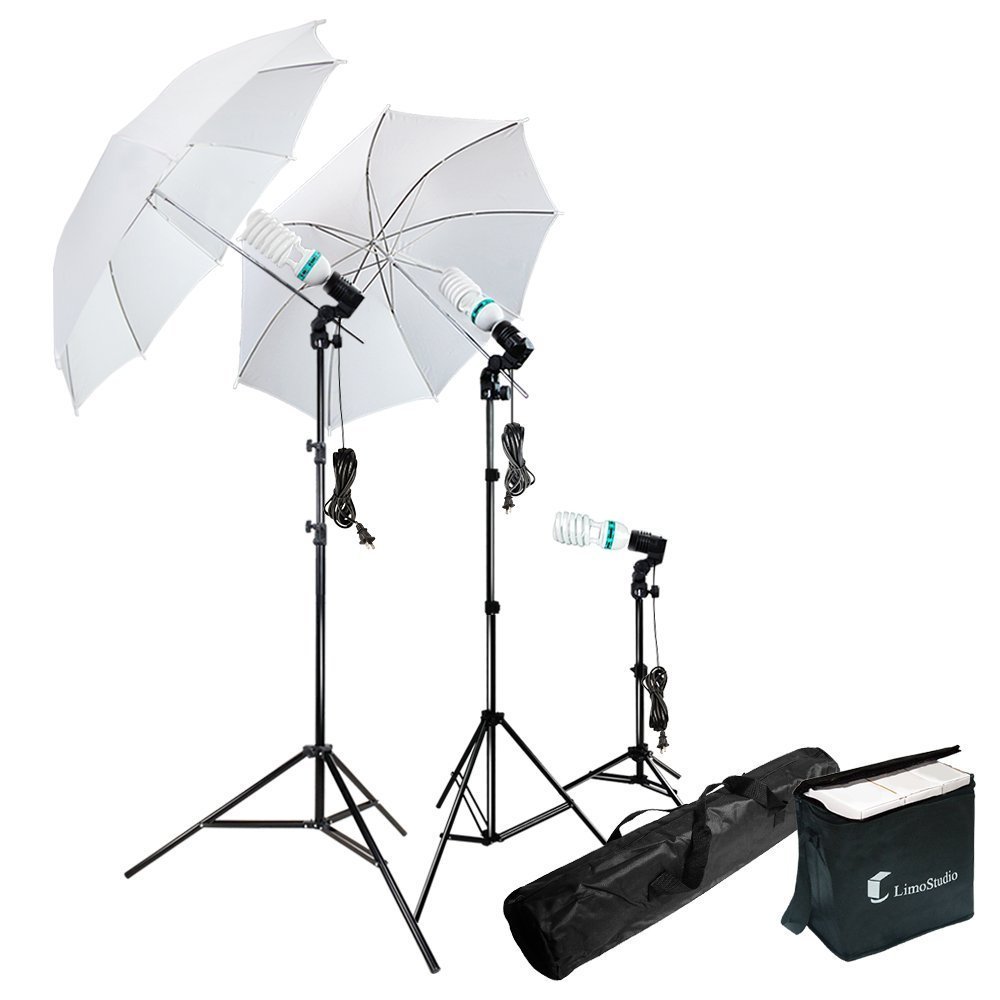 LimoStudio Photography Photo Portrait Studio 600W (SGD 74.41)
At this point, you haven't even shot for your first paying client yet, and exposure is worth less than the term 'anti-vaxxer', but thanks to the people at LimoStudio, you can have a portrait studio in the comfort of your own home without breaking the bank. With 3 bulbs and 2 umbrella reflectors for continuous day lighting that's entirely at your control, now all you need is to get the word out and get creative with your new portfolio.
---
You Scored Your First Client, And You're Going On A Trip

Congratulations, you're finally getting somewhere with your burgeoning career as a photographer, but you're still prudent with your money. Let's make S$100 work a little harder for you.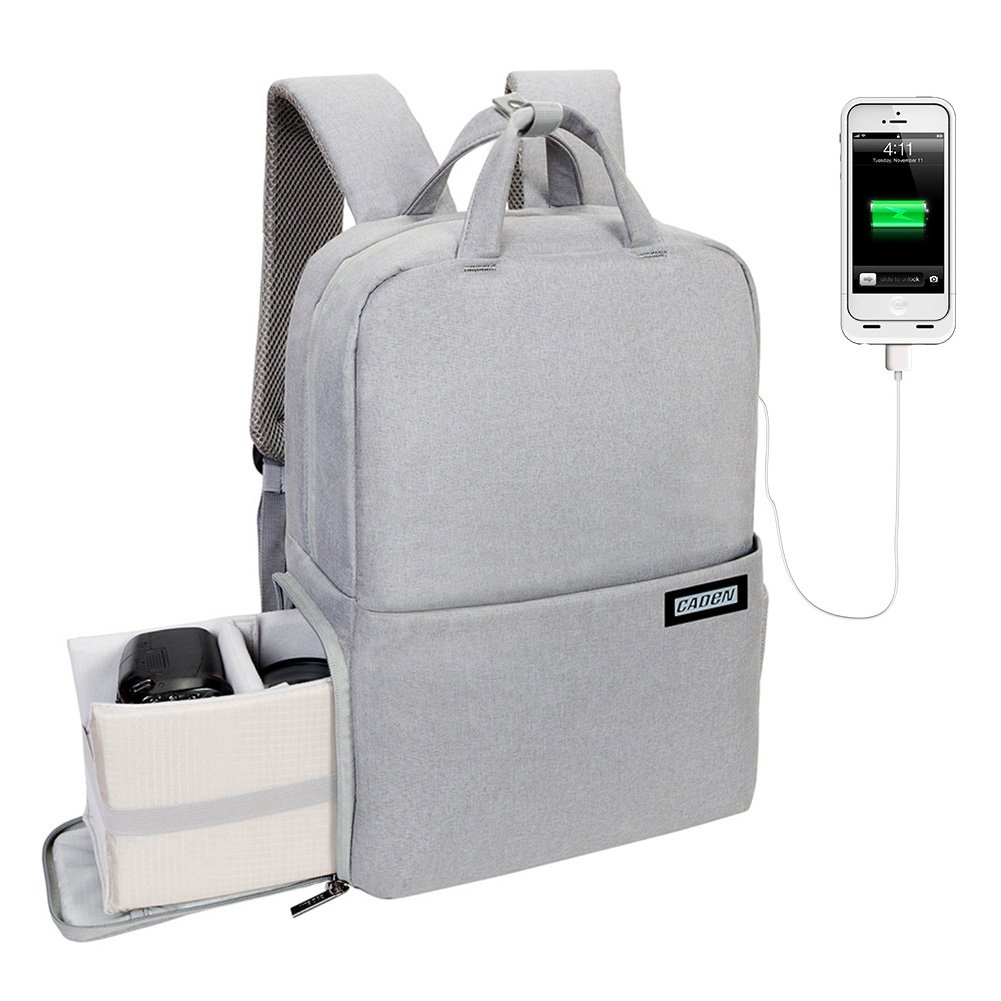 CADeN Travel Backpack (SGD 81.40)
This one's for the aesthetics-inclined. The sleek, minimal design of this multi-functional backpack belies capacity for a camera, 2 lenses, a tripod, a 14″ notebook, and even some gym wear. It also comes equipped with easy-access slots for your devices and even a convenient USB-charging port. The password-padlock, and water and scratch-resistant material means your gear is also protected from most hazards. Best part? You get to show up at the client looking like you already got this.
---
Peak Design Tech Pouch (SGD 85.61)
We're a cynical bunch whenever "tech" is in the name of a product but Peak Design's gone and proved us wrong again, for the most part. The unique origami-style inserts allow for more than a couple things to fit – multiple cables, a powerbank, some memory cards, an AC adapter, a LensPen, and you could even sneak in a palm-sized tablet or a Nintendo Switch. The slick looks and resistant materials are a touch of class. You won't leave home without this.
---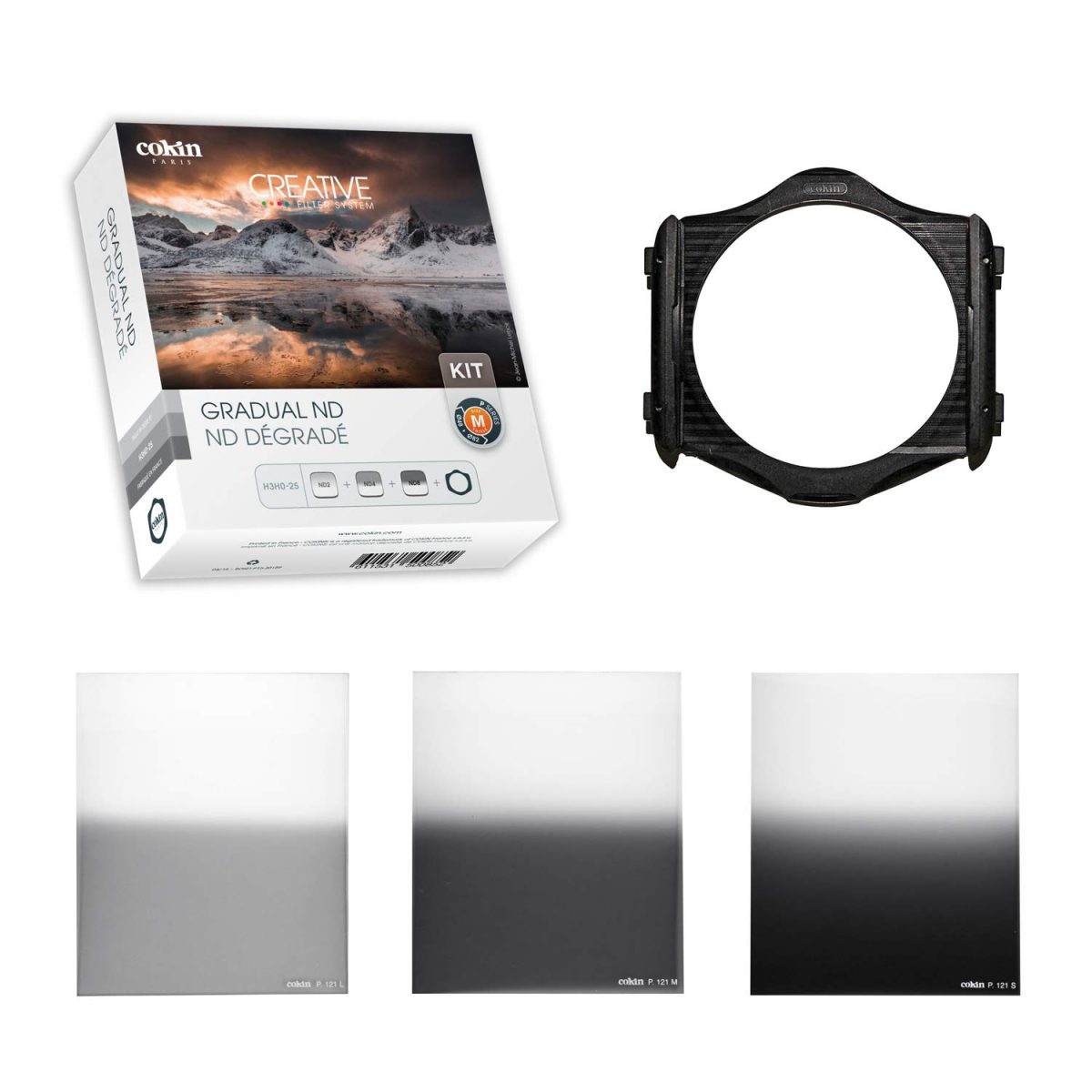 Cokin Graduated ND Filter Kit P Series (SGD 91.41)
So you want to get creative now. Achieve motion blurs, get balanced exposures of both sky and foreground at the same time, and get that shallow depth of field in the brightest conditions. You really can with the Cokin Graduated ND filter kit with 3 basic filters of varying degrees.
---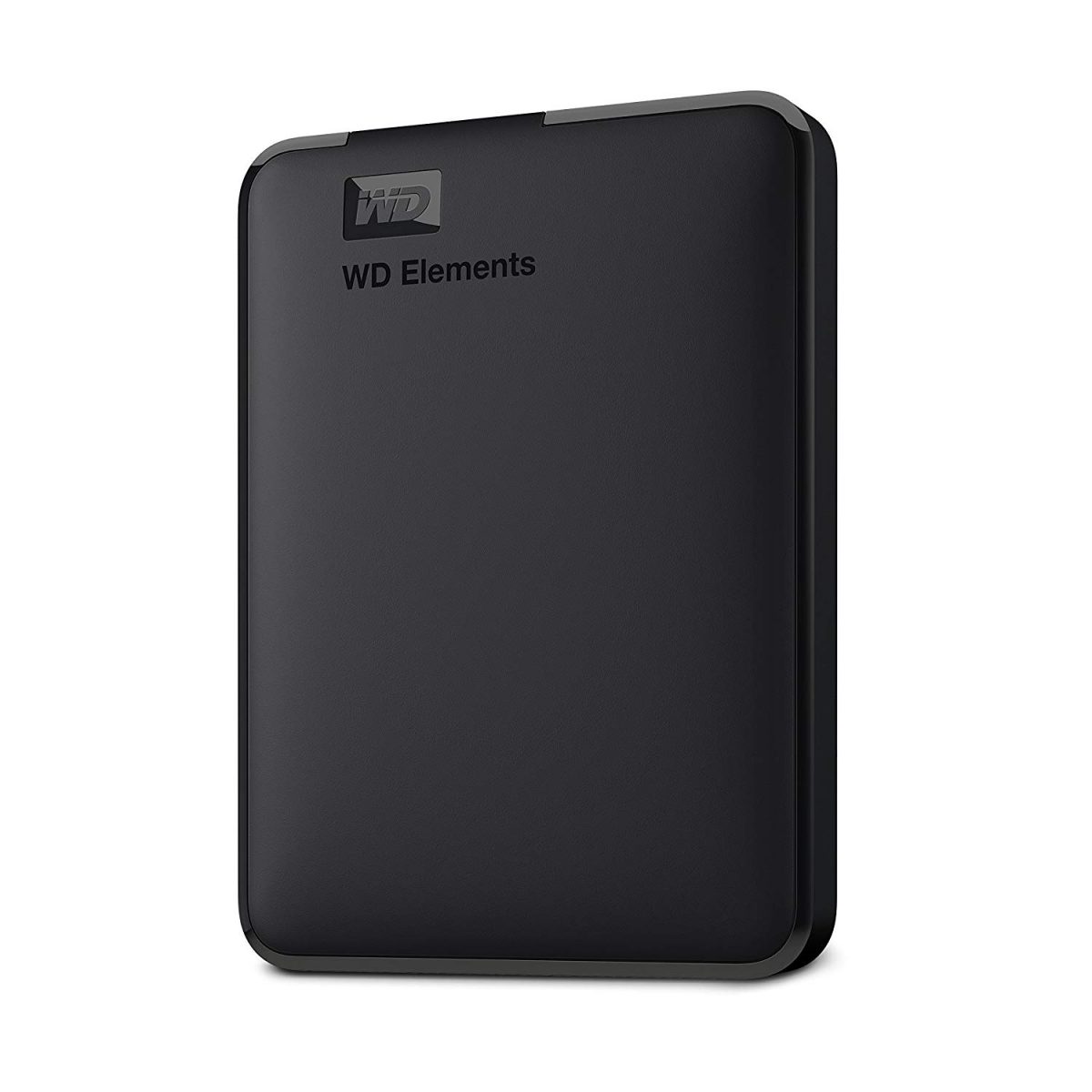 Western Digital 2TB Elements Portable External Hard Drive (SGD 92.87)
Why go through all the hassle if you're just going to frivolously risk losing everything at this point. The Western Digital Elements USD 3.0 portable external hard drive is simply put, a most essential thing to own. Choose from a selection of capacity variants (1TB, 2TB, 3TB, and 4TB), but we do recommend a 2TB one as the bare minimum. BARE. And you will thank us.
---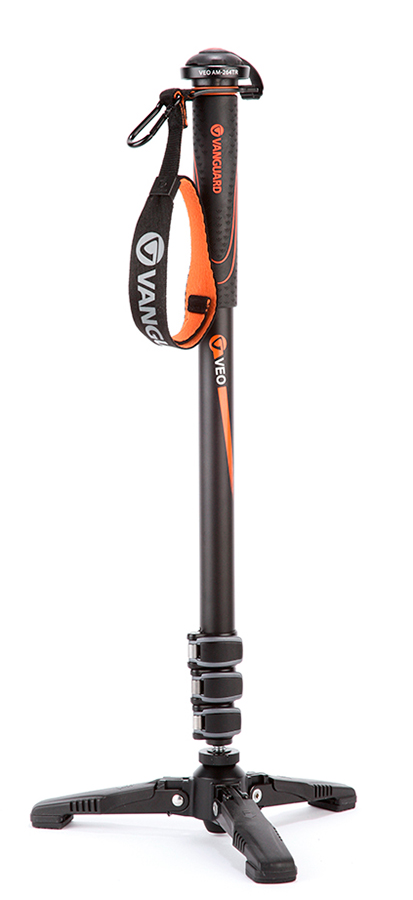 Vanguard VEO 2 Aluminum Monopod with Tri-Stand (SGD 99.75)
Whoever said getting into photography isn't a stable career just never had a good enough tripod. Now that THAT'S out of the way before our editor finds out, what you need to know is that Vanguard managed some magic to bring to life one of the most lightweight and compact monopods that transforms with 3 foldable feet. For some reason we don't see this excellence enough, and it's high time you start leading the way.
---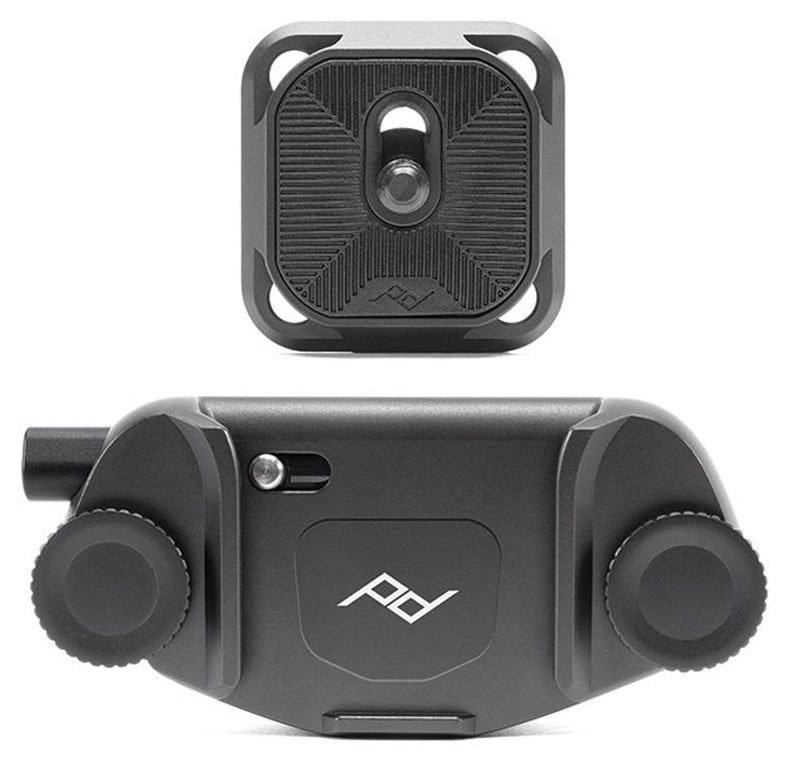 Peak Design Capture Camera Clip V3 (with Plate) (SGD 99.91)
Once again, arguably the camera accessory industry's breakout star of the decade, Peak Design made one of the most simple and yet most important gadget in our arsenal of geeky camera toys. The Capture Camera Clip V3 attaches to any strap on your backpacks or belts, while the Arca tripod-compatible Plate screws into the bottom of your camera. Simply slide and lock your camera into the clip for a secure and rigid hold that's also easily accessible with a lockable quick-release.

One day Hiro have bottle of nice rum. Then Hiro smashed. Hiro never had chance to find rum name. Tell someone you love them before it too late. Hiro also harsh critic of people who walk dogs only one day a week.