We were recently invited by ASUS to head to neighbouring Kuala Lumpur, Malaysia for a special event – the unveiling of their new line of motherboards that will support the upcoming Intel Coffeelake 8th Series processors!
It was a spectacular event filled with RGB lights, performance announcements, new products showcases, new product line announcements and even more RGB! There has been much speculation about the new Intel Coffeelake 8th Series processors' performance as well as a chipset change. Today, we can finally put these rumors and speculations to rest, as ASUS announced a completely new lineup of Z370 chipset motherboards, which would be compatible with the new processors. With an eye-popping 11 boards launched as well as a segregation in product lines to better cater to the needs of every type of user, be it a gamer, power user, or just a regular joe, ASUS has it all for you!
It is also the first time Intel is adding a 6 Core processor to their mainstream processor line up. What this means is that users who are planning to get the new I7 8700K can expect significant performance jumps from the previous I7 7700K. Based on the CineBench R15 results carried out by ASUS on their Maximus APEX boards, users are looking at up to 45% increase on stock speeds and an almost 70% increase when overclocked to 5.0 Ghz.
Republic of Gamers (ROG)
Let's dive right into the four product segments; Republic of Gamers (ROG), ROG STRIX, TUF and Prime. Firstly, for higher-end segments that want the absolute best with no compromises, the Maximus X Formula, Maximus Apex and Maximus Code are for you.
The Maximus X Formula, being the crème de la crème of motherboards, has all the bells and whistles, it sports the hugely popular integrated EKWB VRM cooler and the LIVEDASH OLED, which is an interactive LED display which user can customize to display their own logos or use the ROG preset logo or even display hardware information. The ROG Armor also returns, providing a clean look as well as structural rigidity.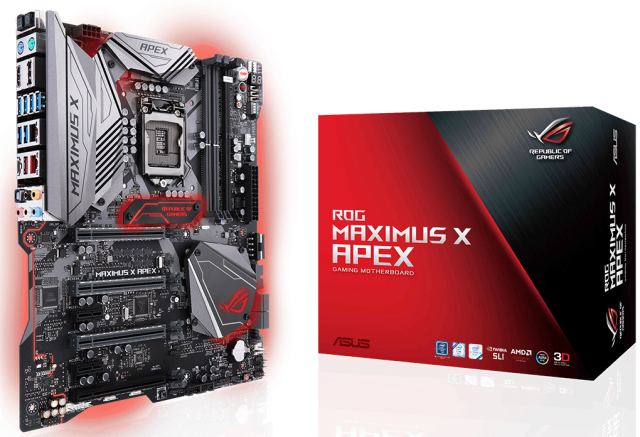 The second generation of Maximus Apex is even more badass than the first, with features such as T-Topology, which in layman terms means that the RAMs channels are equidistantly linked to the CPU instead of daisy chaining. This guarantees cleaner signals and more stable RAM overclocks. Just think of the APEX like a track focused sports car, which is engineered with the sole purpose of giving you the very best at overclocking performance
Lastly in the ROG lineup, is the Maximus Hero, which is a scaled-down version of the Formula. Suitable for users who do not need all the additional features of the Formula, such as the ROG Armor or the LIVEDASH OLED, this maintains the overall design aspect of the ROG.
ROG STRIX
The ROG STRIX, which is aimed at more mainstream users who still want the ROG features such as the bundled ROG solutions like the Sonic Radar and ASUS AURA Sync, have five variants:
ASUS ROG Strix Z370-I Gaming (ITX)
ASUS ROG Strix Z370-G Gaming (M-ATX)
ASUS ROG Strix Z370-H Gaming (ATX)
ASUS ROG Strix Z370-F Gaming (ATX)
ASUS ROG Strix Z370-E Gaming (ATX)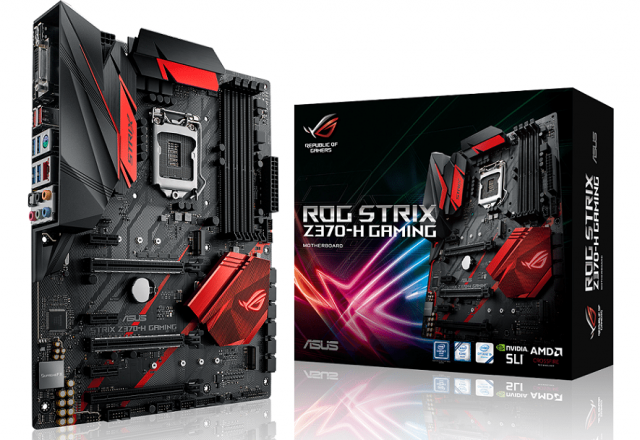 Board sizes range from ITX, like the Z370-I Gaming for those that like an ultra-compact LAN box setup, to the high-end full-size ATX board like the Z370-E Gaming which comes with onboard WIFI.
ASUS TUF Series
The ASUS TUF series is well known for being durable and reliable. Its key features include the use of military grade components such as MOSFETs and chokes, Safeslot, which allows for superior retention and shearing resistance of the PCI-E slots, and ESD Guard for every single port to guard against electrostatic interference and damage, which provides greater component longevity. It also features the new TUF Gaming Audio, which has DTS Custom for gaming, providing special virtualized sound pre-sets suited for different games ranging from MOBAs to FPSes.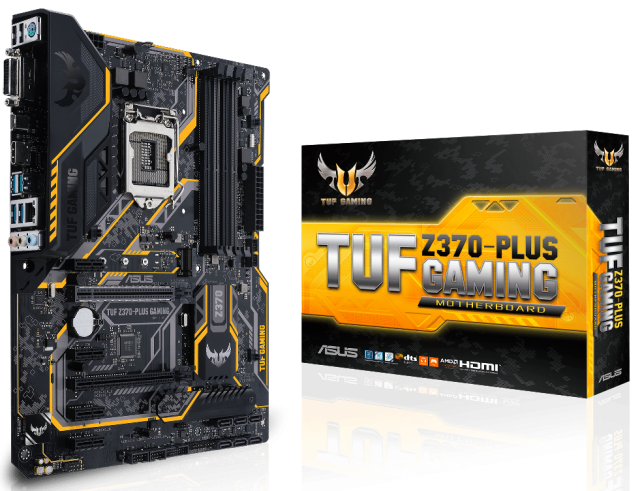 Certain sounds such as footsteps during FPS games like Counter Strike or Overwatch are made even more audible with the technology. The TUF Series comprises at the moment of two models, the Z370-Pro Gaming and the Z370-Plus Gaming, which is the higher end model.
ASUS Prime
Lastly, we have the ASUS Prime Z370-A, which encompasses some of the features found in the ROG and TUF lineups, like support for ASUS AURA Sync, Safeslot and OptiMem which helps provide cleaner memory signals from the memory slots to the CPU allowing for higher memory overclocks up to 4000Mhz with all slots populated and providing better stability. The Prime Z370-A also features the new Fan Xpert 4, which allows for full control of PWM or DC water pumps. The new Fan Xpert 4 now also takes into account GPU temperature readings, which allows users to tweak their fan curves to account for changes in their GPU temperature.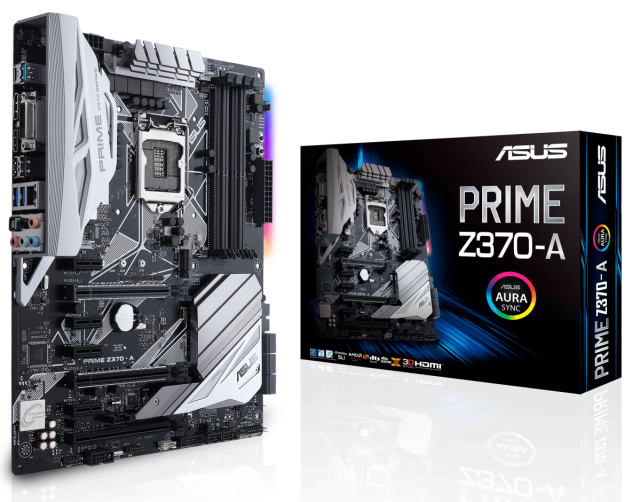 Overall, we were very impressed with the event and the sheer number of motherboards being showcased. The insane amount of new features as well improved existing features definitely had us intrigued. We simply cannot wait to get a few of these boards to try for ourselves!
---

Drop a Facebook comment below!