Smartphone makers Samsung and Apple have grabbed most of this season's headlines with their new flagship products, the Galaxy Note 8 and the iPhone X.
Improved designs and new functionalities — whether perceived or actual — have also seemed to push prices northward. Which begs the question: Is it still possible to find a comparable device with high-end specs, but at a much lower price?
First Impressions
Chinese phone maker Huawei is obviously going back to basics with the Honor 8 Pro. And, boy, is basic still beautiful. The metallic navy blue finish on the back of the phone is extremely stylish, and its glistening 5.7-inch glass display feels almost reminiscent of the luxury Vertu phones of yesteryears.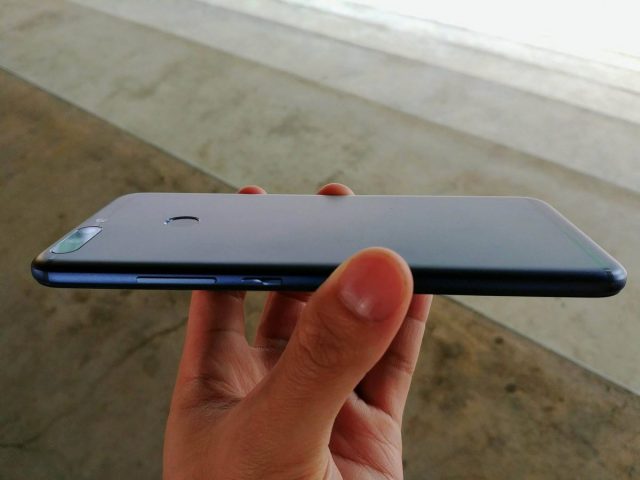 The device is relatively slim, measuring 6.97mm thick, and weighs 184 grams, just slightly more than the iPhone X. This makes for a device that feels well-constructed and substantial to the touch, quite unlike many other Chinese-made smartphones.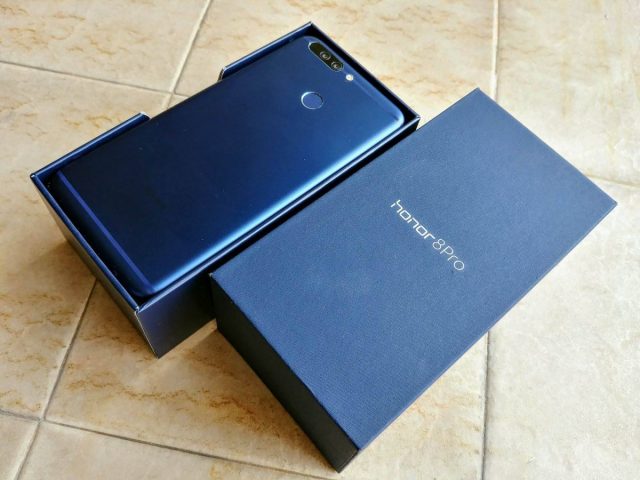 Smooth as butter
Performance wise, the Honor 8 Pro is truly a flagship killer. It runs on a HiSilicon Kirin 960 octa-core processor – one of the most powerful smartphone processors out there at the moment – with four cores operating at 2.4GHz, and another four at 1.8GHz.
There is also a very generous 6GB of RAM, which makes multitasking a breeze with this workhorse. The Honor 8 Pro broke no sweat toggling between applications, with visual transitions remaining seamless. In essence, it delivered so much more than one would expect from a $599 device.
For people with storage anxiety or have a habit of constantly taking videos and photos, the phone comes with a massive 128GB of internal storage. Sure, you can add more storage via the microSD card but you have to ask yourself if you really need that much storage.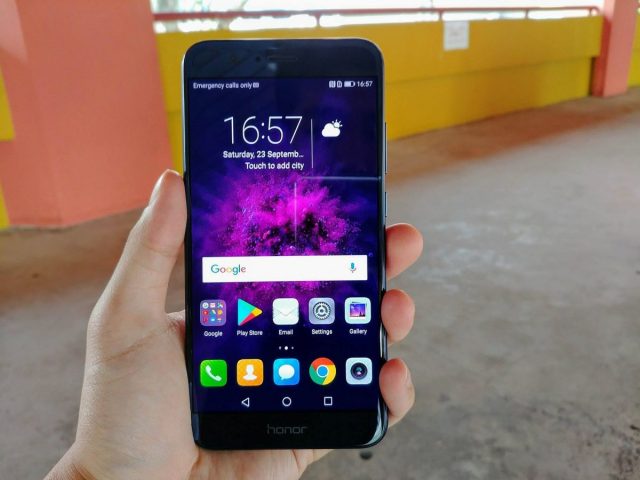 UI-wise, the Honor 8 Pro ships with its proprietary Emotion UI (EMUI) 5.1, skinned on top of the all-too-familiar Android 7.0 Nougat. It is clean, straightforward, and nothing unexpected, but still allows plenty of customisation behind-the-scenes. You can, for example, change your home screen to include an app drawer – a welcome option for those looking for greater control over their device.
Battery life is little to worry about either, as the Honor 8 Pro's slim body packs a large 4,000 mAh battery that never once ran out before the end of a day's usage, and charged up from 0-100% in under two hours.
Mixed feelings toward the camera
Consistent with a growing trend of dual rear cameras, the Honor 8 Pro offers the combination of two 12MP sensors with f/2.2 aperture (one RGB, and one monochrome). This might come across as slightly disappointing at first, given that most recent flagships now come with 20MP cameras.
Then again, the proof is always in the pudding. Outdoor shots turned out great, with the Honor 8 Pro capturing brilliant colours and fine details well. Depth of field is particularly impressive as you get really good and subtle separation between the foreground and background. The auto stabilisation feature for HD video capture is equally impressive. In the absence of a gimbal to stabilise your video footage, any in built software to prevent motion sickness is very much welcome. The powerful processor and large RAM also mean better shutter speeds and faster image processing. Indoor shots were alright, but the camera did struggle slightly under low light and there was some visible loss of detail especially when the images were viewed on desktop.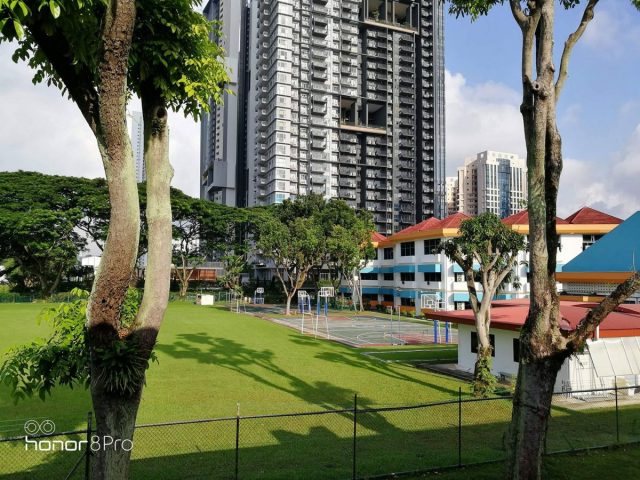 Also, why monochrome, and not a telephoto lens that enables optical zooming? A monochrome sensor apparently absorbs more light, and in photography, more light often means better details. The camera software also has a dedicated monochrome mode that allows one to make the most of the monochrome sensor for sharp, well-detailed monochrome shots – something you won't find in many other phones.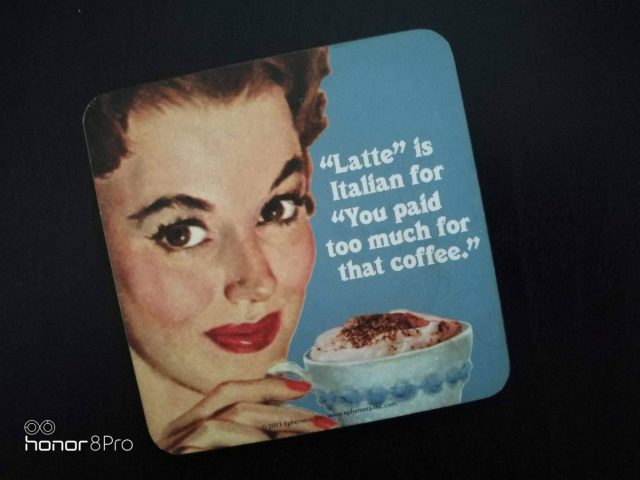 Brilliant display
The 5.7-inch, 2560 x 1440 resolution Quad HD IPS display of the Honor 8 Pro is perhaps its standout feature.
Besides a pretty impressive 515 pixels per inch, the display offers 560 nits at maximum brightness, which provides terrific contrast even under strong sunlight. This makes for vivid colours and sharp text.
Coupled with the single stereo speaker (located next to the charging port) that gives off surprisingly clear, full-bodied audio, the Honor 8 Pro is an absolute treat for video addicts.
Just perfect for streaming high-definition films in bed.
At S$599, it's hard not to give the Huawei Honor 8 Pro a peek considering its prowess and it's available exclusively at Lazada.
GEEK REVIEW SCORE
Summary
There's very little to dislike about the Honor 8 Pro. And at an RRP of S$599, less than half the price of other flagships like the Apple iPhone X and the Samsung Galaxy Note 8, this well-rounded workhorse sure makes you wonder, "Why not?"
Aesthetics -

8/10

Build Quality -

8/10

Performance -

8/10

Value -

9/10

Geek Satisfaction -

8/10
---

Drop a Facebook comment below!