At the Comic-Con Experience (CCXP) in São Paulo, attendees got the chance to catch a sneak peek of the opening scene from Birds of Prey (And The Fantabulous Emancipation Of One Harley Quinn).
But just before that, the film's Twitter account released new character posters featuring the five leading ladies and the two menacing bad guys. All the posters are inspired by the famous Renaissance painting, The Birth of Venus.
The main poster featuring all five women mimic the original painting while putting a quirky comic book spin on it. The two "actual" members of the Birds of Prey, Huntress (Mary Elizabeth Winstead) and Black Canary (Jurnee Smollett-Bell) replace the winged angels in the painting while Renee Montoya (Rosie Perez) carries the same red cloth as seen in the painting.
Every poster has scattered motifs specific to each character while still including features that are key to the plotline of the film. While Huntress has her arrows, Black Canary has an actual canary and illustrated eyes at the corner to indicate her involvement with Roman Sionis (Ewan McGregor).
Renee Montoya and Cassandra Cain's (Ella Jay Basco) posters both include Chinese lanterns and feature attractions found in the carnival where we assume the final battle will take place. Comic book fans will be delighted to see a familiar face in Cassandra's poster.
Bernie the stuffed beaver is going to be featured in this movie! In the comics, Harley carries Bernie everywhere she goes and not only believes he is alive but believes he speaks to her. It's strange that he's in Cassandra's poster instead of Harley but we'll just have to wait and see how they managed to include a stuffed beaver.
Roman Sionis, also known as Black Mask, and Zsasz's (Chris Messina) posters also give us a closer look at the characters and their accompanying motifs. While Zsasz is pretty straightforward with the knives, Black Mask's poster includes imagery all from his lounge and two mysterious child-like statues in the background.
Harley's poster shows off her vicious-looking pet Hyena as seen from the trailer along with the couch from her apartment. If you're a comic book fan, you might understand the significance of having hotdogs in the poster because Harley LOVES hotdogs.
There's also a flying roller skate right next to her head, that plus the clip of Harley in roller derby gear (initially reported by ScreenRant), confirms that one more aspect from the comic books will be brought to life on screen.
The coolest part about these posters, aside from the easter eggs, is that they all combine to form one huge mural and one fan even put them together.
Only a couple more months until the release of Birds of Prey (And The Emancipation Of One Harley Quinn) on February 7, 2020. And if the posters have these many easter eggs, we can't wait to see what the movie has in store for fans. Let us know in the comments if there are any other secrets or clues we haven't pointed out!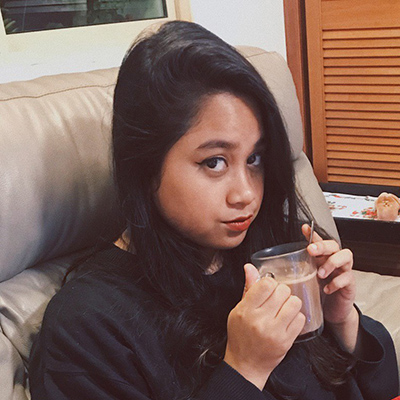 Chelsea started playing video games at a young age and has since sunk deeper into the hole of geekdom. She dreams of one day studying pop culture for a living so she can watch Netflix all day in her pyjamas.
---

Drop a Facebook comment below!
---