As the Taipei World Trade Centre opened its doors to throngs of consumers for 2019's Taipei Game Show, Japanese giants Bandai Namco Entertainment is one of the most prominent features of the entire show floor, and headlining is the celebratory Jump Force.
A love letter to all things manga, especially its roots to the 50th anniversary of the world famous Shonen Jump!, Jump Force has plenty going for it, as well as the many dangers of disappointing a variety of fandoms when it releases on February 14.
With a rocky Closed Beta behind them, producer Koji Nakajima, and Spike Chunsoftt's Kaneko Hiroyuki and Satoshi Sumiya took to the stage to assure fans they are hard at work ironing out the issues.
In between bouts with fans and showing off their fighting chops, the message is clear – Jump Force aims to be as accessible and as authentic to its source material.
This extends not just to the story mode, but also the multiplayer experience. From their costumes, look, to the fighting stances and moves, the curation of the roster has been both a joy and a pain for the developers.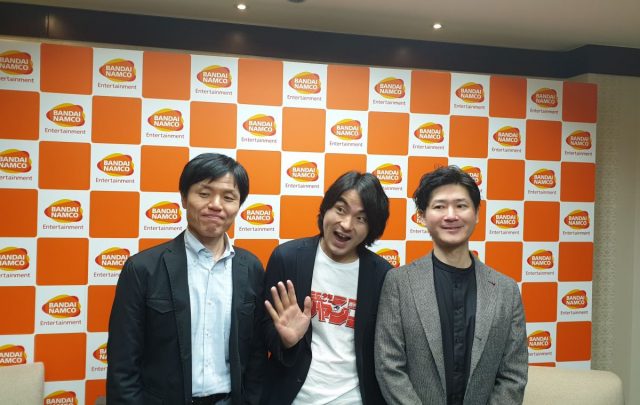 It is easy to stock a fighting game full of the usual suspects, but Nakajima is excited to see how players will react when they get their hands on the more non-traditional characters in Jump Force.
And with so many potential properties to choose from, it is safe to say they took the…well, safe route by going for the more prominent characters that are recognized by the global audience.
That means dealing with licenses aplenty, but the close working relationship with Jump helped in minimising potential issues, with Spike Chunsoft facing a harder time in portraying the many fighters properly.
With just about twenty days to release, expectations remain high and the team is working hard to balance and finetune the entire experience, and with the added tidbit of dedicated servers, Jump Force is looking to take the competitive world of fighting games by storm, and we cannot wait.
Jump Force comes to PS4, Xbox One, and PC February 14.
---
Catch all our Taipei Game Show 2019 coverage here!