Hot on the heels of the announcement that The Division 2 will be leaving Steam to be an Epic Games Store exclusive, it seems that we have another major title that will also be defecting from Steam.
Metro Exodus, arguably one of the most highly-anticipated game releases for February, has announced just weeks before its upcoming release on February 15, that it is going to be exclusive to the Epic Games Store till 2020.
That's not all though, publisher Deep Silver has also announced that Metro Exodus will be sold for US$49.99 on the Epic Games Store. That is US$10 cheaper than what it was selling for on Steam. According to Deep Silver, this is due to the terms of Epic Game's revenue split — Epic Games will only be taking a 12% sales cut, unlike Steam's 30% cut.
However, this decrease in price will only be available for customers in the U.S. As of now, the price of Metro Exodus for customers outside of America remains the same. There is no news yet on whether non-American customers will get to enjoy the lowered price on the Epic Games Store or not.
Since the announcement, Valve has released a statement calling Deep Silver's move to shift Metro Exodus from Steam to the Epic Games Store "unfair to Steam customers, especially after a long pre-sale period."
Valve then went on to assure customers who have already preordered the game on Steam that they will still be able to access the game once it is released as well as download any future updates or DLC through Steam.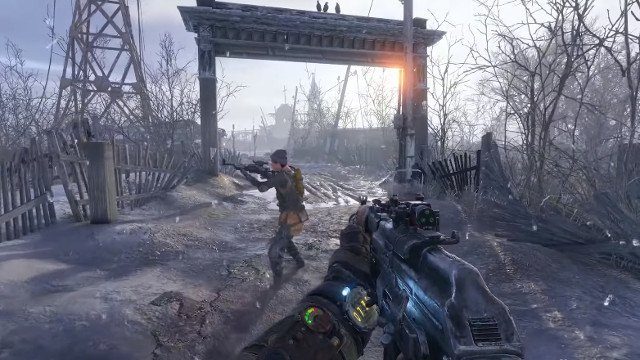 The Division 2 and Metro Exodus are the first few major game titles that have made the jump to Epic Games Store, and they will most likely not be the last. It seems like Valve will have to start reevaluating its practices if they wish to prevent such incidences from happening again in the future.