It's time to return to a galaxy far, far away with Mattel's new updated line of Star Wars Barbies.
We were first introduced to the Star Wars Barbies last year, with dolls inspired by Princess Leia, R2-D2, and Darth Vader from Star Wars: A New Hope.
This time, Mattel has released four new dolls based on the original Stormtroopers from A New Hope, Rey from the sequel trilogy, and two characters we are all too familiar with — C-3PO and Chewbacca.
Of course, as with the first three dolls released, the Star Wars Barbies are not meant to be a cosplay of the characters they are based on, but are instead heavily inspired redesigns of Lucasfilms' beloved characters. Perfect for any fashion queen, and Barbie herself.
With Rey, Barbie can be seen wearing a crystal pleated chiffon gown with a crossover neckline and draped hood. While a slit down the front reveals pretty ombre boot leggings. She is also decked out in gold accessories and a brown belt to complete her runway look.
Meanwhile, the Stormtrooper Barbie sports a platinum bob and sunglasses reminiscent of the Stormtrooper's iconic helmet. She is also decked out in head-to-toe white over a black bodysuit, with cuffs and a utility belt to complete her battle armour-look.
Barbie's Chewbacca-inspired look adds a touch of elegance and glam to our furry friend's usual look. With an extravagant looking faux fur coat draped over a strapless dress and fur skirt. Other fur-filled accessories such as a headband, knee-high boots, and a handbag help to complete the look.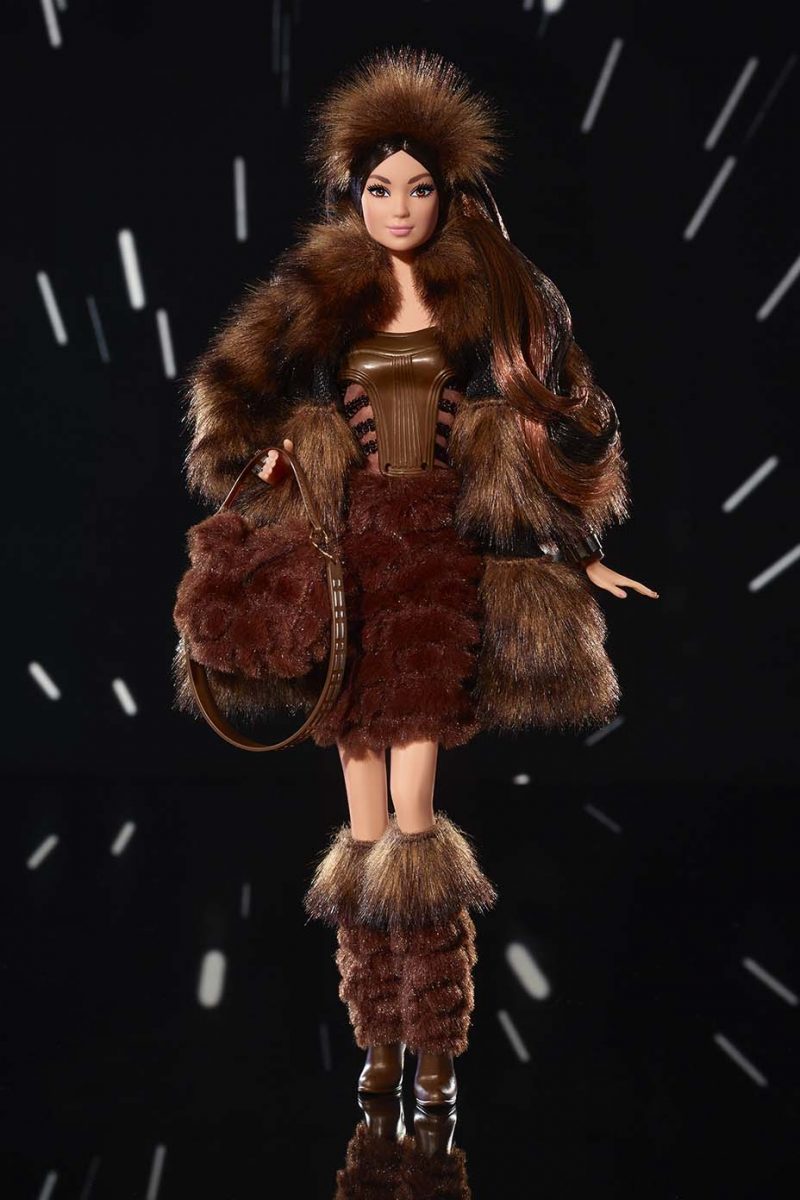 Lastly, C-3PO Barbie's look takes heavy inspiration from the gold armour of her movie counterpart. She is decked out in head-to-toe gold, with accents of gold sequins on her torso and organza around her dress. Helping to complete the look are a golden collar, bangles, C-3PO-inspired eyeglasses, and a belt resembling the droid's primary power coupler outlet.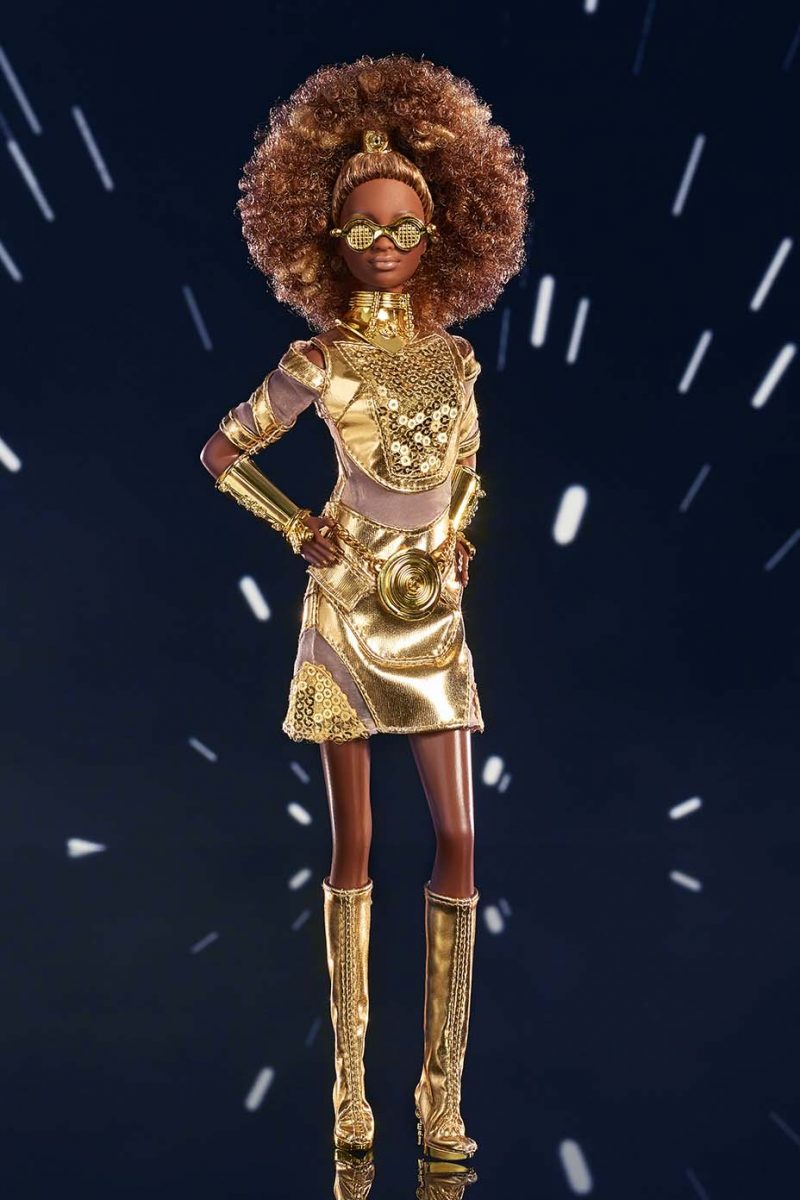 The Rey, Stormtrooper, and C-3PO dolls are available to purchase on Barbie's official website and Amazon for US$100, whereas the Chewbacca Barbie will only be available for purchase at S$150 on Barbie's official website.