Hindsight is always 20/20, and it's something that has Steven Spielberg thinking about his past decisions in a recent occurrence. During a master class at the Time 100 Summit, the renowned filmmaker shared one of his regrets of his directing journey: editing guns out of E.T. the Extra-Terrestrial.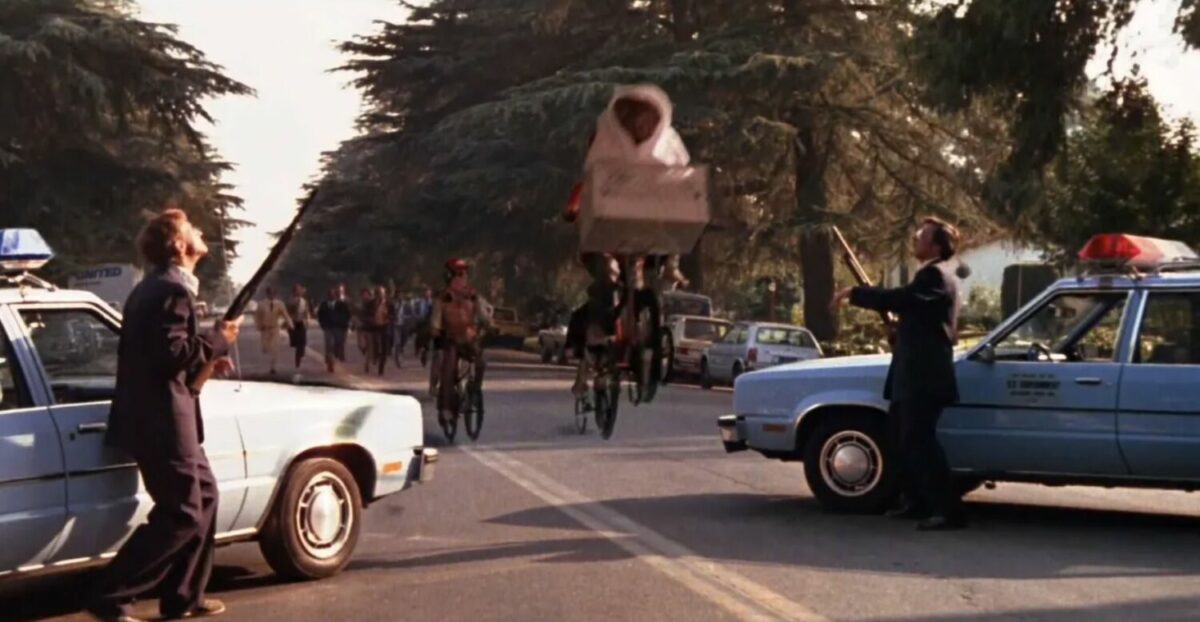 The movie's 1982 theatrical cut includes a scene of officers chasing young kids with firearms, but the guns were later edited out and replaced with walkie talkies for its 20th anniversary release.
"That was a mistake," Spielberg said. "I never should have done that. E.T. is a product of its era. No film should be revised based on the lenses we now are, either voluntarily, or being forced to peer through."
"E.T. was a film that I was sensitive to the fact that the federal agents were approaching kids with firearms exposed and I thought I would change the guns into walkie talkies… Years went by and I changed my own views," Spielberg continued. "I should have never messed with the archives of my own work, and I don't recommend anyone do that. All our movies are a kind of a signpost of where we were when we made them, what the world was like and what the world was receiving when we got those stories out there. So I really regret having that out there."
On the topic, the Time 100 moderator then brought up recent news regarding the works of Roald Dahl and others, whose novels are now being censored to include more inclusive content and less offensive language.
"Nobody should ever attempt to take the chocolate out of Willy Wonka! Ever!" Spielberg joked. Taking on a more serious tone, he added on, "For me, it is sacrosanct. It's our history, it's our cultural heritage. I do not believe in censorship in that way."