Good news Trekkies! Star Trek: Strange New Worlds is getting renewed for a third season! This announcement comes ahead of the show's second season premiere.
Currently, season two of Strange New Worlds is set to premiere on 15 June on Paramount+. While specific plot details are still under wraps, the season will likely pick up from season one's cliffhanger ending which saw Una (Rebecca Romijn) arrested for hiding her Illyrian lineage from Starfleet.
In addition, season two will feature a crossover episode with Star Trek: Lower Decks. Actress Celia Rose Gooding, who plays Nyota Uhura, also teased that fans will see the crew working closer together this time around.
"See, I'm trying not to get fired," said Gooding in a previous exclusive interview with Geek Culture. "I would say be prepared to see a lot more ensemble work and the crew working together. I think in season one, we focused a lot about singular character storylines and in season two, we sort of see the crew working together a lot more."
Strange New Worlds is a spin-off series featuring characters from Star Trek: Discovery's second season and serves as a prequel to The Original Series. The show follows Captain Christopher Pike (Anson Mount) and the crew of the USS Enterprise in the 23rd century as they explore new worlds and carry out missions throughout the galaxy.
In addition to Mount, Romijn and Gooding, Strange New Worlds also stars Ethan Peck as Spock, Jess Bush as Nurse Chapel, Babs Olusanmokun as Dr M'Benga, Christina Chong as La'an Noonien-Singh and Melissa Navia as Erica Ortegas. The series also surprised fans with The Vampire Diaries' Paul Wesley as Jim Kirk.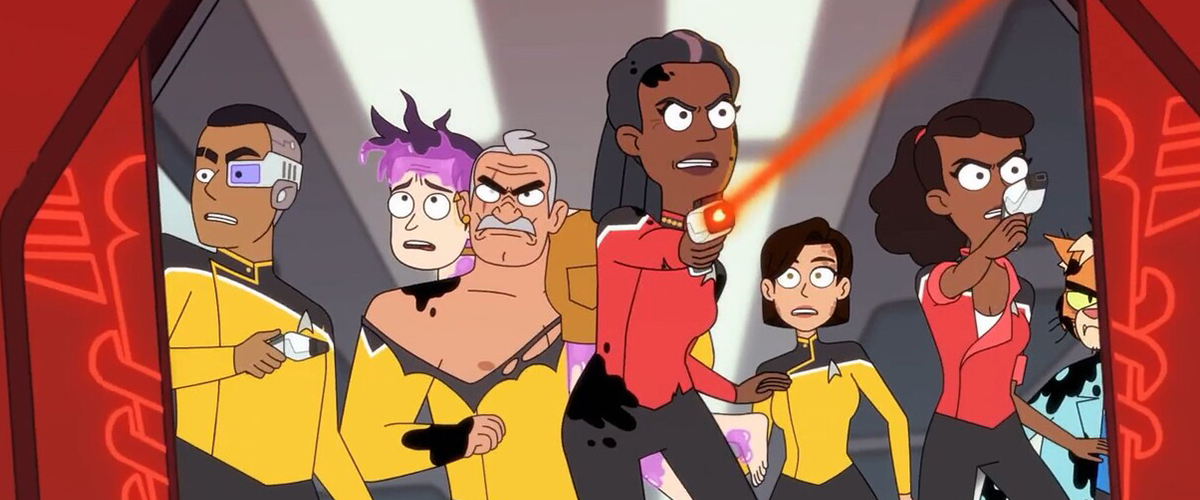 Strange New Worlds is not the only series from the franchise to be renewed. Star Trek: Lower Decks is also being renewed for a 10-episode fifth season. This announcement was made ahead of its long-awaited season four. No release date has been confirmed but the fourth season is expected for a summer release.
Lower Decks is the franchise's adult animated series from Rick and Morty's Mike McMahan. The comedy series follows the crew of the USS Cerritos and a handful of engisns who get up to their own wild adventures. Lower Decks is led by Tawner Newsome as Mariner, Jack Quaid as Boimler, Noël Wells as Tendi and Eugene Cordero as Rutherford.
These renewals follow the decision to end Star Trek: Picard after three acclaimed seasons. Star Trek: Discovery will also be ending its voyage after season five releases.