The Next Generation crew is reuniting for Star Trek: Picard season 3!
Joining Sir Patrick Stewart as Jean-Luc Picard on next year's galactic adventure is Jonathan Frakes as William Riker, LeVar Burton as Geordi LaForge, Michael Dorn as a pacifist Worf, Gates McFadden as Dr. Beverly Crusher, and Marina Sirtis as Deanna Troi.
Also returning to season 3 of Picard are cast members Jeri Ryan and Michelle Hurd. But that's not all! A new trailer released during the Star Trek Universe panel at this year's New York Comic Con has revealed the return of classic villains too!
The final season trailer unveiled that Amanda Plummer (Joe Versus the Volcano), whose late father Christopher Plummer once played the villain General Chang, has joined Picard as Vadic. Plummer's Vadic is joined by familiar The Next Generation villains Doctor Moriarty, played by a returning Daniel Davis and Lore played by Brent Spiner.
Vadic's ship was also revealed to be called the Shrike, which hardcore Star Trek fans would immediately recognise as a class of Romulan vessel.
Mica Burton (Critical Role) and Ashlei Sharpe Chestnut (Cruel Summer) have also been cast in recurring roles in Picard. Chestnut is playing Ensign Sidney La Forge, the eldest daughter of Geordi La Forge and helmsman of the U.S.S. Titan, while Mica Burton is taking on the part of Ensign Alandra La Forge, Geordi La Forge's youngest daughter who works alongside her father.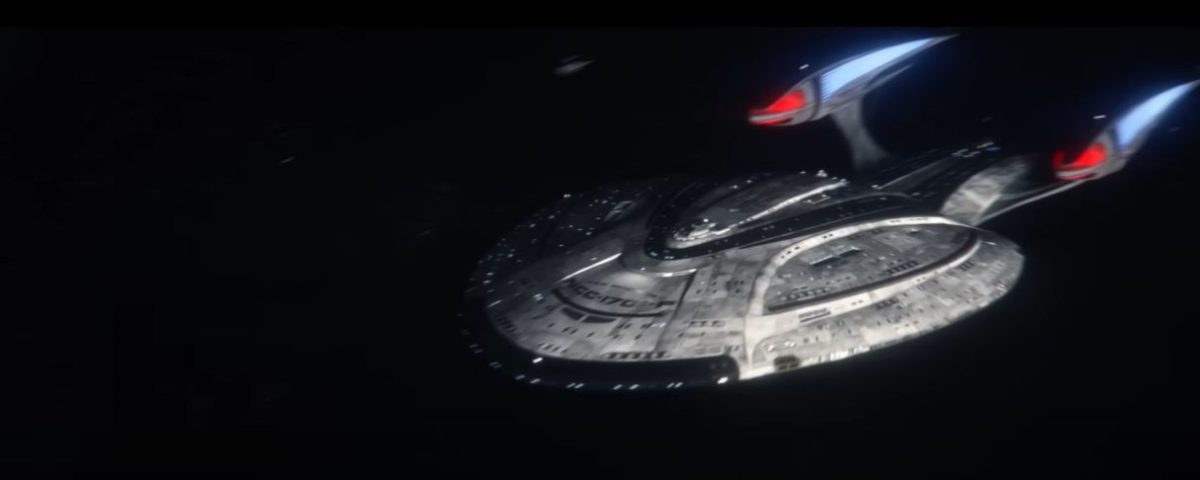 Last but definitely not least, the trailer has also revealed a new Enterprise, Enterprise-F. Spotted cruising along in the season 3 trailer, it's confirmed that the Odyssey-class USS Enterprise-F is now canon in Star Trek.
Star Trek: Picard season 3 beams onto Paramount+ on 16 February 2023.