Indie studios have been putting out gems in recent memory, and trying to stand out amongst the big boys is a constant challenge. However, Malaysian studio Metronomik is doing just that by creating something uniquely their own with No Straight Roads.
An action-adventure title that blends together "rhythm-infused combat with a vibrant offbeat world and a killer soundtrack," music is the thread that runs through the entire game. Keeping your ear peeled is essential, "while enemies attack to the beat, players can attack, parry, jump and move freely in action-packed third-person combat." You can even listen out for cues to dodge enemy attacks.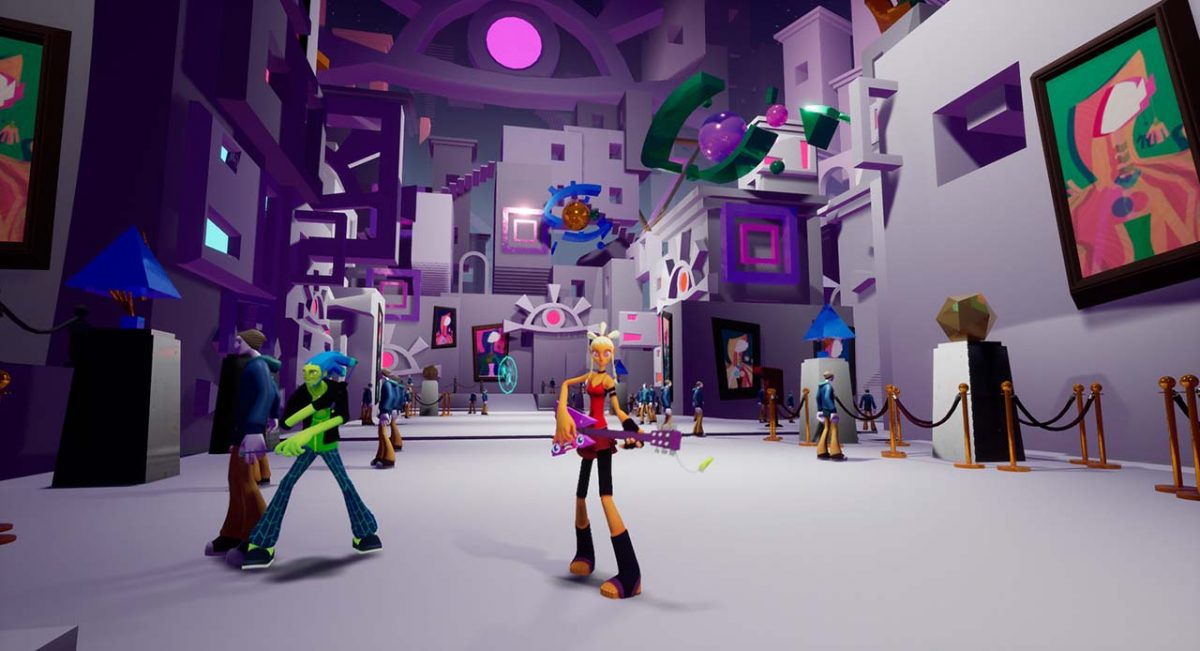 Our heroes are indie rock band members, Mayday and Zuke, who will find themselves up against the nefarious EDM empire NSR. In order to break the hold of the EDM genre on Vinyl City, our heroes will fight for a musical revolution.
The soundtrack will be one to watch, as the team are working with talented musicians like James Landino, Andy Tunstall, Funk Fiction, Masahiro "Godspeed" Aoki, Az Samad, and Clyde, led by music director Falk Au Yeong.
No Straight Roads will feature some unique foes, such as the superstar boy band known as 1010. If you going to fight for musical freedom, at least it is up against these stylish bad boys.
Launching on 30 June for the PS4, No Straight Roads will also come with an awesome Collector's Edition. It will come with the game, plus a "10-track vinyl record featuring an awesome selection of tracks from the game's OST, a 64-page The Art of NSR artbook featuring never-before-seen artwork, and a set of collectible No Straight Roads drumsticks."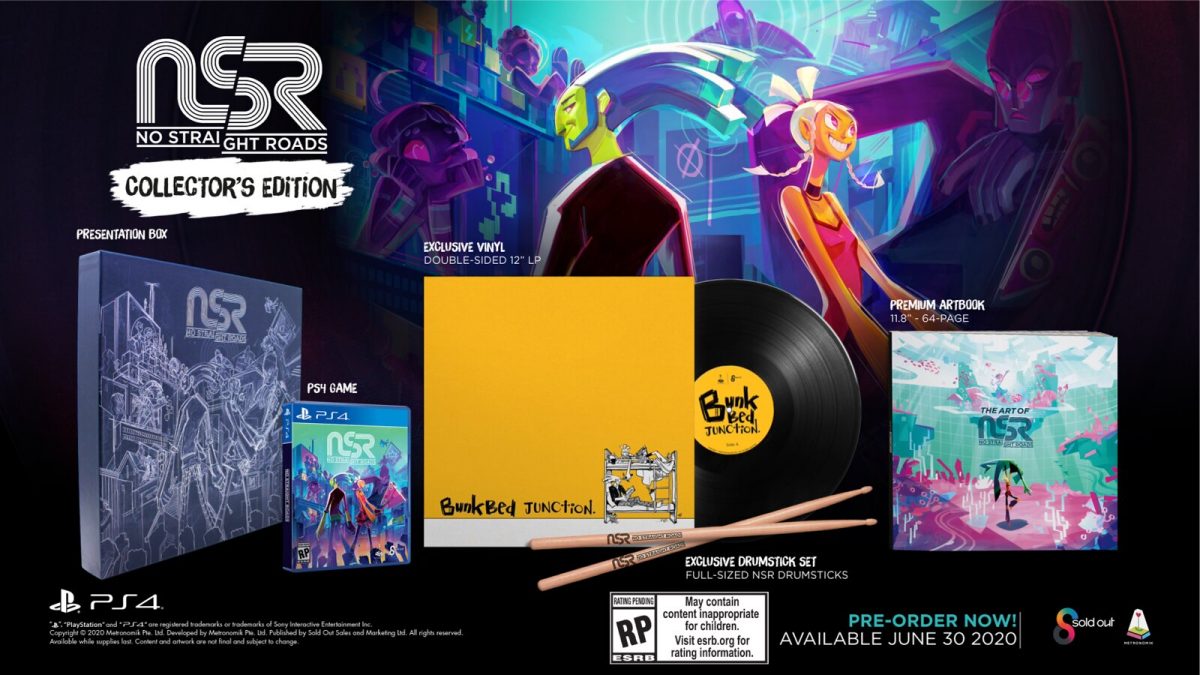 ---

Drop a Facebook comment below!