It's not unheard of that a professional who excels in their respective fields wants to try their hand at a different trade.
Actor Ronald Reagan facilitated the downfall of the USSR as then-President of the USA; retired basketball icon Kobe Bryant has gotten his athletic feet wet in the creative industry by writing – and getting an Oscar for – an animated short film called Dear Basketball; the list goes on.
While many of these changes in direction have led to success, others have been rather… questionable, to say the least.
Enter rapper Soulja Boy's new game console dubbed the "SouljaGame Handheld" earlier this month, as indicated by his Tweet below.
SouljaGame Handheld – SouljaWatch https://t.co/LqJITXkLeZ

— Soulja Boy SODMG ? (@souljaboy) January 12, 2019
A deliberate ripoff of Sony's PlayStation Vita, the SouljaGame Handheld is the rapper's second foray into the video game industry, after his previous attempts to do so have been fly-swatted by the likes of Nintendo.
Here are the specs for the SouljaGame Handheld, as per his store page:
Features:
Exquisite craftsmanship and fashion design with a reasonable price.
Built in camera for photo shooting and video recording.
Support TV output, can connect TV to play games and watch movies.
Support PC Camera, connect the computer, can use as computer camera.
4.3 inch 16:9 HD screen, 480 x 272 resolution.
Multi thread task mode, you can listen to music, while watching e-books.

Descriptions:
Stereo sound speakers give you different auditory experiences.
Supports JPEG, BMP, GIF, TIF, PNG image format.
Practical functions: calculator, calendar, stopwatch, etc
Set sleep shutdown time to help save energy, it is convenient to use.
Built in high definition microphone, high quality recording and ordinary recording for you to choose.

Specification:
Color: Blue/ Black/ Red/ White
Size: 9.3 X 72 X 126mm
Material: Plastic
Resolution: 480*272
Screen size: 4.3inch
Memory: 8GB
The SouljaGame Handheld is currently priced at US$200 MSRP, but is on sale at the store for the low, low price of US$99.
Previously, Soulja Boy unveiled the SouljaGame Console (a copypasted version of the PS3), the SouljaGame Fuze (a ripoff of an Xbox One ripoff from China –  talk about creativity here!), and the Retro SouljaBoy Mini, which was a knockoff of the classic Nintendo GameBoy. These consoles could only run emulators of games that are not even of that generation.
For example, when you boot up the SouljaGame Console, it only runs ROMs of age-old PS1, NES, and GameCube titles such as Contra, Street Fighter 2, and the original Mega Man, just to name a few. What's more… interesting is that the UI is a flat blue screen with the games listed in .zip format, as you would see in any storage drive. Sounds like he wants to compete with the PlayStation Classic.
You can see some footage of what's it like to play games in a SouljaGame Console below:
Similar to the SouljaGame Handheld, these consoles came in with the standard price of over US$600 (using the SouljaGame Fuze example), but were on sale for about half price. Also, SoulaBoy bragged on Twitter – taken down already at the time of writing – that he managed to sell over 5 million copies of his consoles. Achievement much?
Not long after these consoles were released on SouljaBoy's online store – aptly-named SouljaWatch (which sells the titular ripoffs of the Apple Watch, by the way) – they were mysteriously taken down from the store, and the rapper's Tweets about them disappeared without a trace as well.
Seems like Nintendo, Sony, Microsoft, and the other publishers weren't too happy to see these clones loitering around the market.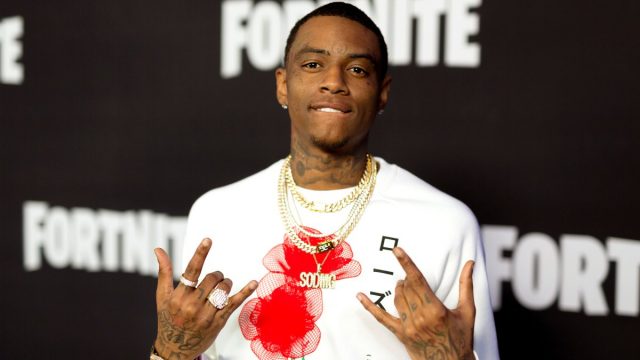 But that didn't keep "Superman" from pursuing this new endeavour of his. He recently sued Fortnite for not putting his (admittedly) iconic dance up in their game. He's also reportedly collaborating with the eSports scene and will have plans for the near future.
Till then, why not indulge yourself in some quality games and videos for just $99?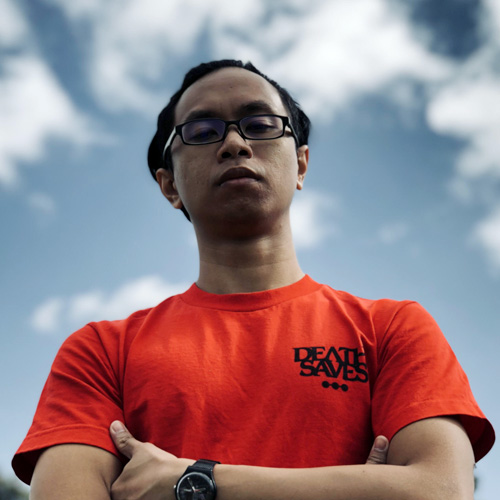 Marion has a serious RPG addiction. Sometimes it bleeds into real life; he forgets to sleep because he thinks he has a Witcher's body clock. Forgive him in advance if he suddenly blurts out terms such as "Mind Flayer" and "Magic Missile", because never once does he stop thinking about his next Dungeons & Dragons game.