That's right, Tetris (the game) is getting a movie. You might wonder how the iconic block game is being adapted into a movie, but as it turns out,Tetris has a wild, largely-forgotten origin story involving the Soviet Union and the KGB, as well as the development of the Game Boy. 
Billed as a Cold-War era political thriller in 1988, starring Taron Egerton (Kingsman, Rocketman), the story is based on true events, albeit in a mildly dramatised form. The Apple+ original is available to stream on 31 March 2023, with award-winning director Jon S. Baird (Stan & Ollie, Babylon) and screenwriter Noah Pink (Genius) attached to the project.
A new trailer for the movie offers a glimpse of the plot. Set to the 1986 hit 'The Final Countdown', it follows one Henk Rogers, played by Egerton, who risks his life to outsmart the KGB and turn Tetris into a worldwide sensation
"It's poetry. Art and math," the character says in the trailer's voiceover, "all working in magical synchronicity, it's… the perfect game."
Rogers then travels to Moscow to convince Alexey Pajitnov (Nikita Efremov), creator of the game, to help him smuggle it out of Russia and acquire distribution rights to Tetris. But the KGB is watching, and so is the media, and he soon makes powerful enemies, including then-president Mikhail Gorbachev, as he attempts to cross the Iron Curtain and bring the game to the world.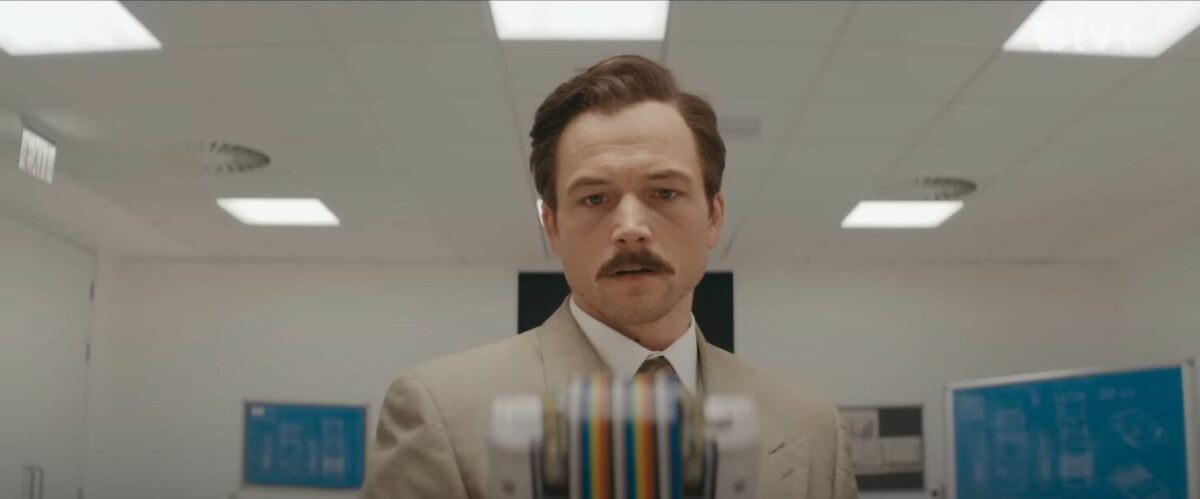 "It's more Social Network than the Lego Movie," says Egerton in an interview, which suggests that more serious undertones, such as the clash between communism and capitalism, as well as the distribution rights battle, will be at the forefront of the film.
Packed with exciting car chases, political intrigue, and glitzy retro nostalgia, Tetris pays homage to the origins of the popular block game that's already shaping up to be an interesting film worth watching.