Sony has a lengthy track record of churning out TVs that elevate the ultimate home entertainment experience. This year, the company isn't making drastic changes to its television lineup for 2023, instead opting to improve overall image quality with thoughtful refinements and some long-overdue updates for gamers.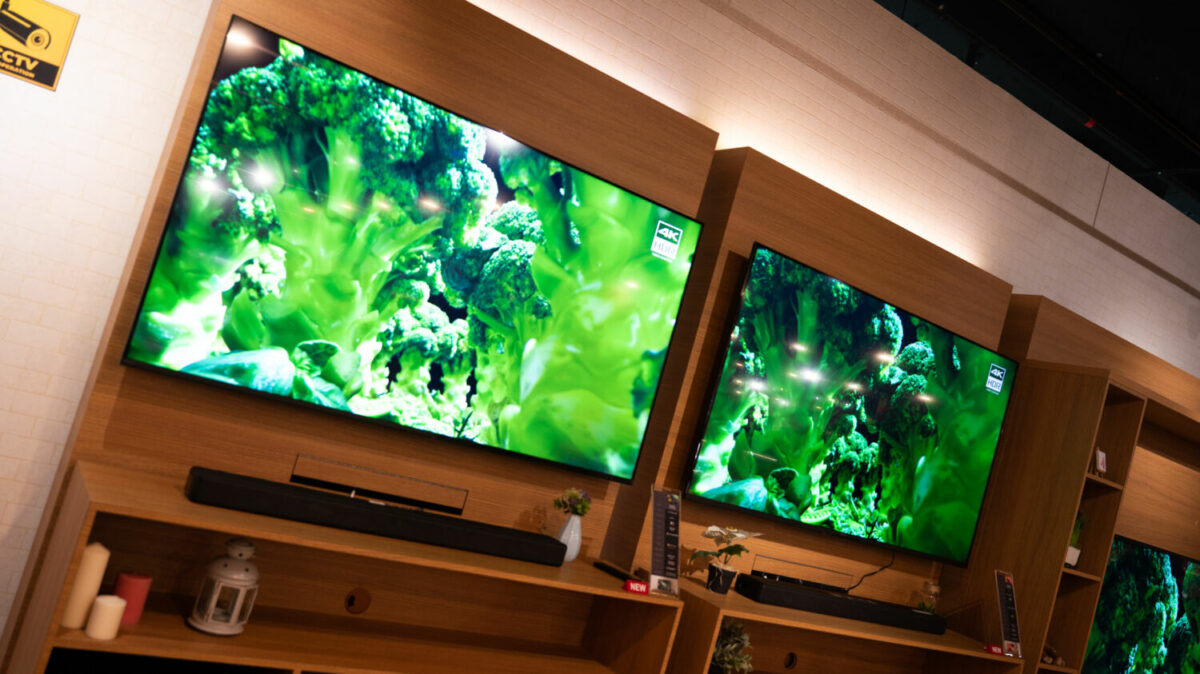 The BRAVIA XR lineup now includes four new models: the A95L QD-OLED (S$7,999), the A80L OLED (starting from S$4,099), the X95L Mini LED (starting from S$6,999), and the X90L Full Array LED (starting from S$2,999).
It's not surprising that Sony would want to create some sort of connection between the Sony TV and PlayStation 5, given that the business also produces one of the top three gaming systems. With distinctive capabilities like Auto HDR Tone Mapping and Auto Genre Picture Mode, the 2023 BRAVIA XR range enables gamers to take PlayStation 5 gaming to the next level for improved picture quality.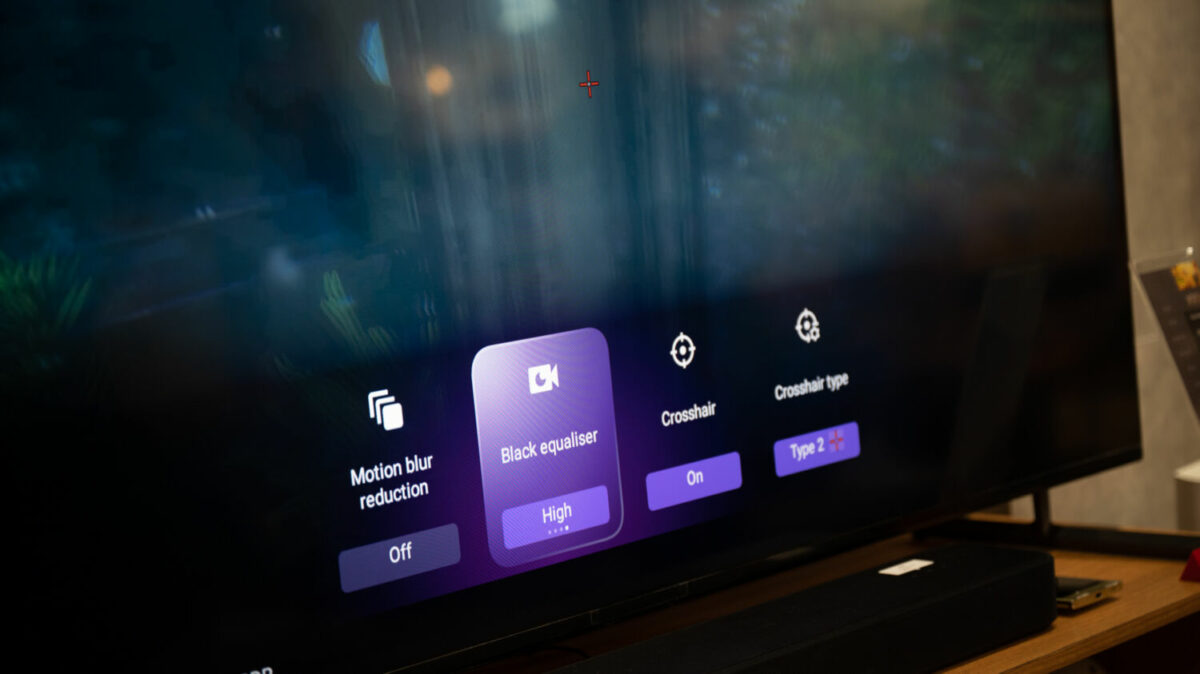 A "black equalizer" tool also allows players to change the lighting to make in-game items or locations visible. If they prefer a smaller window on a massive TV, there will also be a setting to change the game's screen size. Other features include a simple-to-use Game menu where players can customize their preferences, such as toggling the variable refresh rate, motion blur reduction, and on-screen crosshairs to help them aim.
The promise is that purchasing a TV and speakers that are designed to work together will provide the best audio and visual experiences. Sony boasts a function called Acoustic Center Sync that, by coordinating the TV's built-in speakers with one of its own soundbars or surround-sound systems, is supposed to increase center channel audio performance. Each model also integrates with Sony soundbars to provide 360 Spatial Sound Mapping, which creates phantom speakers and sound field optimization.
Moreover, Sony has made a few design changes, such as adding new tweeters that are integrated into the frames of some models that contribute to the delivery of richer and wider-ranging audio.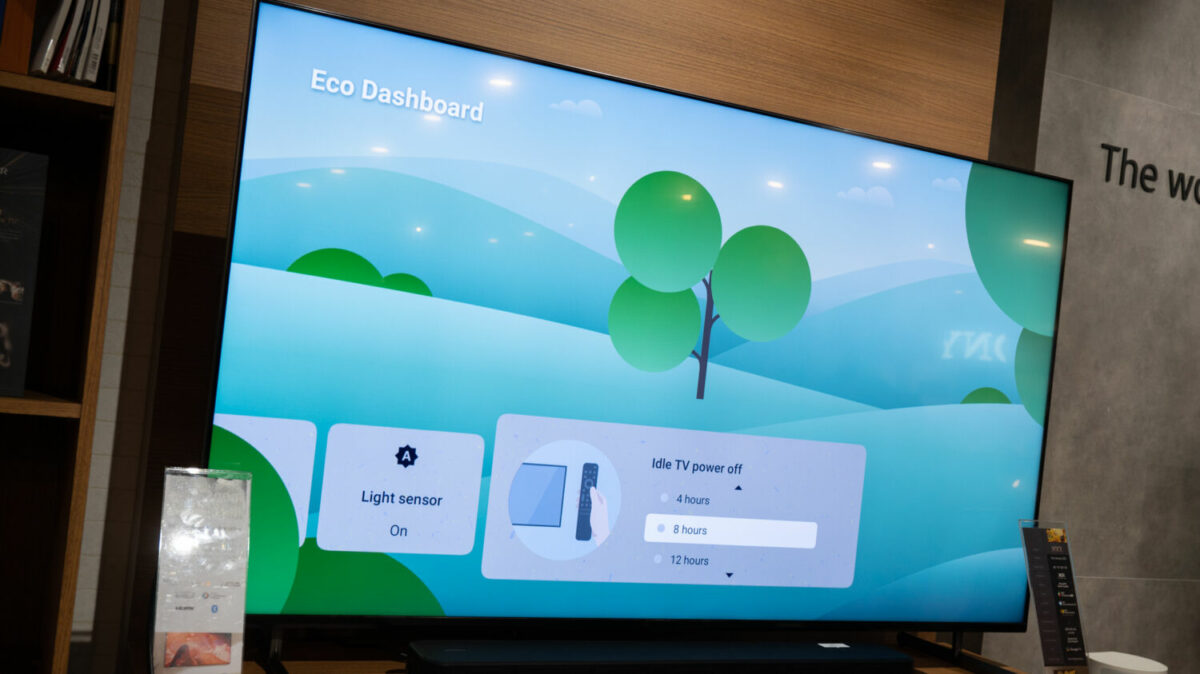 Another feature is the Eco Dashboard, which offers a convenient one-stop place for activating various energy-saving options that could benefit the environment, is another significant new feature coming to Sony's new TVs. With a lovely graphical tree that becomes bigger as you activate more environmentally friendly modes, this menu lets you toggle things like power saving mode and automated power-down settings. Talk about lowering the cost of your electricity bill!
No matter the source, Sony claims its TVs use a higher-performance version of its Cognitive Processor XR to produce a higher-quality image with reduced visual noise: DVD, over-the-air, online streaming, cable TV, or any other format. For its new A95L-series QD-OLED TVs, the company claims that its new CPU produces a boost in peak brightness and a wider color range. A heat diffusion sheet should also be advantageous for the A95L series because it will transport heat away from the OLED panel, lowering the possibility of burn-in and extending the life of the panel. Meanwhile, it claims that the A80L WRGB OLED is brighter than the model from the previous year.
Sony was able to increase the number of local dimming zones in the mini-LED X95L series thanks to advancements in the image processor, while also gaining more precise backlight control to reduce blooming. The mini-LED X90L series got the same advantages as well as an overall brightness boost.
The new BRAVIA XR TV lineup will be available on Sony's website from April 2023.
Here's the list of key models, prices, and availability to take note of if you're looking to pick up a Sony 2023 BRAVIA XR TV –
| | | |
| --- | --- | --- |
| Model | Price | Availability |
| A95L QD-OLED TV 65-Inch | S$7,999 | August 2023 |
| A80L OLED TV 77-Inch | S$12,999 | April 2023 |
| A80L OLED TV 65-Inch | S$5,999 | April 2023 |
| A80L OLED TV 55-Inch | S$4,099 | April 2023 |
| X95L 4K Mini LED TV 85-Inch | S$12,999 | May 2023 |
| X95L 4K Mini LED TV 75-Inch | S$9,999 | May 2023 |
| X95L 4K Mini LED TV 65-Inch | S$6,999 | June 2023 |
| X90L 4K Full Array LED 85-Inch | S$7,999 | June 2023 |
| X90L 4K Full Array LED 75-Inch | S$5,999 | June 2023 |
| X90L 4K Full Array LED 65-Inch | S$3,999 | May 2023 |
| X90L 4K Full Array LED 55-Inch | S$2,999 | May 2023 |