We've got awesome news for anime fans in Singapore! SingTel mio TV will be launching a dedicated anime channel, ANIPLUS HD, in March 2014. We were invited to a media event organized by SingTel mio TV to find out more about what local anime fans can expect from this announcement.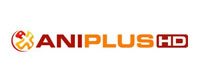 Headlining the launch of the channel are 3 of the most popular anime series at the moment: Dystopian dark fantasy series Attack on Titan, sci-fi crime thriller Psycho-Pass, and teenage rom-com Ore no Imouto ga Konna ni Kawaii Wake ga Nai, more commonly known by the shortened name "Oreimo".
The event was also graced by popular Taiwanese cosplayers Akatsuki Tsukasa and Judy Seven, who were specially invited here to promote the launch by dressing up as 2 of the characters from Psycho-Pass. Don't miss our intimate interview with the 2 ladies on Geek Culture!
Official Press Release
Singapore, 28 February, 2014 – SingTel mio TV will launch anime channel ANIPLUS HD in March. Offering the best in Japanese anime, the channel will feature exclusive series in full HD, with two titles simulcasting along Japan networks every week throughout the year.
Targeted at teens and young adults, most content on the channel is first-run and exclusive, and because 90 percent of the programming is based on popular manga and video games, fans will recognise the titles instantly. All programmes will be available in Japanese with English subtitles.
"We are delighted to launch ANIPLUS HD on SingTel mio TV as we know there is a demand for the latest in Japanese anime," said Mr Goh Seow Eng, MD of TV, SingTel. "This adds a new genre to our expanding slate of channels, and we are looking forward to connecting with the local anime community."
Its commitment to exclusive simulcast events and access to multimedia rights has made ANIPLUS HD the top-rated anime channel in Korea. The channel has reached over 13 million households in Asia including Thailand and Indonesia markets, and almost 50 percent of ANITOWN (Korea's largest anime web community) members polled declared it to be their favourite channel.
Also to launch on SingTel mio TV is an on-demand channel, ANIPLUS HD On Demand, where episodes of selected series will be made available three months after their first telecast on the linear channel (or as soon as the series finishes its run on the linear channel).
This includes past seasons of series that are showing on the linear channel. Customers can enjoy the full anime series anytime, anywhere.
How to Subscribe
ANIPLUS HD (Ch340) and ANIPLUS HD On Demand (Ch341) will be added to the Jingxuan+ and Metro Pack (inclusive of all Combo, Super Packs and Gold Packs with Jingxuan+ and/or Metro Pack) at no additional cost. The channel will be available for free preview to all mio TV subscribers for a month after it launches.
Customers can subscribe to the new channels at any SingTel retail shop or by contacting the SingTel sales hotline at 1609 (9am – 9pm daily). For full information about the channel and packages, please visit miotv.com.sg
Please note that the information provided in this article is applicable to Singapore residents only.
Brian loves video games, gadgets, and comic books – in other words, all things geeky. Obsessed with lifting things up and putting them down repeatedly, he also loves ice cream, putting things together, and the occasional good book.
---

Drop a Facebook comment below!