The year is 2019, and the local esports scene looks set to be well on its way to a progressive, optimistic future, as a Singaporean esports athlete has successfully clinched deferment for national service (NS) to represent the nation in the big leagues at the Overwatch World Cup 2019.
There's just a little catch to it, however. As it turns out, team representative Figo "Azalea" Chua was given the green light based on his application of the education deferment, and not given special treatment for esports alone.
The follow-up clarification comes hot on the heels after a recent Facebook post in the Overwatch Singapore group, which reported on Chua's successful deferment request. According to it, the damage-dealing player was originally replaced by another representative – who goes by "Akame" in-game – as a result of his impending enlistment on August 14, 2019. With the tournament being held across the globe in Anaheim, California, it wouldn't have been possible for Chua to attend, and the decision was made to replace him in the line-up instead.
Behind the scenes, however, the player took it upon himself to first apply for deferment with the Central Manpower Base (CMPB). At his backing were the Overwatch Team SG committee and Blizzard Entertainment, both of whom assisted him by submitting an official endorsement letter.
The big news came to light on August 2, with Chua receiving an official deferment to participate in the Overwatch World Cup 2019. It gathered much attention especially from local media sites, and while some might have reported that the deferment was due to esports, that could not be further from the truth, as seen from the clarification post earlier.
Chua's case marks the first deferment for esports since 2005, which saw Counter-Strike player Stanley Aw pushing back his NS obligations to represent Singapore at the World Cyber Games. Since then, any successful deferments within the community has been unheard of.
In fact, deferment applications are hardly granted the go-ahead here. For the uninitiated, NS refers to the state of military draft in Singapore that all Singaporean and Permanent Resident males have to undergo once they are of age. It's an obligatory phase, so the deferment process is often a stringent and no-nonsense one.
Chua may not have been granted a special deferment just for esports, but it's still pretty cool that he's able to represent the nation on the global stage on the basis of an education deferment. He will be joined by five other players ("Bubblekitty", "Yuris", "Sachokk", "Xenofly", "Jervyz", and "Zeonflux") when the Overwatch World Cup kicks off on November 1, 2019.
All the best, Team SG!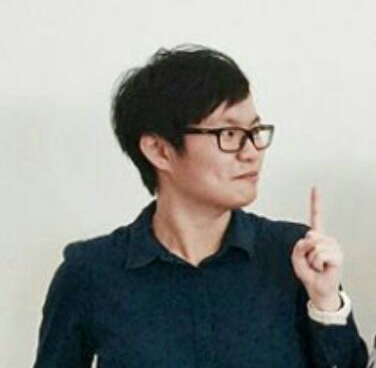 Si Jia is a casual geek at heart – or as casual as someone with Sephiroth's theme on her Spotify playlist can get. A fan of movies, games, and Japanese culture, Si Jia's greatest weakness is the Steam Summer Sale. Or any Steam sale, really.
---

Drop a Facebook comment below!