The battle royale hype may have died down, but that's not stopping Singapore-based gaming chair brand Secretlab and esports broadcaster-slash-network OGN from setting up North America's first-ever dedicated Battle Royale studio.
Unveiled as part of the official opening of the OGN Super Arena in California, the 100-seat esports arena comes with a full slew of Secretlab's award-winning chairs in tow, tailored for use by professional players and casters. The studio's impressive seat capacity also places it as the largest esports-oriented facility in the US West Coast region, with its presence possibly helping to cultivate and grow the competitive gaming culture there.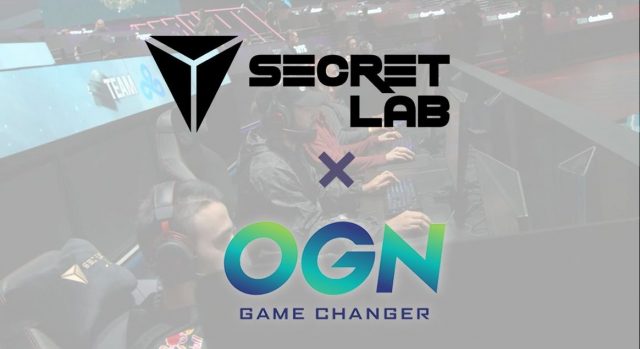 The official tie-up is a leap of faith for both parties, and OGN's Director of Business Development Dennis Yi explains his team's reasoning behind choosing Secretlab as their partner:
"OGN has built its reputation on quality, and we need to ensure that the partners we align with share the same goals and standards. So we turned to Secretlab because they are the go-to brand for high quality and performance gaming products. After trying out their chair themselves, we rest assured that all our new studio participants will be seated and competing in full comfort for all our upcoming championships."
On the Secretlab side of things, the feelings of respect and admiration are mutual. Stating that the team "has been a fan of OGN since the Starcraft II GSL back in 2011″, CEO Ian Alexander Ang expresses great confidence that the teamwork between both parties will take off:
"OGN was the first-mover in a new game like Starcraft II, and today, are still pioneering new trends in the esports leagues and events, particularly with their new Battle Royale studio – the first such arena in North America. The standards they've set in for the esports industry is incredibly high and we're proud to be working alongside them, supporting tournaments and professional players at their new studio with their our ultra-confortable, award-wining chairs."
This collaboration is most certainly an impressive feat for the local company, considering the huge influence, grand reputation, and rich expertise of its Korean counterpart in the field. Apart from creating the world's first esports league, OGN also managed to capture the hearts of many esports enthusiasts with League of Legends (LoL) and Overwatch tournaments in South Korea, although their roots date back to the glory days of Starcraft II.
With the team's recent partnership with PUBG Corp to produce the all-new National PUBG League, the "Battle Royale studio" naming convention makes for an apt choice. Set to be the first and largest North American League for the game, there are huge stakes at play, beginning with a total prize pool of US$1 million. It is slated to kick off first with the pre-season on January 7, 2019, which sees the arena off to a hectic start.
Congratulations once again, OGN and Secretlab!