2019 has barely set in, but we already have the first heartbreaker of the new year on our hands. It is one very familiar name in the gaming community, the Japanese behemoth behind the ingenious creation of the Switch console, and who, as a result, enjoyed tremendous success with the likes of The Legend of Zelda: Breath of the Wild, Super Mario Odyssey, and Super Smash Bros. Ultimate: the one and only Nintendo.
The Super Crown's some spicy new Mario lore pic.twitter.com/7DQe6UXvLQ

— haniwa (@ayyk92) September 19, 2018
Following the bizarre-yet-hilariously-amusing Bowsette meme that first spawned from the announcement of a Super Mario Bros. U Switch port last year, the team has officially dashed hopes of the magical Kooper becoming a reality. Created from the imaginary breadths of fans, the idea sees Bowser being decked out in (questionable) princess gear upon equipping the Super Crown – a new in-game item that allows Toadette to transform into a Princess Peach-esque character of the Peachette name.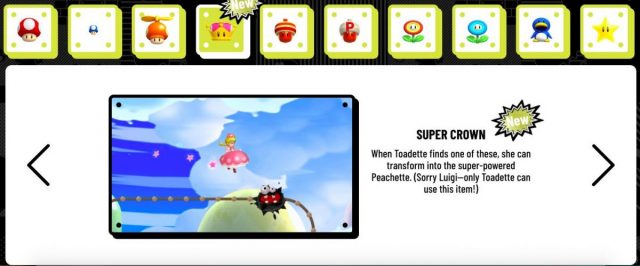 According to the official game website, however, the Super Crown is only made available to Toadette, effectively shooting down the existence of Bowsette. This means other Mario characters are unable to turn into other forms as well, so there will be no Luigi-ette, Mario-ette, or the like. As a matter of fact, the description addresses Luigi directly in the form of a tongue-in-cheek apology, which brings the troll metre to a whole new level.
But hey, don't let Nintendo stop you from exploring Bowsette ideas – after all, poor Bowser could do with more attention, now that he's been confirmed to miss out on being canon material.
---

Drop a Facebook comment below!