If you've been busy with Hogwarts Legacy, and want to give your Secretlab Titan Evo chair a new look to match your house allegiance, the Secretlab Skins Harry Potter House Collection might be just what you need.
Moreover, Hogwarts House Pride Week is just around the corner on 20 March, so there's no better time to spruce up your TITAN Evo 2022 chair. So make your choice, are you brave as a Gryffindor, ambitious as a Slytherin, smart as a Ravenclaw or loyal as a Hufflepuff?
Each Harry Potter House Skin costs S$269 and is currently up for pre-orders on Secretlab's website. Shipping is expected to come in two waves, in May and October 2023, so be sure to secure yours early.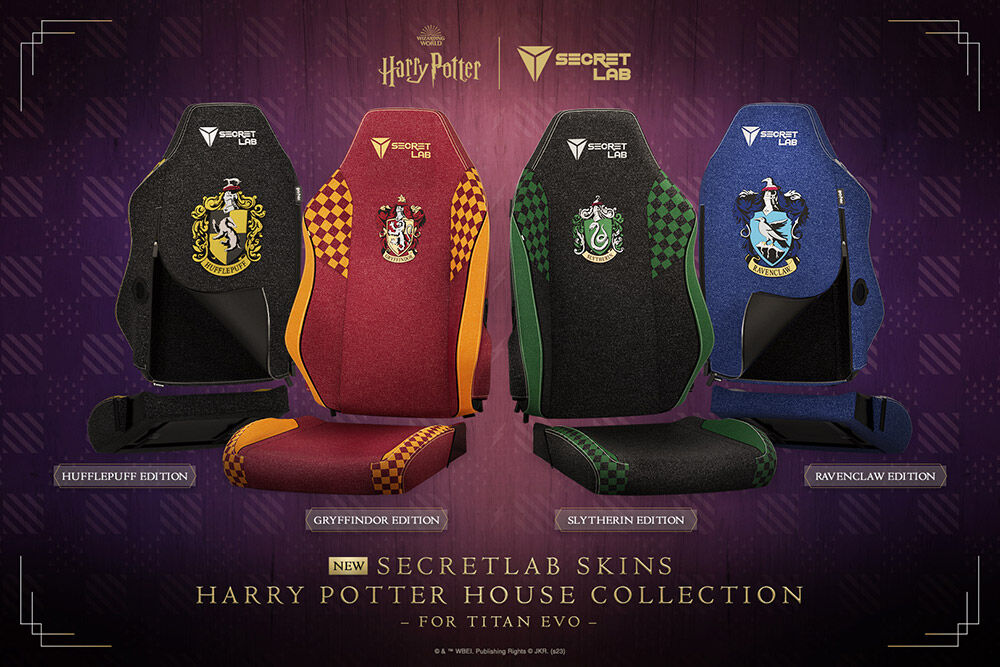 The Secretlab SoftWeave Plus fabric used for its Skins is precision mapped to envelop the TITAN Evo 2022 chair from edge-edge, just like a good a Harry Potter cloak. This renders the Skins practically invisible, while still offering all-around coverage and protection from daily wear and tear. Best of all, be it accidental spills or just regular maintenance for a quick freshening up, simply remove the sleeves and run them through the washing machine.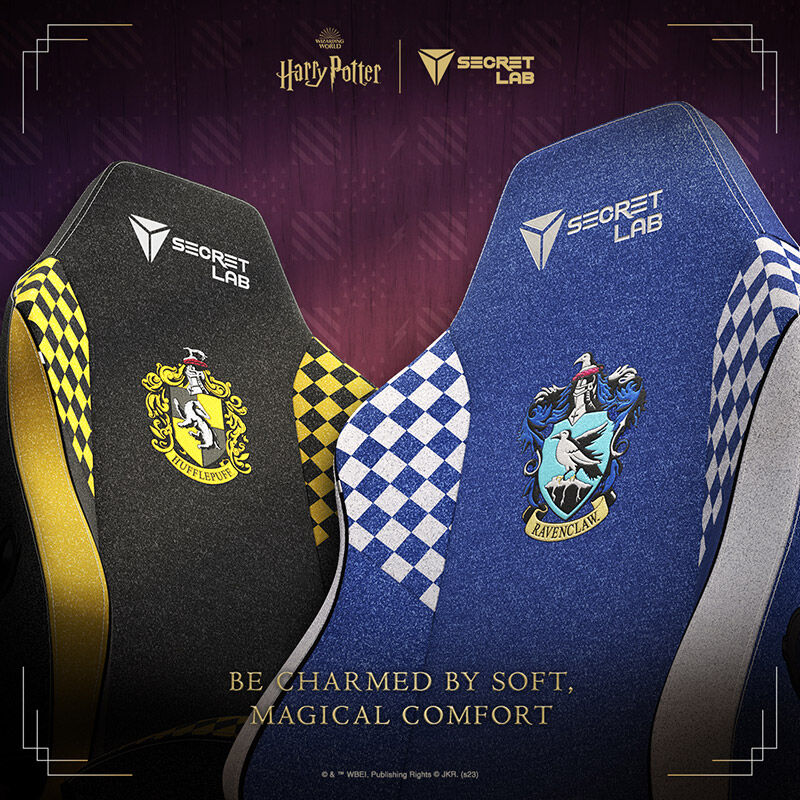 If you're wondering how snug the skin fits, check out our video review:
All Secretlab Skins, including the new Harry Potter ones, are compatible with all Secretlab NEO Hybrid Leatherette, NAPA Leather and SoftWeave Plus TITAN Evo 2022 chairs (available in Small, Regular, and XL sizes).
And if skins are not enough, don't forget there are also Secretlab Harry Potter Edition Lumbar Pillows inspired by Gryffindor, Slytherin, Ravenclaw and Hufflepuff to match the skin of your choice. These are already available for purchase, retailing at S$79 each.