If you're one of those Secretlab chair owners who regret whenever Secretlab announces a new chair for your favourite IP just a mere few days after buying one, you're not alone. Well, the good news is, Secretlab has just made its Titan Evo 2022 chair the most future-proof chair on the market. Thanks to its new Secretlab Skins, where you can change the look of your chair anytime you want, without having to buy a whole new chair again (for just 1/3 of the price).
The Secretlab SoftWeave Plus fabric used for its Skins is precision mapped to envelop the TITAN Evo 2022 chair from edge-edge. This renders the Skins practically invisible, while still offering all-around coverage and protection from daily wear and tear. Best of all, be it accidental spills or just regular maintenance for a quick freshening up, simply remove the sleeves and run them through the washing machine.

In addition to Secretlab's signature line of SoftWeave Plus colorways, the fan-favourite Charcoal Blue colorway, alongside all-new special editions inspired by Batman, League of Legends,
Cyberpunk 2077, The Witcher, and many more designs exclusive to Secretlab Skins are coming soon.
Each Skin comes in a two-piece ensemble, a sleeve for the backrest and for the seat base. Users simply have to slide them in place, zip and clip them up, and voila! A brand new chair.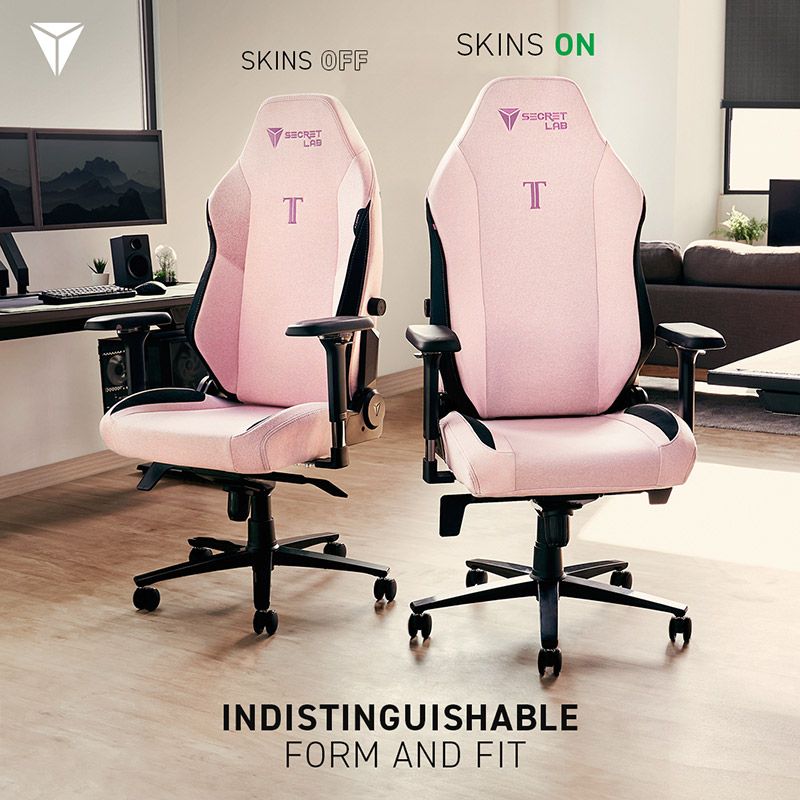 Secretlab Skins are compatible with all Secretlab NEO Hybrid Leatherette, NAPA Leather and SoftWeave Plus TITAN Evo 2022 chairs (available in Small, Regular, and XL sizes), and pricing start at US$169 (S$239).