Jabra recently showcased its extensive range of video conferencing solutions for hybrid work at InfoComm Southeast Asia 2022 in Bangkok, Thailand.
In recent years, no thanks to the COVID-19 pandemic, the need for hybrid work is here to stay, and Jabra is at the forefront of it, reinventing video collaboration with its series of PANACAST, SPEAK and EVOLVE products. Be it working from home, from outside while on the go, or in the office, there is a solution for teams to work better and more efficiently.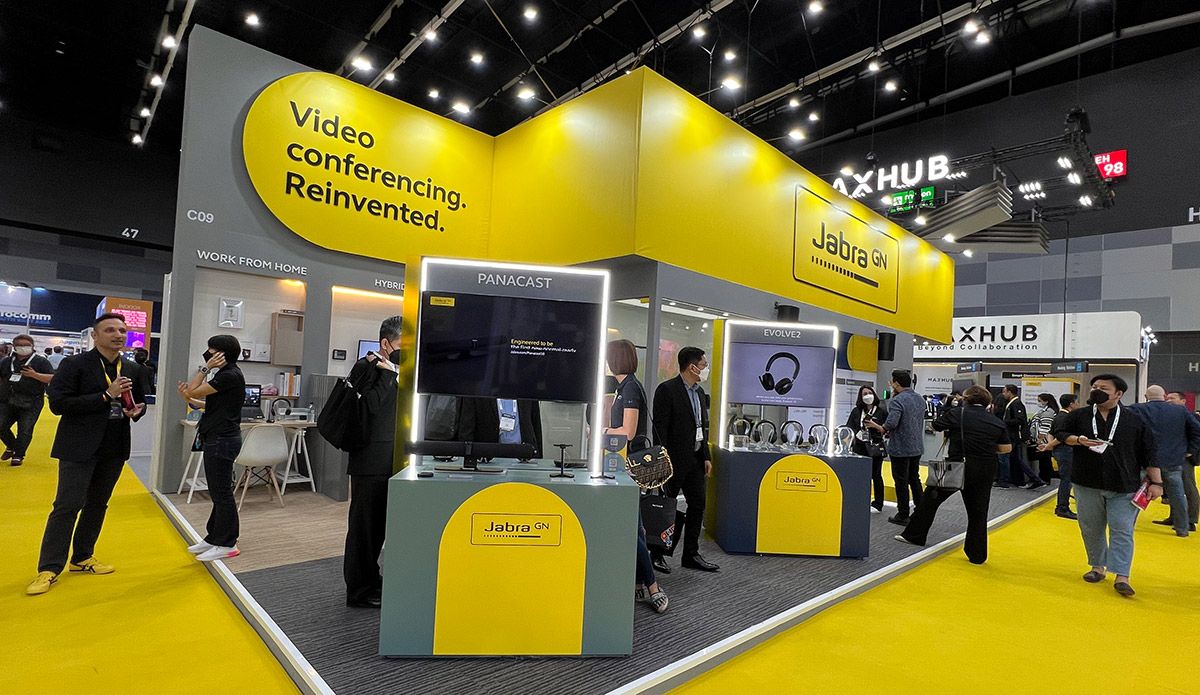 Jabra's recent research has shown that 63% of employees globally now say that hybrid work – where they split their time between the home, office, or any other location – is their ideal way of working. In fact, 80% of all meetings worldwide are now either fully virtual or hybrid, with only 20% happening fully in person.
The full range of hybrid work solutions can be found on Jabra's website but here are four of our top picks showcased at the event.
---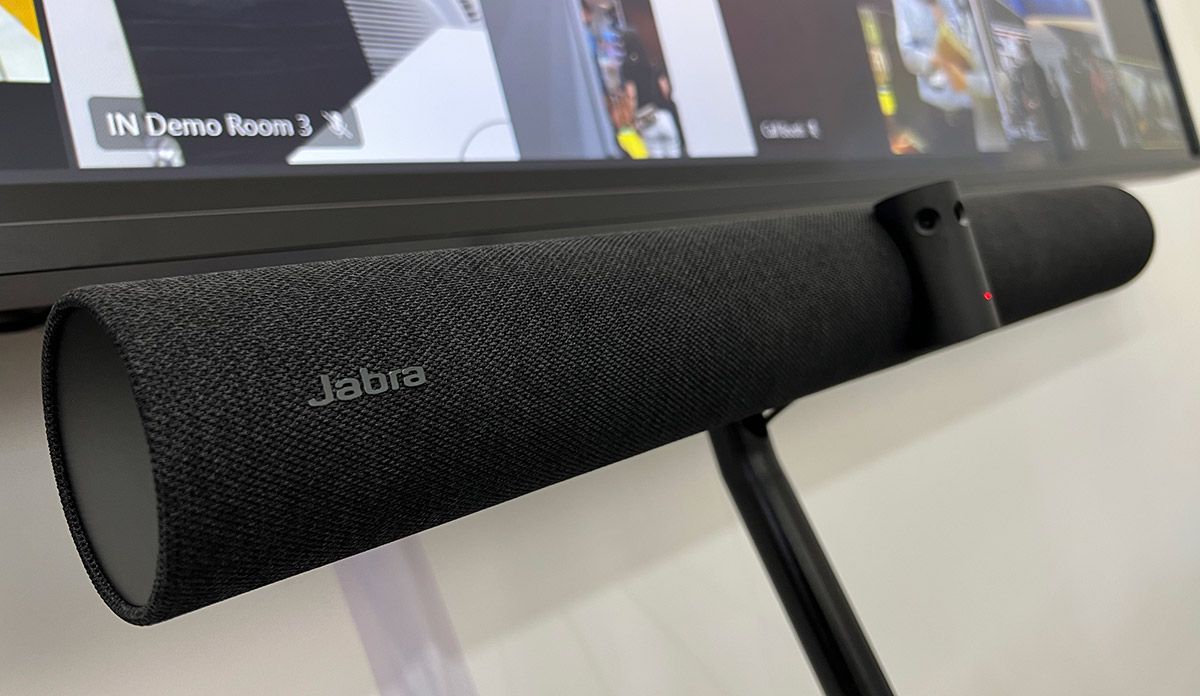 Jabra's PANACAST 50 video bar is able to deliver a seamless 180° panoramic 4K capture of the meeting room, so gone are the days of everyone huddling together to get into the camera's field of view. This is thanks to its three 13-megapixel cameras. The built-in software can dynamically composite a close-up view of up to 4 active speakers in the meeting room. Audio-wise, the bar has 8 microphones with intelligent algorithms to reduce disruptive noise and 4 speakers to fill the room with high-definition audio.
To top it all off, it is even able to stream the whiteboard in real-time, even when it is angled sharply at the side wall of the meeting room. The intelligent software automatically corrects the perspective and even overlaps the writing over whoever walks in front of the whiteboard to write. So the contents are not obstructed at any point.
---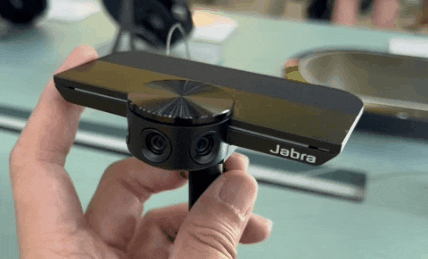 Also fitted with three 13-megapixel cameras, the PANACAST is the world's first intelligent 180° panoramic 4K video solution. Think of it as a miniature version of the PANACAST 50 mentioned above, but for placing atop a computer monitor or laptop instead of below a meeting room TV. It also has the same intelligent zoom and real-time whiteboard streaming capabilities. It pairs up perfectly with the Jabra SPEAK 750 (as below) for an optimal combination of video and audio.
---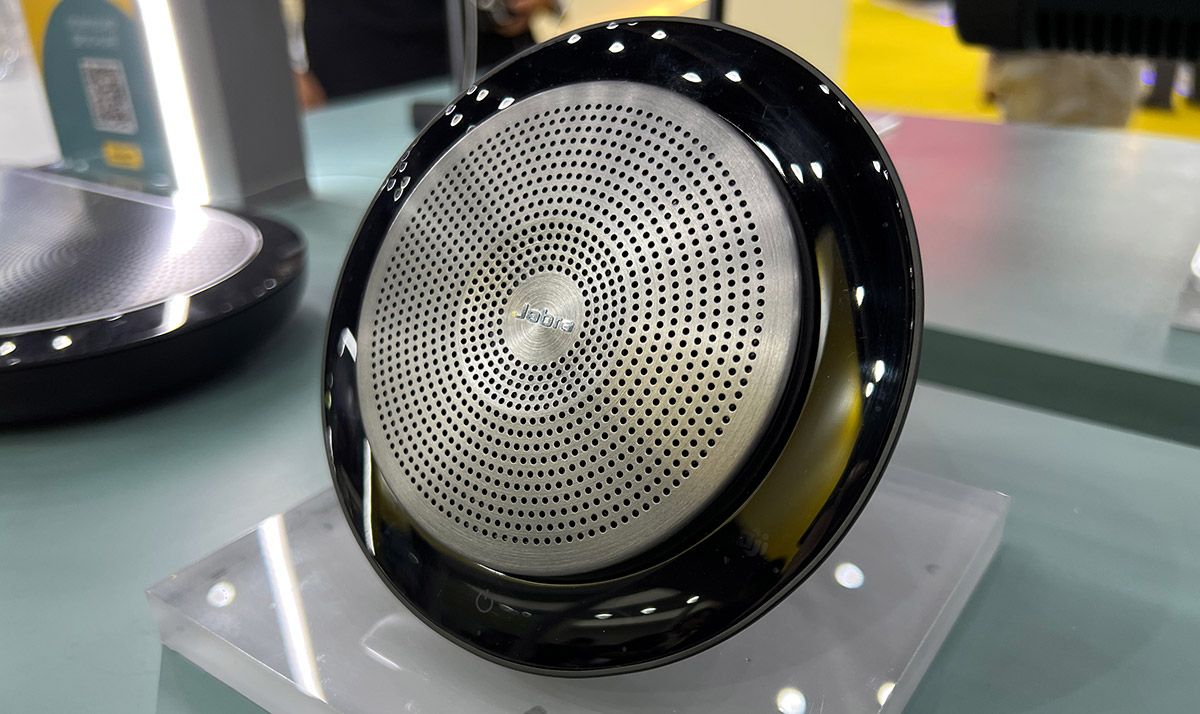 Jabra's SPEAK 750 is a full duplex speakerphone that even holds up to 11 hours of battery life. Full duplex audio simply means everyone can speak and be heard simultaneously. It can be connected instantly to any laptop or smartphone via USB or Bluetooth. It even sports an omni-directional microphone that picks up sound from virtually any direction. It is ideal for a room of up to 6 people but you can pair up two SPEAK 750 devices to easily double the coverage. Pair it up with the PANACAST above and you have the perfect on-the-go audio and video solution.
---
Jabra's EVOLVE2 85 wireless headset is equipped with digital hybrid Active Noise Cancellation (ANC) and can last up to 37 hours of usage. It has 10 microphones and powerful leak‐tolerant 40mm speakers, along with soft memory foam pads, need we say more?
---
Regardless of tools on hand, the one thing Jabra is catering for is a continuation of a hybrid work arrangement that existing tools might not be equipped for, and with this range of tools, specific needs can now be addressed, said Mr Aurangzeb Khan, Senior Vice President, Intelligent Vision Systems, Jabra, especially in the face of new requirements that don't necessarily apply to everyone.
"We think part of the magic of hybrid work is temporal offset by spatial offset – you can work at home or in a coffee shop or wherever. I can pretty much work anywhere there's an Internet. But the other part is temporal offset. People with children or with elderly parents and caring for others, or even exercising. They want to take a piece of the day, and go do something and come back at night and finish the work. We fully believe in that, we support that in our own work culture. We think it's really important to give people flexibility, as well as machines."
For the full range of hybrid work solutions, do check out Jabra's website.