After only 4 short months, we will be welcoming the opening of the second LEGO Certified Store (LCS) in Singapore. This time round it would be located at Festive Hotel, Resorts World Sentosa which is particularly interesting.
As Festive Hotel is marketed towards the family centric crowd, the location would be ideal especially for tourists! An interesting point to note would be that within Universal Studios Singapore, LEGO is being sold on the shelves with the regular amusement park mark up so the LCS does afford an alternative on the island of Sentosa.
What's new this time round would be an interactive play area dubbed as "The Living Room". I tried Googling to see if a similar concept existed overseas but this looks to be the first in Singapore. There would also be the mainstay Pick-A-Brick wall as well. I'm hoping that the selection this time would be bigger and better!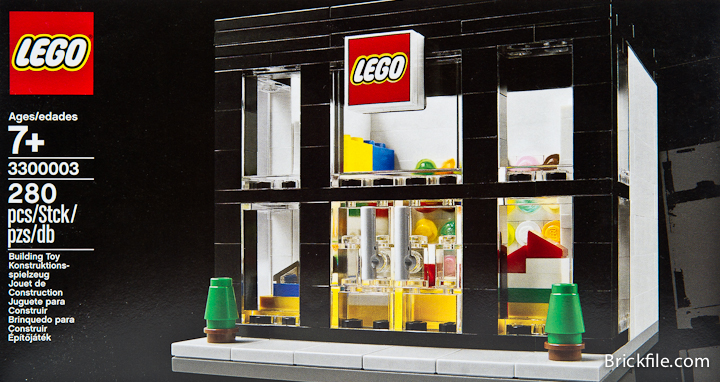 The Opening
To celebrate the opening of the store on 14 & 15 February, there would be another opportunity to snag LEGO Brand Retail New Store Opening" (#3300003) set. Unlike the previous store opening, everything would be left up the chance. With 100 sets up for grabs, all you would need to do is to spend $100 or more during the opening weekend to enter into the lucky draw.
Hopefully, this would discourage scalpers as we saw the last time many sets were appearing online shortly after store opening.
There will be three other draws happening during the opening weekend of the LCS –
Spend $88 and above in a single receipt in-store and stand a chance to win one of these three great prizes:

1st Prize : LEGO Ninjago DB X (#70750)
2nd Prize: LEGO Star Wars™ Wookiee™ Gunship (#75084)
3rd Prize: LEGO CITY Demolition Site (#60076)
Family Gift with Purchase Lucky Dip – make a purchase in-store, and children up to 16 years old can take part in the Lucky Dip to receive a small gift. One redemption per child.
Bricks World 'Members Only' Lottery Draw – make any in-store purchase and Members will automatically qualify for the prize draw to stand a chance to win one of five LEGO Houses (4000010).
Once again, Build & Take Away tables that would be set up only for the opening weekend. I've heard murmurings that the last Build & Take Away event was so well received that some parents encouraged their kids to take home more than their fill. Stay classy guys, share the love with others.
Spend Valentine's Day the right way, pick up some bricks!
---

Drop a Facebook comment below!