Update: The Frame 2020 and Sero 2020 are now available in Singapore on Samsung's online store and select consumer electronic stores. The 65-inch Frame 2020 will cost S$4,999 while the 55-inch model will retail at S$3,499. Meanwhile, The Sero will be retailing for S$3,499.
Samsung has just released The Sero, a new television that's able to display its content in a vertical format, perfect for those who love consuming content on their mobile phones. 
The Sero, which means "vertical" in Korean, comes with an automated rotating display which allows you to switch between a horizontal and vertical orientation for the 43-inch (3,840 x 2,160) QLED screen.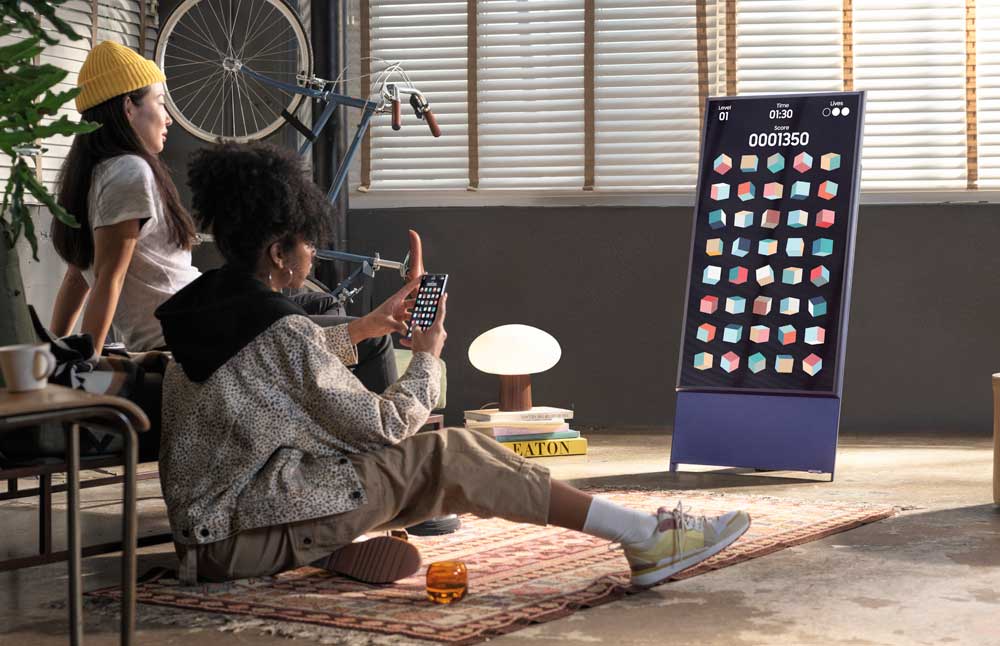 This vertical orientation means that The Sero is optimised to provide a viewing experience akin to what you will get on your mobile devices. You can not only browse social media content on Samsung's new television, but also play games on it as well.
To view contents from your mobile devices on The Sero, simply mirror a compatible mobile device on The Sero using Samsung's Tap View feature. Once you're done, you can then enjoy watching your videos in high definition regardless of the video's orientation, or simply see your own selfies on a bigger screen after taking it on your mobile phone.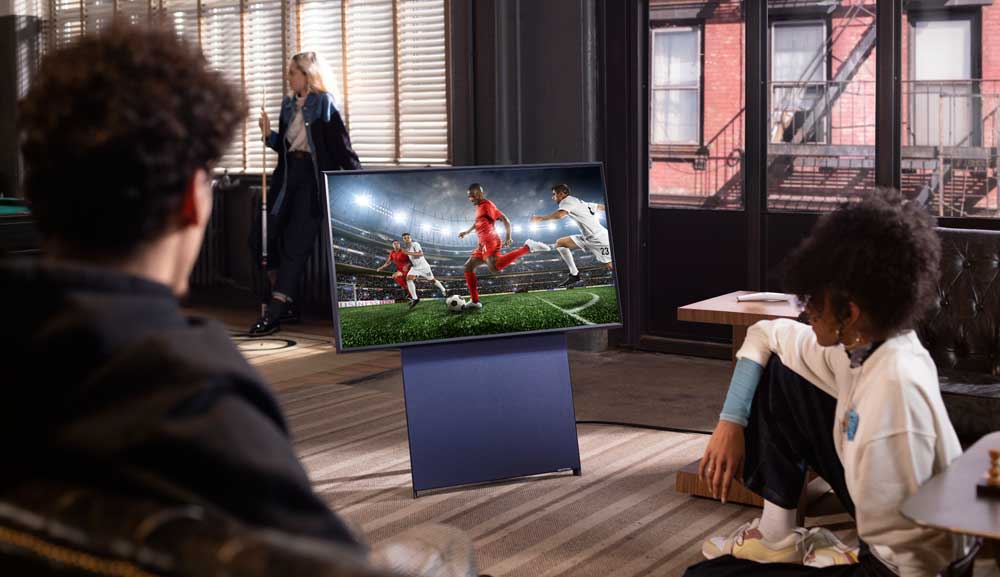 The Sero can also go from television to an interior product to enhance living spaces with its range of display features you can turn on when it is not in use. It comes with modes such as Portrait Mode, Clock, My Photo, Poster, and Sound Wall.
Aside from that, The Sero also comes with mobility wheels which can be attached to the TV to let it move around the house easily.
Aside from The Sero, Samsung has also refreshed its current lineup of lifestyle TV which includes The Frame and The Serif.
The 2020 edition of The Frame now comes preloaded with 20 exclusive artwork selections as well as access to Samsung's Art Store which will give you access to over 1,200 pieces of art by artists, galleries, and museums from around the world.
Not only that, but The Frame also now comes with the all-new Magic Screen which essentially allows The Frame to blend in with its surrounding walls. All you need to do is take a photo of The Frame with its surrounding walls with a smartphone. The texture synthesis technology will generate a virtual image pattern on the TV screen to help it blend with its surrounding.
Users can further personalise their Frame with customisable bezel options, available in black, white, beige, and brown.
On the other hand, The Serif now comes in a smaller 43-inch variant to better complement your room. As always, it also comes in its signature letter "I" design that lets it act as both a television and a shelf you can use to display stuff atop of.
Samsung's 2020 lifestyle TV lineup is now available on Samsung's online store, and other major electronics stores in Singapore.
The prices for the television are as follows,
| | | |
| --- | --- | --- |
| Model | Size (inch) | Retail Price (S$) |
| The Sero 2020 | 43 | 3,499 |
| The Sero 2020 | 75 | 7,799 |
| The Frame 2020 | 65 | 4,999 |
| The Frame 2020 | 55 | 3,499 |
| The Serif 2020 | 55 | 3,199 |
| The Serif 2020 | 43 | 2,699 |