Wait, is this the start of the year all over again? Because between the Google Pixel 3, Razer Phone 2, and now, the Samsung Galaxy A9, that's a whole lot of phones that have been released in such a short span of time. And with Huawei launching a new phone soon, one can easily think this is February's Mobile World Congress.
Regardless of what part of the year it is, the moment we heard that the Samsung Galaxy A9 has 4 rear cameras, all form of sense went out the window. Yes, Huawei has three rear cameras for its P20 Pro, and LG's latest V40 has three in the rear and two in the front, so it does seem that phones are becoming cameras which so happen to be able to connect to the Internet and make calls.
Here's the breakdown for the 4 rear cameras:
24-megapixel main sensor, f/1.7
10-megapixel telephoto sensor, f/2.4, with 2x optical zoom
8-megapixel wide-angle sensor (120-degrees), f/2.4
5-megapixel depth sensor, f/2.2
That's a good amount of variety of glass each serving a different purpose, but make no mistake – the A9 is a mid-range device. While Google makes do with superior AI and a single lens, Samsung's A9 is looking to crush the midrange competition purely on camera hardware alone. The rest of the specs place the phone in solid mid to upper-range territory, powered by a Qualcomm Snapdragon 660 processor. Here are the remaining specs.
Screen: 6.3-inch FHD+
RAM: 6GB/8GB (depending on territory)
Front Camera: 24-megapixel, f/2.0
Battery: 3,800mAh
Internal memory: 128GB (expandable up to 512GB)
Software: Android Oreo 8.0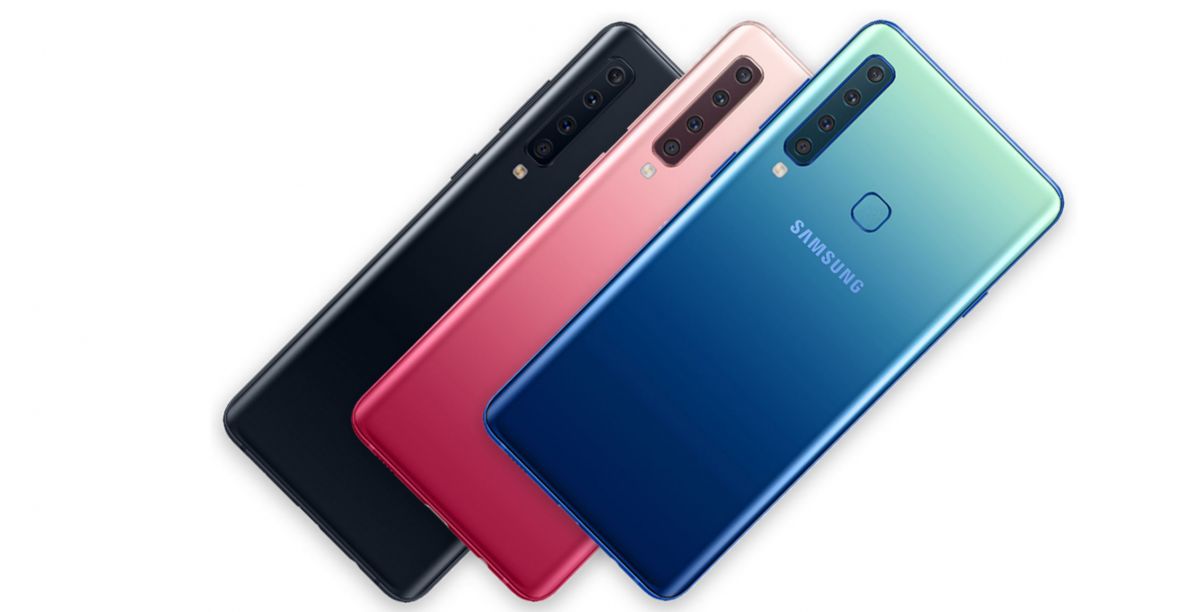 The lack of the new Android Pie 9.0 would be a bummer but hopefully, the vibrant colours of Caviar Black, Bubblegum Pink, and Lemonade Blue might be able to cheer things up a bit. The Samsung Galaxy A9 is set for a November release, with prices and specific market availability yet to be confirmed.
Gerald currently straddles between his love of video games and board gaming. There's nothing that interests him more than trying out the newest and fanciest gadget in town as well. He dreams of publishing a board game sometime in the future!