22 years after it concluded its original run on television, Animaniacs is back with a reboot on Hulu, with 13 new episodes set to premiere on 20 November.

Fans eager for its release were treated to a preview of the upcoming reboot of the classic animated series during the recent New York Comic-Con, with a short parody of one of Steven Spielberg's most iconic film, Jurassic Park, and the iconic scene where the movie revealed its dinosaurs.
The Hulu reboot was made by both Warner Bros. Animation and producer Spielberg's own Amblin Entertainment. Randy Rogel also returns as the composer for the series, having composed a number of iconic songs from the series. 
Furthermore, the reboot won't just be bringing back the Animaniac's Dot, Wakko, and Yakko. As it turns out, Spielberg revealed in the Jurassic Park parody that they will also be bringing back Pinky and the Brain.
Most of the original voice cast will also be back to reprise their role. This includes Rob Paulsen as Yakko and Pinky, Jess Harnell as Wakko, Tress MacNeille as Dot, and Maurice LaMarche as the Brain.
During the virtual NYCC panel, co-executive producer Gabe Swarr revealed that Spielberg wanted the animation for Animaniacs to resemble the original's as closely as possible. Numerous artists were consulted for the reboot, and all were rejected, with Spielberg telling the team to "make it more like the original".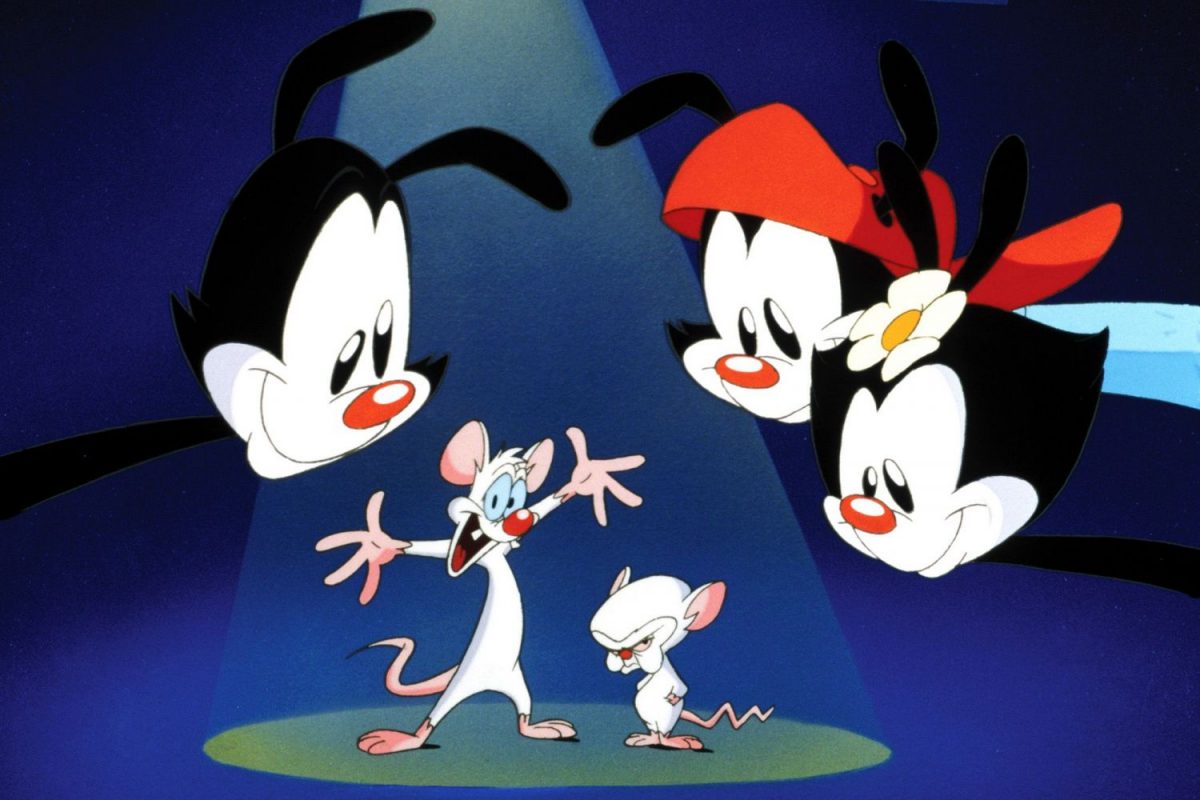 And indeed, just from the short teaser alone, we can't deny the reboot's resemblance to the original 90s animated series.
As for what the reboot will be about, a press release for the show states (via Screen Crush), "After returning to their beloved home, the Warner Bros. Water Tower, the Animaniacs waste no time in causing chaos and comic confusion as they run loose through the studio and beyond, turning the world into their personal playground."
The Animaniacs will premiere on Hulu on 20 November 2020.