Razer continues to pull out the big…um, the big small guns for its new venture into the miniature movement that kicked off with an announcement of the pint-sized DeathAdder V2 Mini last week. Now, another member has joined the family, and it's none other than the Razer Huntsman Mini keyboard.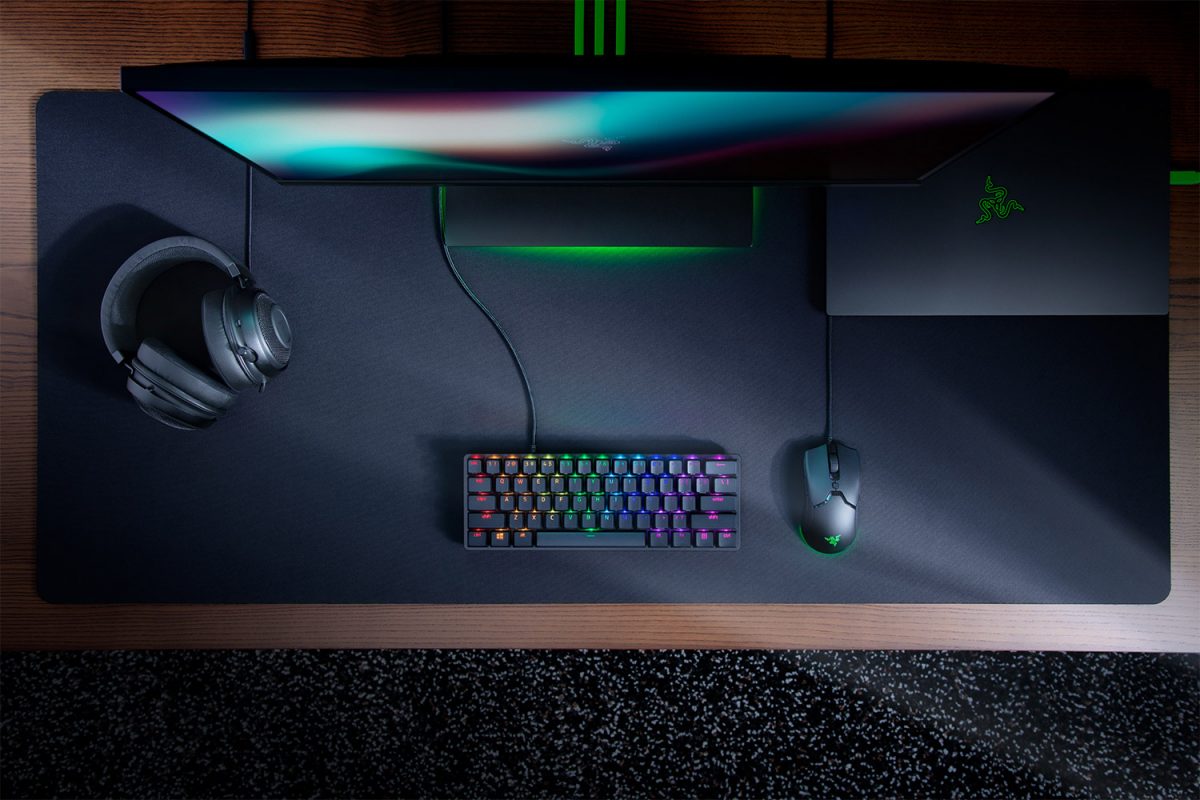 Modelled after the full-sized Razer Huntsman series, including the Razer Huntsman Elite and Tournament Edition, the ultra-compact peripheral is the company's first-ever 60% keyboard. What this means is that it'll boast around 60 percent the number of keys as a standard Windows keyboard, with a smaller form factor that eliminates lesser-used keys like the number pad and function row.
Unlike other gaming mechanical keyboards on the market, the Huntsman Mini uses Razer's very own proprietary optical switches, and can be outfitted with either a clicky or linear switch. It will also be equipped with polybutylene terephthalate (PBT) keycaps, which are more durable and of a higher quality than the standard ABS pick.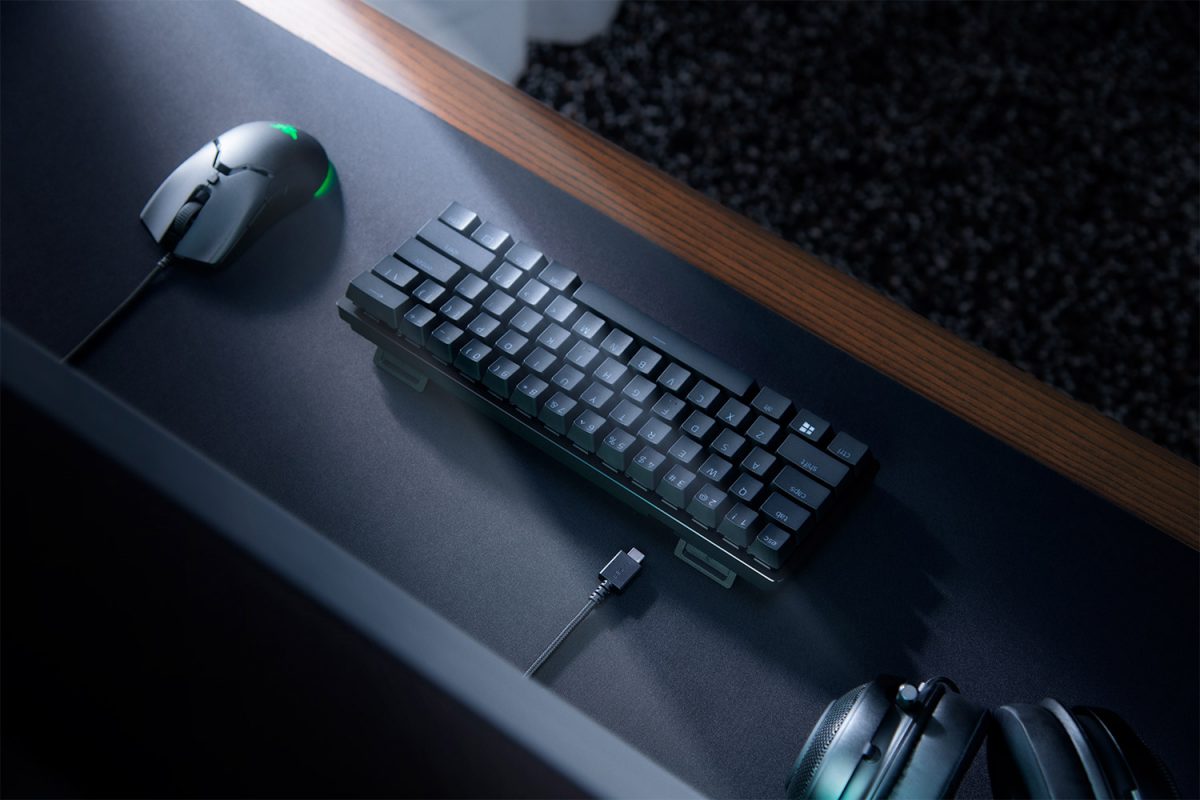 Other notable features include per-key RGB lighting, a detachable USB-C braided cable, and onboard storage for up to five user profiles. The lacking function and macro keys won't be an issue as well, for they can be mapped to any key via the Razer Synpase 3 software. The full list of specifications may be viewed below:
Razer™ Optical Switches – with Clicky or Linear options
100 million keystroke lifespan
Razer Doubleshot PBT Keycaps
Standard Bottom Row Layout
Aluminum construction aluminum chassis – durable
60% Compact form factor
Detachable USB-C Braided Fiber Cable
Hybrid onboard storage – up to 5 keybinding profiles
Onboard lighting presets
Individually backlit keys with Razer Chroma RGB backlighting featuring 16.8 million customizable color options
Razer Synapse 3 enabled
The Huntsman Mini is quite the unexpected announcement, but it's by no means unwelcome. With its trimmed-down chassis, the keyboard is set to take up lesser estate at their workspace, allowing for a cleaner desk layout. Performance won't be compromised, either, as Razer has developed it based on the feedback received from esports professionals, gamers, and tech enthusiasts.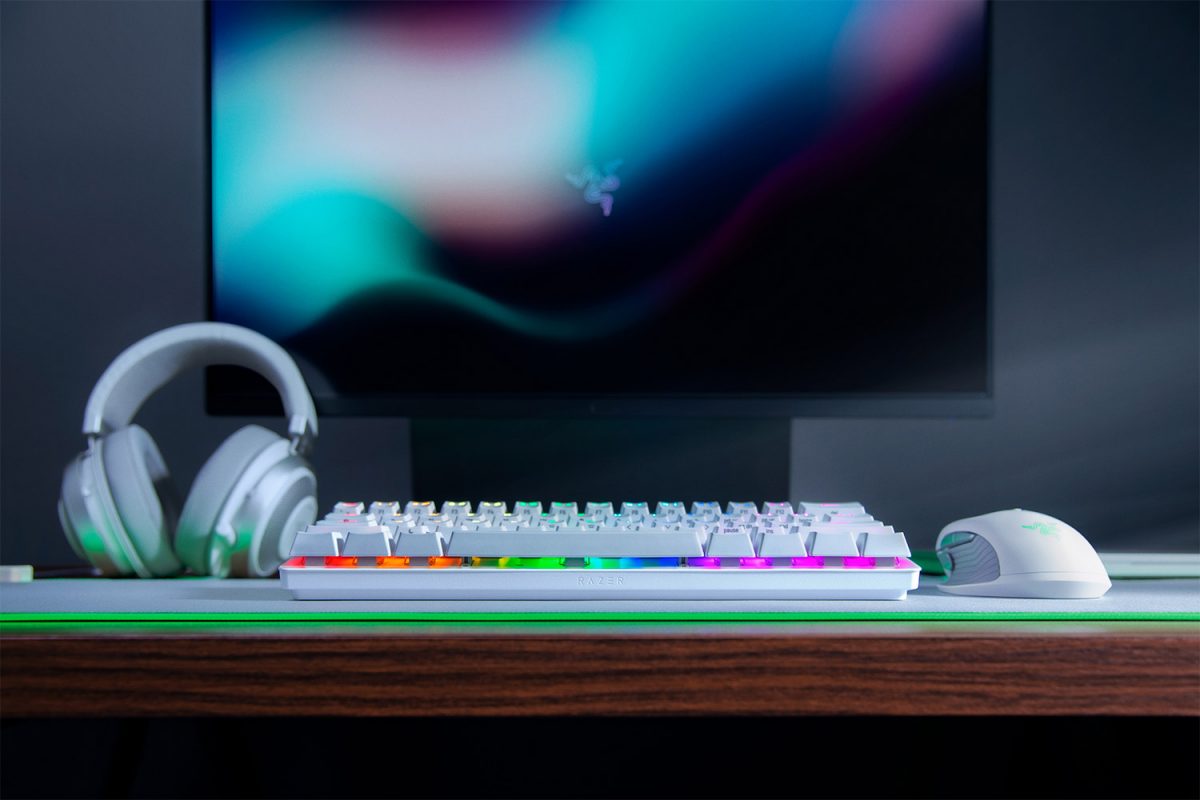 The 60% keyboard comes in black and white finishes, and will be available on the official Razer website and authorised retailers from 14 July 2020. US$119.99 is the price to pay for the clicky optical switch, with the linear pick retailing at US$129.99. For those in Singapore, the Huntsman Mini will set you back S$189.90 and S$209.99 for the clicky and linear optical switches respectively. That's not a light cost to bear, especially with the full-sized Huntsman offering more features at S$239.90, but there's no denying the appeal of its compactness.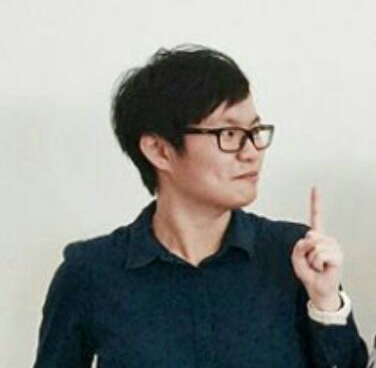 Si Jia is a casual geek at heart – or as casual as someone with Sephiroth's theme on her Spotify playlist can get. A fan of movies, games, and Japanese culture, Si Jia's greatest weakness is the Steam Summer Sale. Or any Steam sale, really.
---

Drop a Facebook comment below!