In one of the more interesting ways of evolving Ratchet & Clank: Rift Apart, Insomniac Games has introduced the element of armour into the action-platformer. More than just cosmetic, these armour pieces will grant increasingly effective passive bonuses as well. If you want to learn more about what the armour can do for you, read on for our Ratchet & Clank: Rift Apart guide to all armour pieces in the game.
Be sure to also check out our Ratchet & Clank: Rift Apart Guide Wiki for other important information about Insomniac's latest hit!
---
Galactic Ranger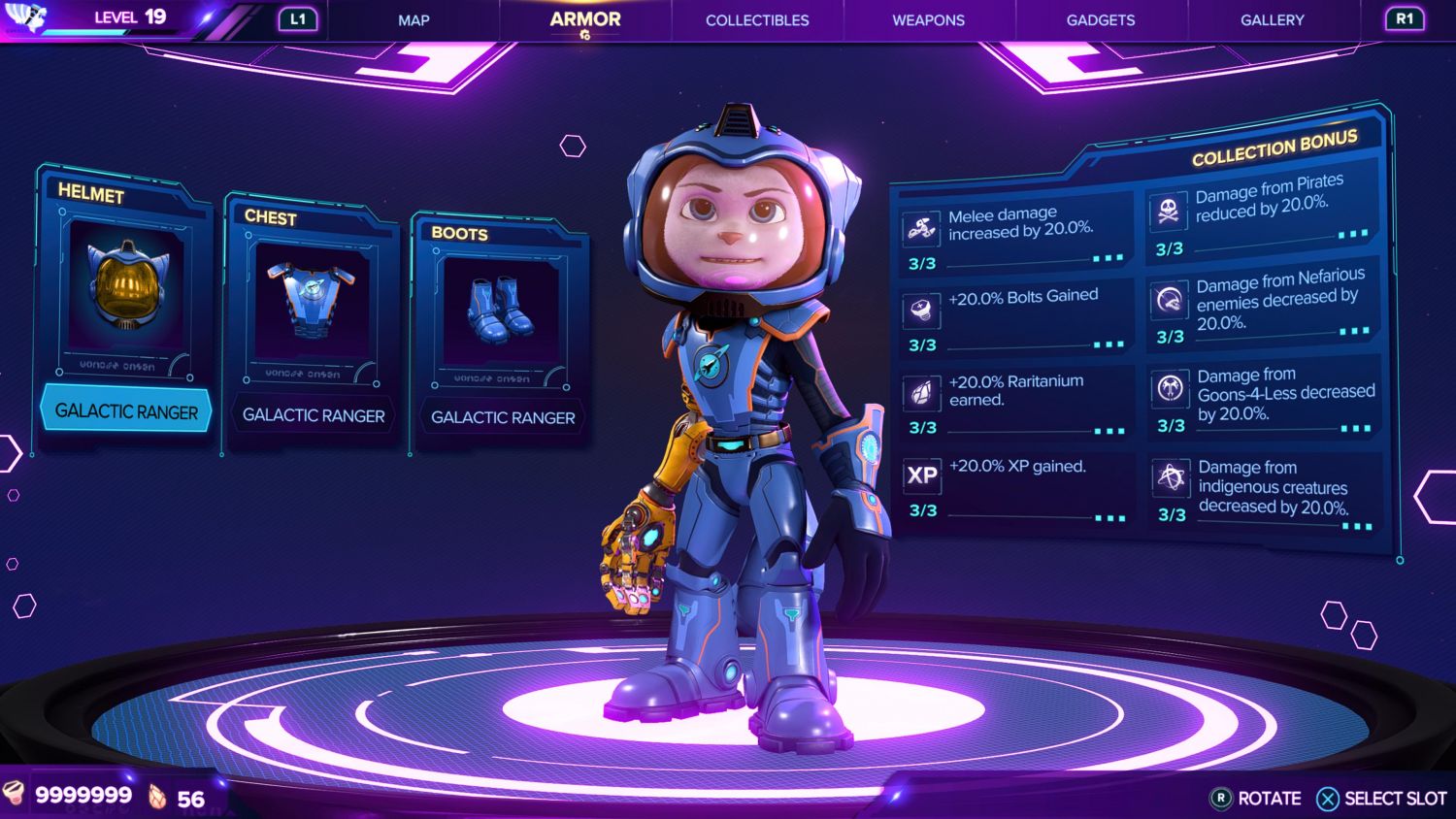 The Galactic Ranger is indeed reminiscent of a suit made for space exploration. The passive bonus of this collected set is a good increase in melee damage.
Robot Pirate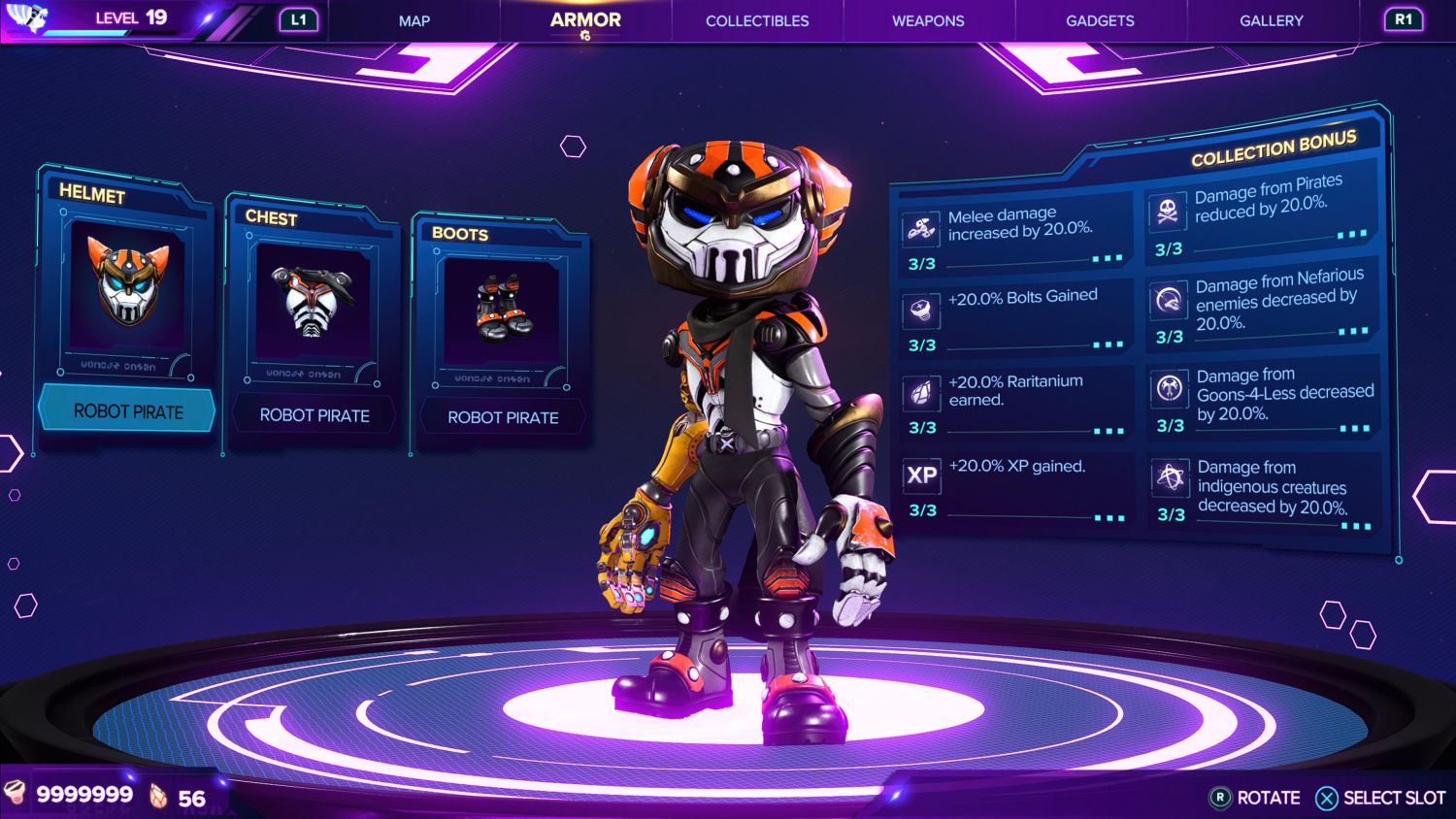 Take the skies in space and dominate as a crew member. Put on the Robot Pirate armour set in Ratchet & Clank: Rift Apart and look the part. Ironically, this set of armour helps reduces damage from Pirates.
Carbonox Advanced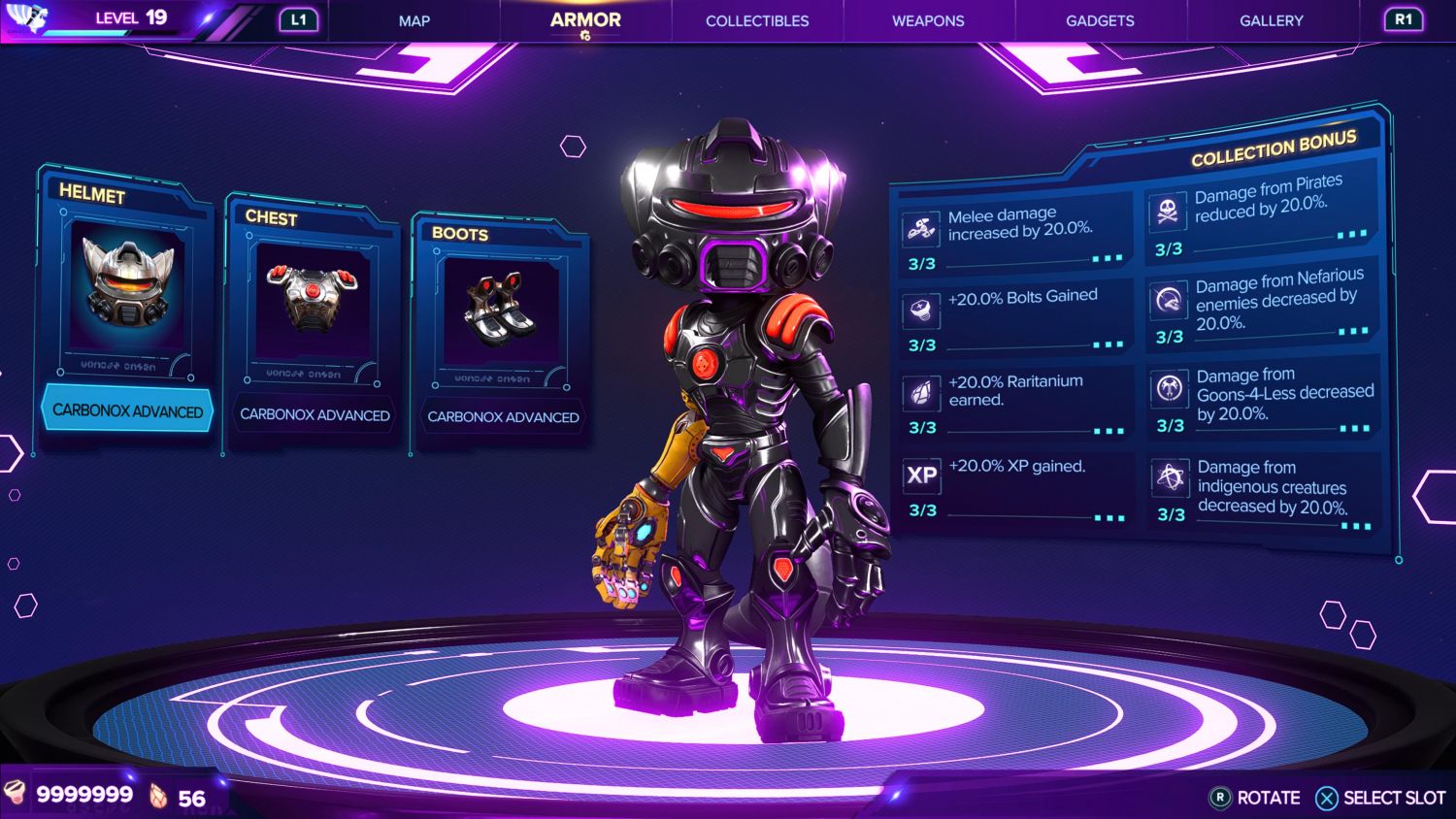 One of the more sleek-looking armour sets in the game. The Carbonox Advanced is a great way to help you earn more bolts. You will be able to get all those weapons in the game faster than usual with a good bump in overall gain.
Robot Disguise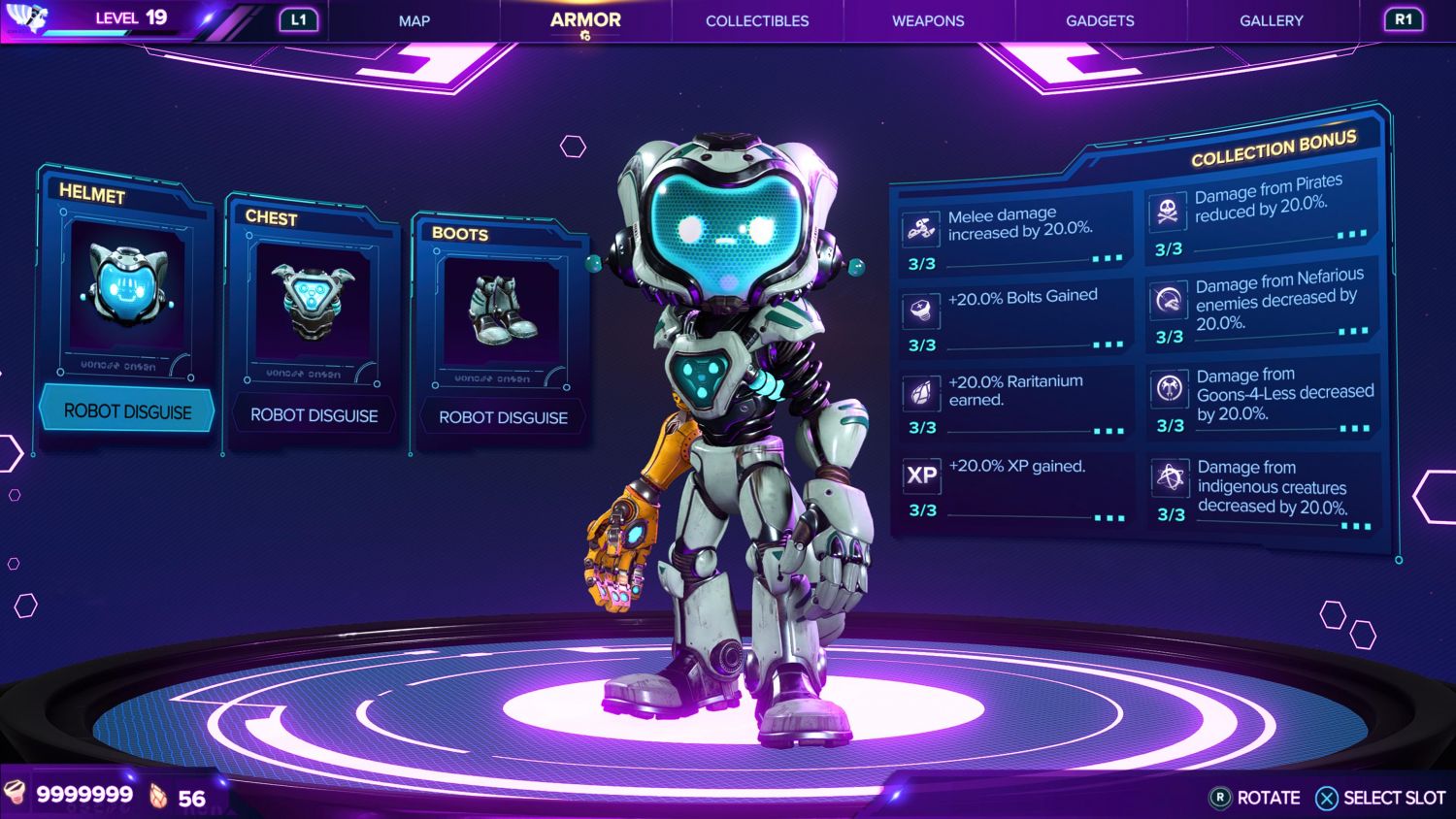 Making an appearance early in the game, the Robot Disguise helmet and the rest of the suit does exude that adorable side with the digital face. It will help decrease damage from all enemies under the Nefarious flag.
Lombax Praetorian
Looking like a certain space marine, the Lombax Praetorian armour set is great looking. Plus, your Raritarium gains will be increased just by having the armour pieces in possession.
Q-Force
Questionable looks aside, the Q-Force armour set in Ratchet & Clank: Rift Apart will help decrease any damage sustained from the Goons-4-Less.
Captain Starshield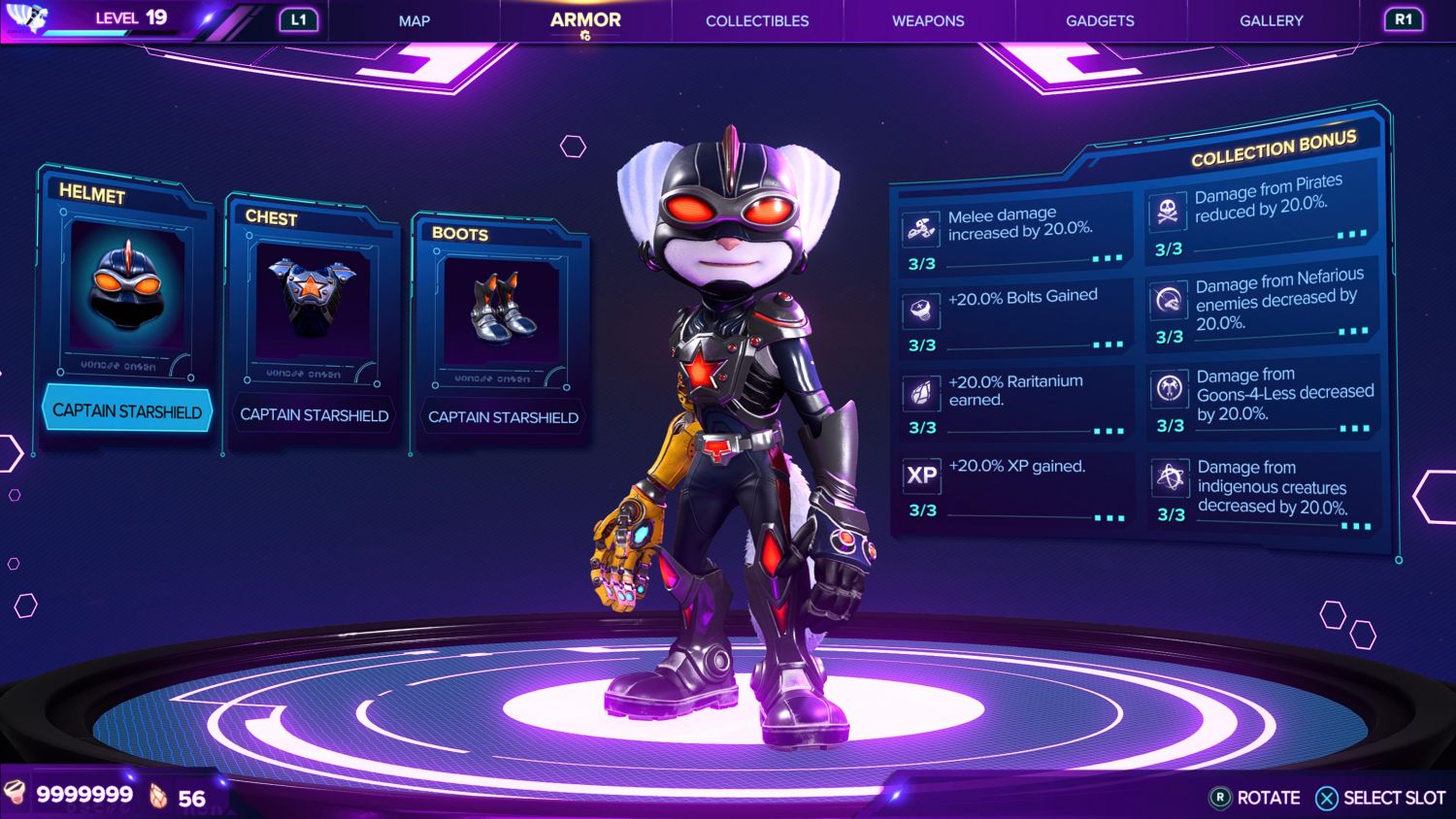 Become a spacefaring spy extraordinaire with the help of the Captain Starshield armour set. Your health will be increased in no time with the XP gain bonus here.
Wasteland Gear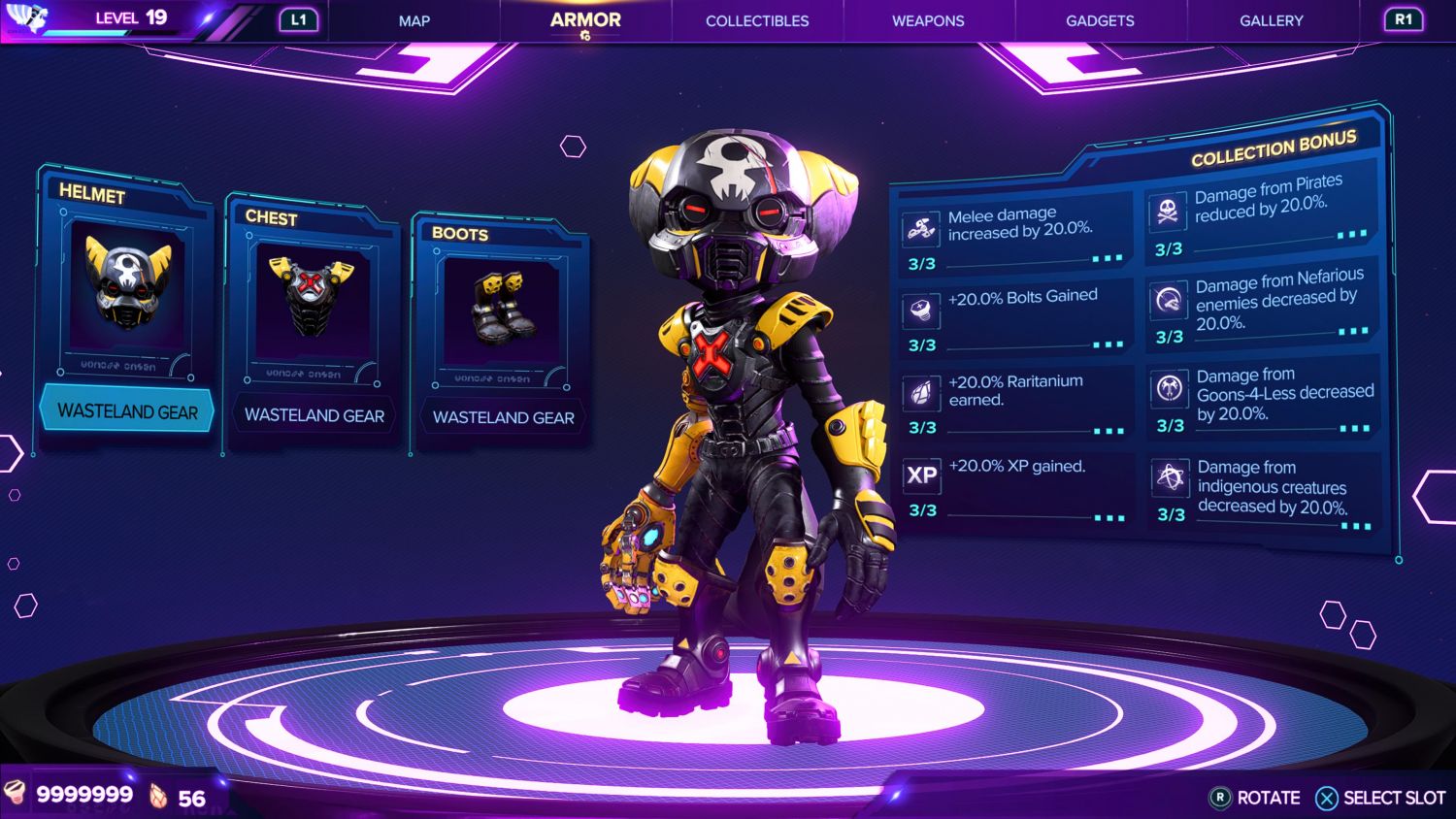 Make your heroes look like someone straight out of Mad Max. The Wasteland Gear is great for fighting off the indigenous creatures found on the different planets.
---
All eight of the armour sets you can find in Ratchet & Clank: Rift Apart are great for their passive bonuses. All you need to do is pick the look you love the most and save the world! For more help and guides for everything Ratchet & Clank: Rift Apart, be sure to check out our guide wiki for all the other information you need!

---

Drop a Facebook comment below!