Qualcomm is known for making the Snapdragon chipset that powers many smartphone models, including Xiaomi's Mi 11, ASUS ROG Phone 3, Samsung Galaxy Z Flip 3, and many more. The Snapdragon series of chipsets played an undeniable role in building the perception of smartphones as legitimate and powerful gaming devices in their own right.
Now, the American company is expanding into the field of handheld game consoles like the Nintendo Switch, which is a market that doesn't yet have a dedicated chip line. Building on Qualcomm's Snapdragon chipset for smartphones and the Snapdragon XR2 for the Oculus Quest 2, the company has developed the Snapdragon G3x Gen 1 for a handheld game console. The Snapdragon G3x Gen 1 has an eight-core processor and 6GB of RAM, and runs on Android for its operating system.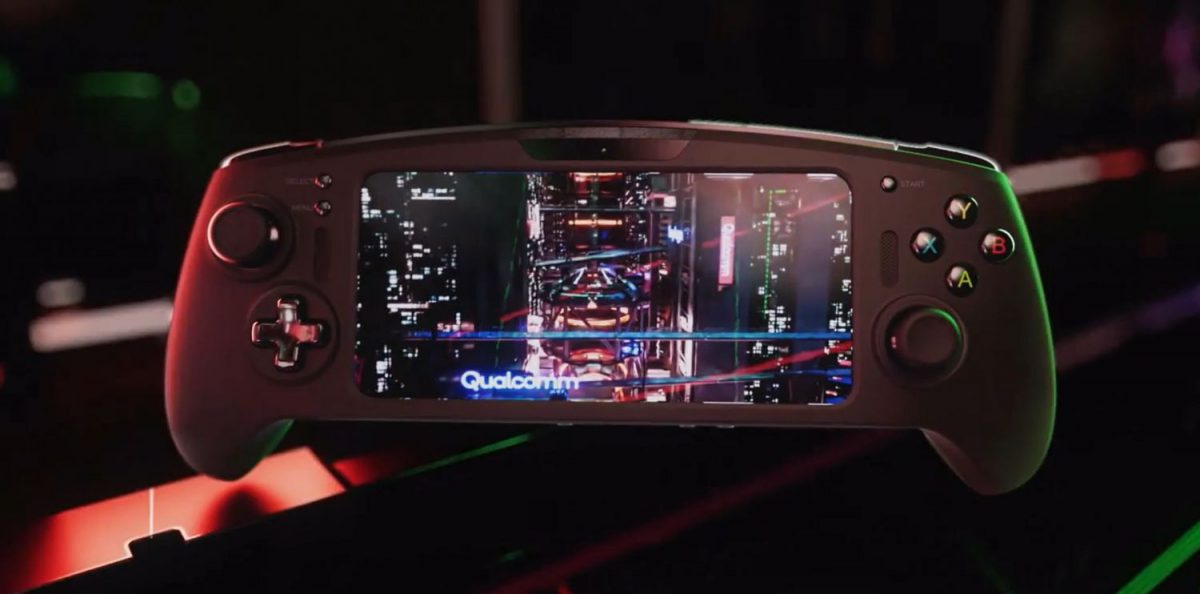 While details about the hardware that will be powered by the chipset are sparse for now, Qualcomm has teamed up with Razer and created the Snapdragon G3x Handheld Development kit. This dev kit will not be sold as a consumer device, and is meant as a platform for game developers to create games as well as to show off the capabilities of the new chip.
The dev kit features a 6.65-inch FHD+ 120Hz OLED display, haptic feedback, active cooling, and thumbsticks, buttons, and triggers that make it unmistakably a handheld gaming console. By tapping into the power of cloud gaming, which will be getting native support on the console, it allows the device to avoid the issue of having a limited library during the early days of release. Also, the built-in 1080p webcam makes the device convenient for streamers to go live on it.
Ever since the advent of the Nintendo Switch, we've seen more and more similar devices popping up. The last bastion it seems it being able to play PC games on the go. With the limited availability of the Steam Deck, Qualcomm would very much like to have a slice of that pie.
Thus, this device is building up to be a cross between a smartphone and a handheld gaming console, with a heavier emphasis on being a gaming console. However, it remains to be seen if the Snapdragon G3x Gen 1 can carve out a stable space for itself in the mobile gaming landscape, which is something that will become clearer as developers start to create games using it.