The next time anyone tells you that it's unrealistic how 10-year-old Ash Ketchum could beat so many gym leaders and the Elite Four to become the Pokémon Champion, be sure to tell them that we have a six-year-old Pokémon Champion from Singapore by the name of Simone Lim.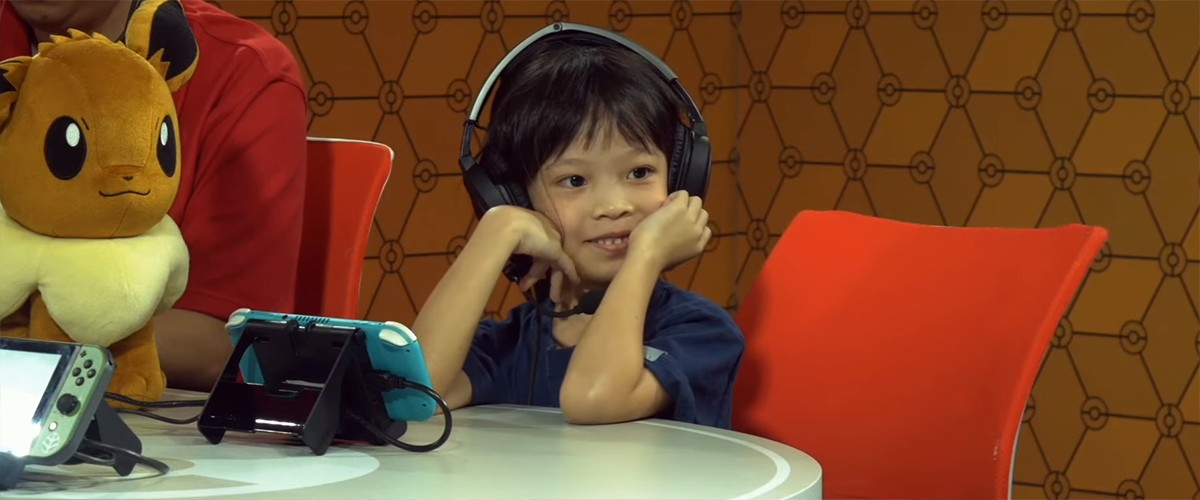 Many will remember Simone as the adorable six-year-old that beat reigning champion Justin Miranda-Radbord at the Pokémon Oceania International Championships in Melbourne.
In her final match, with only her Tyranitar remaining, Simone proved her ability to accurately read her opponent and executed a beautiful final move that won her the Championship.
All with her trust Eevee plushie by her side, of course.
To celebrate Simone's win, Komicer from Collateral Damage Studios, a Singapore-based concept art and illustration studio, has posted up an art piece featuring Simone and her Pokémon team, as well as her Eevee plushie. 
Take a look for yourself, it's adorable.
Komicer stated on the Reddit post that the final coloured design was very different from the original draft they had. As when they found that Simone's father had intentions of printing the finalised design out on t-shirts, they went and redid the whole artwork to make something more suitable for print on t-shirts.
Pokémon fans who followed the Championship will immediately recognise familiar faces aside from Simone's Tyranitar, such as Butterfree which help Simone immensely during her match against Justin with its Sleep Powder.
We can't wait to see Simone wearing a t-shirt bearing the art Collateral Damage Studios has drawn for her.