The PlayStation Experience 2017 has now concluded, with a slew of new teasers and gameplay trailers showering gamers with excitement and anticipation. On Day 2, the excitement continued with more video reels, as well as panels with some of the biggest names in gaming.
Here's a summary of what went down at the panels:
---
The Last of Us II
No, there's no new trailer for the highly-anticipated sequel, but there will be one heading to E3 2018, so mark your calendars!
The winner of "Most Anticipated Game" for the recent Game Awards, the title's panel saw Ashley Johnson (Ellie) and Troy Baker (Joel) take to the stage with a musical performance at the beginning of the talk set.
While details of the story and gameplay remains relatively sparse, progress for the game is estimated to be at 50 to 60 percent, which probably puts the release around mid- to late 2019. Players can expect plenty of dark moments in this game that takes on hatred as a central theme, with intermittent doses of hopeful and lighthearted content between scenes.
Both trailers released for The Last of Us II brought across a heavy tone of foreboding and despair, which had individuals questioning the likelihood of Joel or Ellie dying. Director-writer Neil Druckmann's answer? "No one is safe, not even (Joel and Ellie)." Welp.
The last tease of the day came in the form of a subtle reference to the newest trailer unveiled at Paris Games Week 2017. Druckmann dropped the hint that co-writer Halley Gross might've "got (ten) someone pregnant, and you'll see what that means."
Does this point to a possible connection to the beginning scenes of the video, where a knife was pressed specifically into the bare stomach of a never-before-seen character? Or is it a cleverly deployed red herring, meant to misdirect fans from the bigger picture?
Nonetheless, it definitely seems to tell a story of "the pursuit of justice, and the good, bad, and gray areas that are a part of that," as Druckmann eloquently puts it.
---
Uncharted 10th Anniversary
Yet another legendary title has reached the 10-year milestone, with a total of 41.7 million copies sold worldwide!
The Uncharted 10th Anniversary panel saw the gathering of both the original trio and newer cast, as they sat down to discuss about their respective experiences with the wildly-popular franchise. At one point, a behind-the-scenes reel of Nolan North's (Nathan Drake) and Emily Rose's (Elena Fisher) interview audition was shown, to the great delight of fans.
The near 50-minute panel was filled with cheerful laughter, great rapport between all cast members, and good-natured ribbing – "I'm not playing a game where the character Nadine beats the crap out of me again and again", North quipped to Laura Bailey, voice actress of said character.
Emotions ran high at the end of the discussion when North, Rose, and Richard McGonagle (Victor Sullivan) said their respective goodbyes to the series, which may possibly hint at the end of Nathan's legacy, and perhaps a new protagonist to take up the mantle.
There was no confirmation on whether an Uncharted 5 will ever be in the works, but it sure made for a fitting tribute to one of the best Playstation games in history.
---
Ghost of Tsushima
A first reveal at Paris Games Week 2017 had us feast upon stunningly gorgeous visuals, with samurai, horses, and feudal lords aplenty.
A brand-new open-world adventure in the world of feudal Japan, Ghost of Tsushima is a risky investment by Sucker Punch, the brains behind the famous Infamous franchise. While details about the game is still on the down-low, the studio has stated that it would be the avenue for their "own original story", a "love letter" to one of their most-liked genres – which absolutely reveals nothing, actually. No ballpark release date has been assigned, either.
Apart from the display of reference photos taken during two trips to Japan for research, there is little information, except for a possible Japanese-speaking option in-game, judging from the overwhelming response gathered from the masses upon being asked if they'd be interested in playing the title with Japanese dialogue.
Of course, that'd be a yes from me as well.
---
Dreams
Information, galore!
After a long hiatus from the game scene, Media Molecule is back with details about Dreams – and a lot is in store.
The creation-focused title features three intertwined stories, and follows the journey of a man called Art, who made a debut in the trailer unveiled during The Game Awards 2017, as well as the characters within his, well, dreams.
Francis and Foxy are two such entities, and each possesses different abilities; where Francis yields a hammer, Foxy uses ranged attacks.
Those who relish creative freedom will be glad to know that there's plenty of that to go around. Players are able to create anything using the in-game tools in a no-holds-barred system, including playable levels, music videos, and animated films.
Between that, racking up experience points, and collaborating with people of similar identities, Dreams is designed with both the casual player and the resident creator in mind – one can decide to finish up the "half-finished dreams" (read: the tutorial), or import objects and ideas from other levels to remodel them as deemed fit.
While you're at it, why not also grab some friends along, and embark on a creative endeavour in the cooperative local multiplayer feature?
Creativity knows no bounds in this game title, slated for release in 2018, with a beta debut and VR support to boot.
---
Accounting+
With the iconic voice of Justin Roiland (Rick and Morty), one can definitely expect a hell lot more of craziness and insanity from Accounting+ in VR, slated for release on December 19.
Following its VR trailer announcement during The Game Awards 2017, more details of the game was revealed during the panel session. Noted by Roiland to be "more bloated" with "more replayability" than its original PC counterpart, it brings the player and two other colleagues into the different VR software that were entered inadvertently while on the hunt for the accounting software.
Played on the DualShock 4 (square and circle for rotation), the game has a secret unlockable "zoo level", with another two to be unlocked as well. Time to put those intelligent wits into action and gain the bragging rights.
Lastly, the best for the last – the game is now available on North American Playstation Stores with a pre-order 15% off, so don't miss out!
---
There you have it, yet another edition of PlayStation Experience to cap off 2017, definitely one of the best years in gaming. 2018, here we come!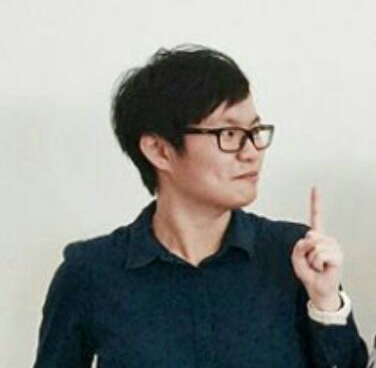 Si Jia is a casual geek at heart – or as casual as someone with Sephiroth's theme on her Spotify playlist can get. A fan of movies, games, and Japanese culture, Si Jia's greatest weakness is the Steam Summer Sale. Or any Steam sale, really.
---

Drop a Facebook comment below!
---