Fancy a little analogue gaming? Want to move stormtroopers on the tabletop? Command your own platoon of tanks? Or reconfigure your ships before your opponent drops the last cube? On 5th May 2018, Saturday 11.00-7.30pm at Bukit Batok Community Club, the organisers behind Singapore Open Gaming are bringing you a new and annual tabletop gaming event, West End Gamers!
Participants to this free event can expect a whole host of tabletop games from beginner-friendly games perfect for folks new to tabletop gaming, to heavyweight games, to roleplaying games and miniatures wargaming involving beautifully painted miniatures and gorgeous terrain.
First up, West End Gamers are holding their first ever Quantum Tournament with up to 24 players. Players will play this award-winning game over Swiss rounds before the top 4 will have a final match. The winner walks away with a copy of one of the hottest game of recency, Rising Sun!
A library of popular board games will be available for loan such as Splendor, Pandemic, Codenames, Lanterns, Saboteur, Citadels, Ticket to Ride, Iliad, Carcassonne the list goes on!
If you ever fancied pretending to be someone else wielding a sword against fantastic creatures in a fantasy world, there will be two tables of role-playing goodness going on, spaces are limited so reserve your slot here soon!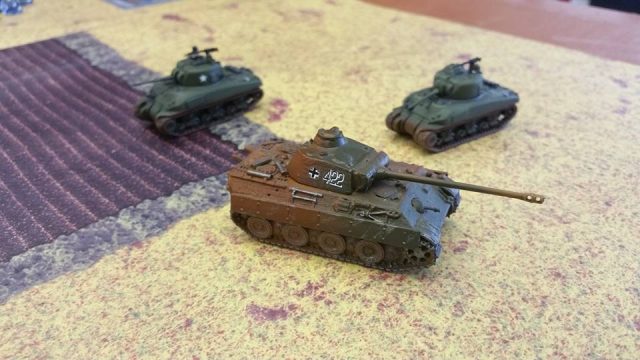 And not forgetting the gamers who love historical miniatures tabletop wargaming, there will be TANKS the WWII game (Think World of Tanks on the tabletop) and Team Yankee, an alternate history where the Cold War of the 80s lead to open war!
For those with a more science fictional bend, Infinity beckons with its beautiful minis and amazing sci-fi terrain in frantic close-quarters firefights.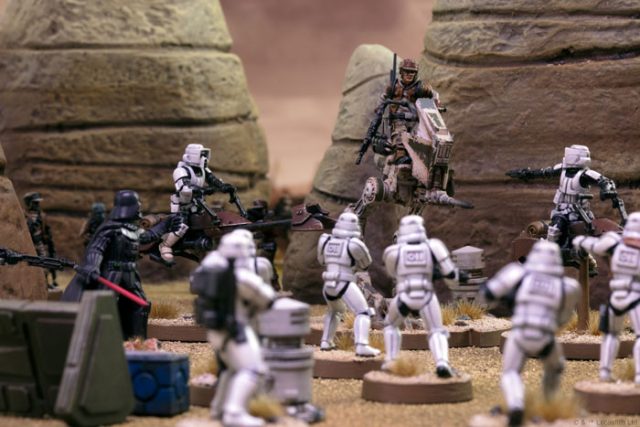 For Star Wars gaming fans, the latest Star Wars tabletop game, Star Wars Legion will be demo-ed as well! Watch as Darth Vader leads his stormtroopers against the Rebel scum on the tabletop!
And if the beautifully painted miniatures caught your attention, the good people at Kolectiv will be doing a painting demo and showcasing some of their beautiful work and hopefully convince more gamers to give painting a go!
As always there will be a free play area for gamers who want to table their own game and hang out with fellow gamers for a day of tabletop fun.
Last but not least there will be a lucky draw with prizes totalling more than $1000, with over two dozen prizes to be given out! Be sure to sign up via the event link to qualify!
So come join the West End Gamers this coming Saturday, 5th May, play games, make new friends and have a good time!
West End Gamers 2018
5th May 2018
11.00-7.30pm
Bukit Batok Community Club
Koi Hin runs Singapore Open Gaming and has been an avid gamer since
the first Atari 2600. He spent his formative years playing RPGs and
wargaming, and reading a lot of science fiction and fantasy.
---

Drop a Facebook comment below!