With more than 400 outlets in Japan and Asia, Pepper Lunch has been a place where everyone can enjoy a good meal at an affordable price.
To the uninitiated, the popular Japanese DIY fast service concept restaurant specializes in sizzling hotplates such as steaks, pasta, curry rice and their signature pepper rice.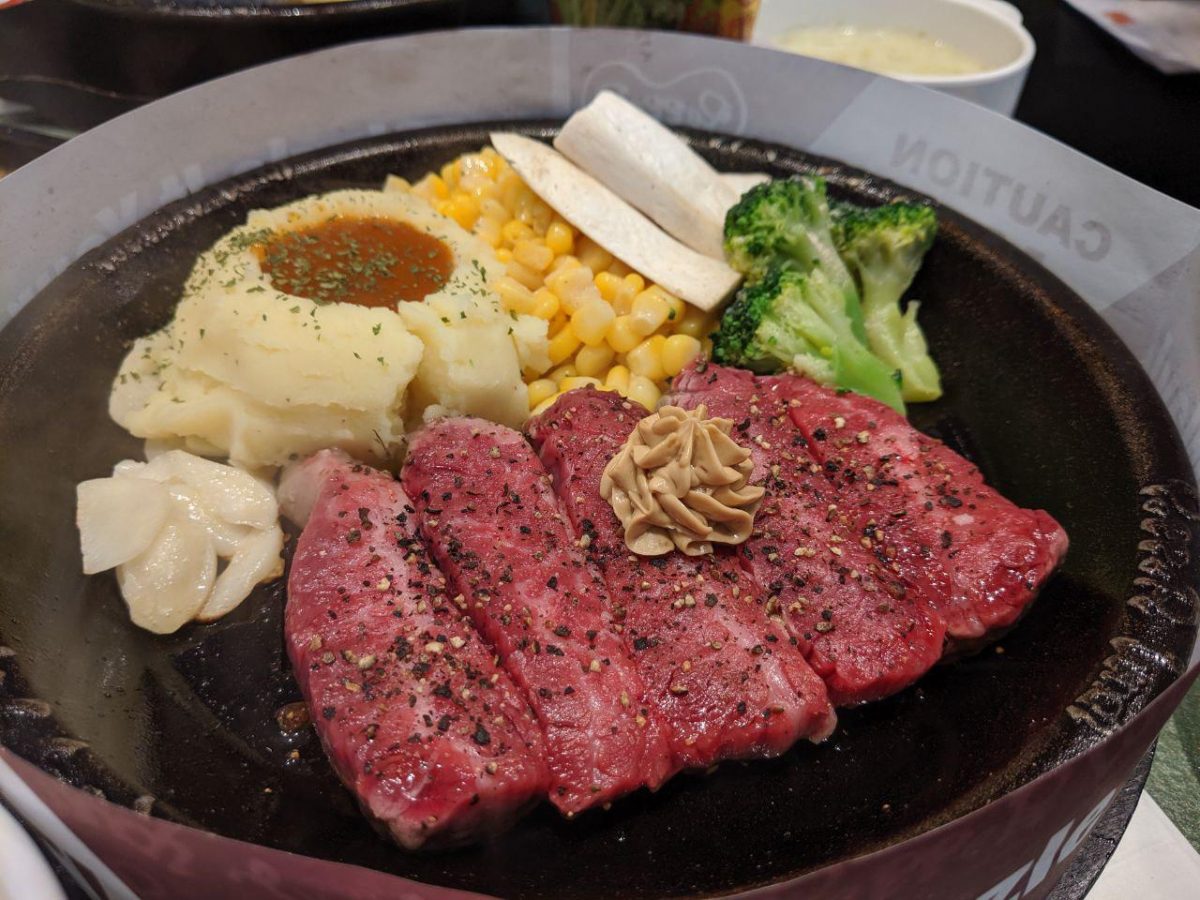 Speaking of affordable, diners can now enjoy premium steaks without leaving a hole in their wallet. That's right! We are talking about Pepper Lunch's new limited time only – Washugyu Wagyu Flank Steak!
This will be the first time that the Washugyu Wagyu Steak is available in Singapore. Washugyu is a crossbreed of Japanese Tajima Wagyu and American Black Angus, and while a number of breeders have tried to crossbreed Wagyu with Black Angus, only the company Japan Premium Beef has trademarked the name Washugyu.
This delectable breed of bovine has been raised with dedicated attention and care, under the strictest of standards from Japan to produce this top-quality beef. Well-marbled, flavorful and succulent, diners should definitely not miss out on the quality, great value steak at Pepper Lunch.
Pepper Lunch serves you right away once you've placed your order.
Served in a sizzling teppan (Japanese hot pot), it sears the steak at 260-degree celsius heat, sealing the beef juices in for optimal succulent-ness (yes we made that word up). But you get the drift.
While it might come as a surprise, Pepper Lunch gives you your lunch cooked halfway – don't fret though, this is all part of the dining experience. Diners get to play chef as you stir and mix the freshly-prepared meat and ingredients to their personal dining preferences. You get to decide how done you wish your slices of wagyu beef should be, as well as which sauce to use to flavour the wagyu beef.
When the cooking is done, the hot teppan plate continues to keep the whole dish warm so you can enjoy every warm bite throughout your meal.
Right off the bat, you're presented with 2 options of Wagyu portions – 180g and 230g – priced at S$19.90 and S$23.90 respectively. Either way, its plenty of steak for both kids and adults. For those feeling a little more peckish, we recommend going for the bigger portion but we assure you, the 180g is still going to be very filling.
The wagyu beef presented is rich red meat lined with fine, delicate marbling. A nice dollop of Pepper Lunch's proprietary original blend butter is served atop the beef and it is recommended for diners to quickly slather the butter and flip the meat over to prevent overcooking.
The bottom of the steak slices gets a nice sear that leaves a caramelized crust. Once the sizzles stop, you end up with steak at medium to medium-well doneness.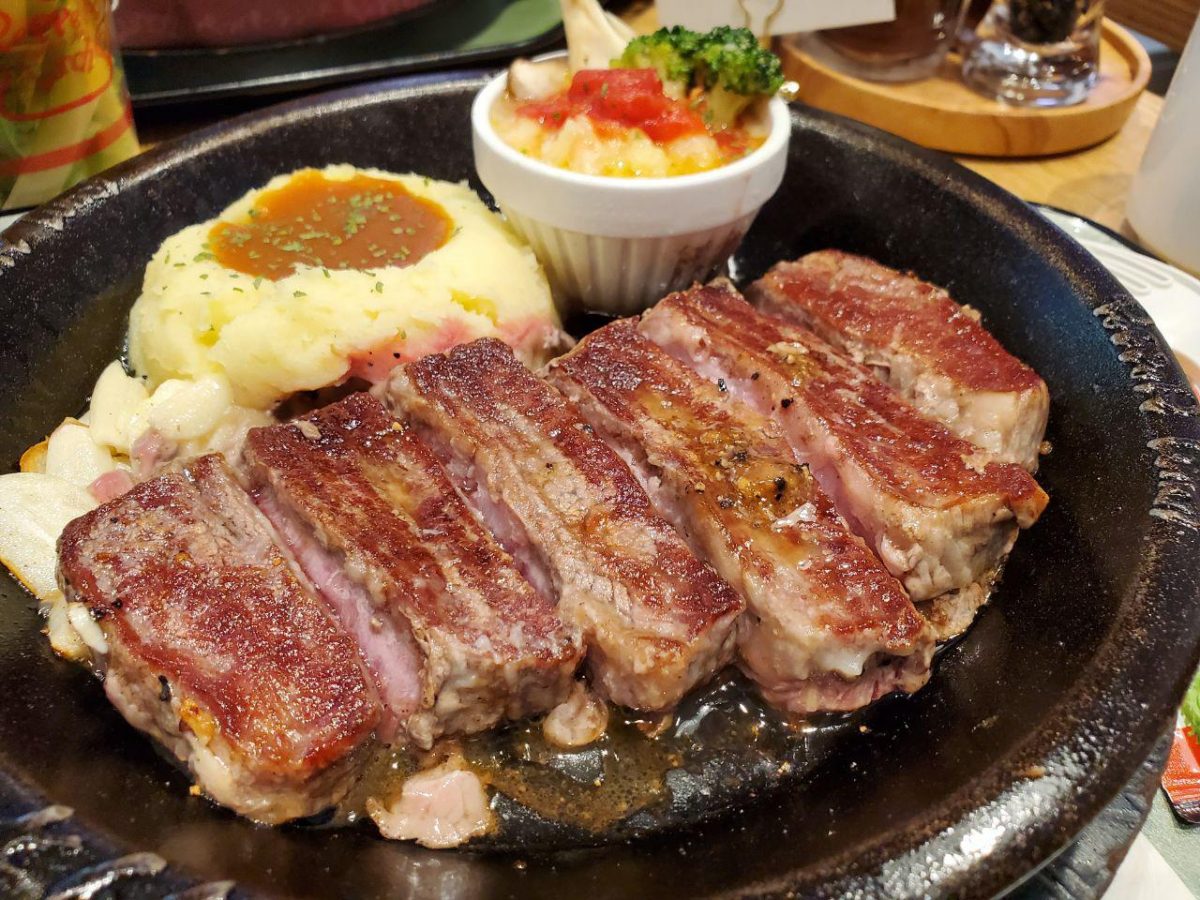 Of course, Pepper Lunch highly recommends that all meats must be completely cooked before consuming. However, we felt well-done wagyu beef was simply not something we want to subject both the wagyu beef slices and our mouths to. That said, you can also request for your pan to be reheated if your meat is not cooked through.
Our steak had a buttery and fatty flavour, yet still has a juicy, succulent bounce to it. – leading us to believe that the sizzling temperature from the hot teppan managed to cook the steak evenly without losing too much moisture. Truly commendable!
Accompanying the steak is a bowl of Japanese short-grain rice, in which we helped ourselves to a generous pour of Pepper Lunch's Garlic Soy Sauce for added flavour.
Add a slice of steak in there with the rice and you've been umami-bombed into fields of fresh green pastures, with happy herds of cows mooing in the yonder.
That's not all, the dish will also come with creamy mashed potatoes with a generous scoop of gravy, as well as a side-dish of your choice. You can choose between three dishes, namely the Corn & Broccoli, King Oyster Mushroom & Corn, and Cheesy Prawn & Broccoli Casserole.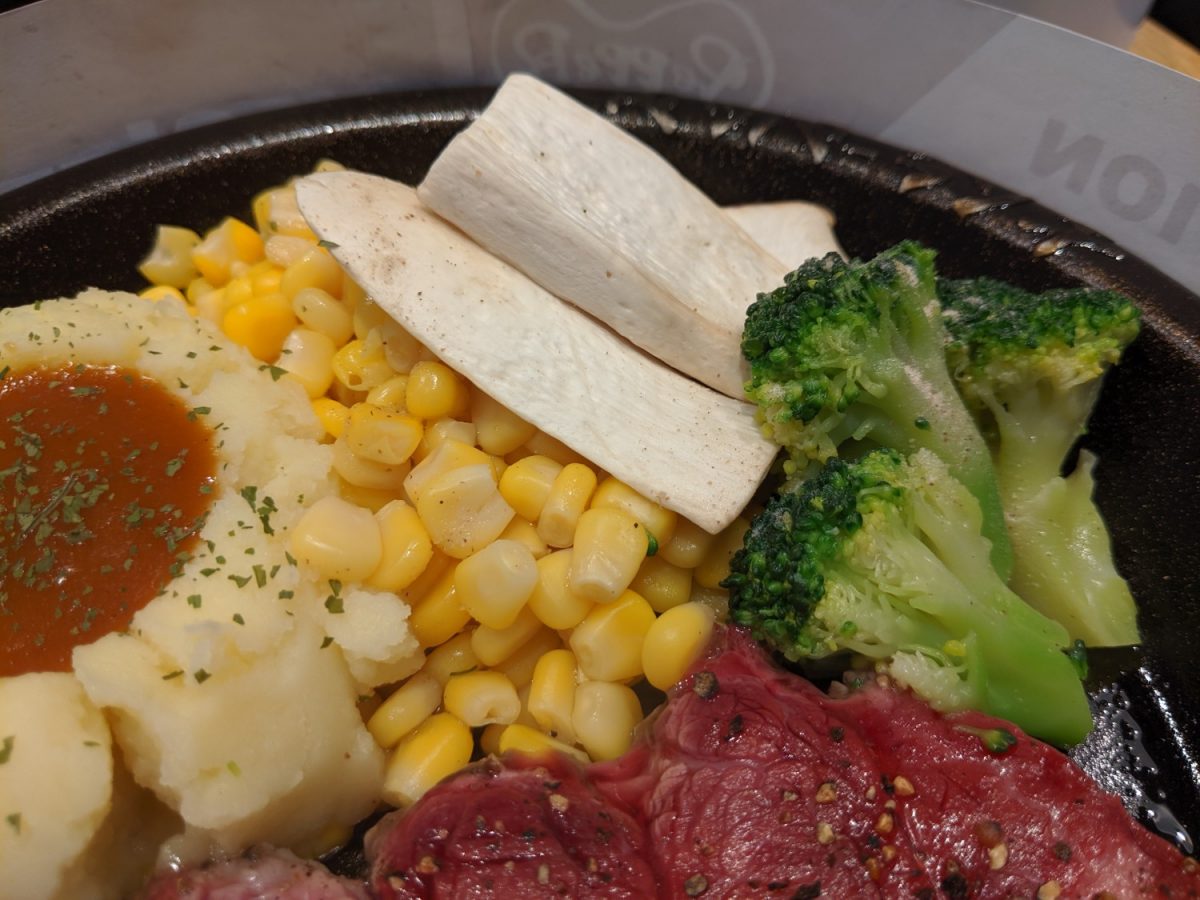 And if you top-up an additional $3.80, you can have a set meal which includes a regular-sized drink and a choice of either a shake salad, seasonal soup, or miso soup.
But hold on, there's more!
For an additional $0.80, you can trade-in your side dish for Pepper Lunch's Chocolate Tiramisu Soft Serve (S$3.80)
After all, what better way is there to round up your satisfying meal than with a sweet dessert?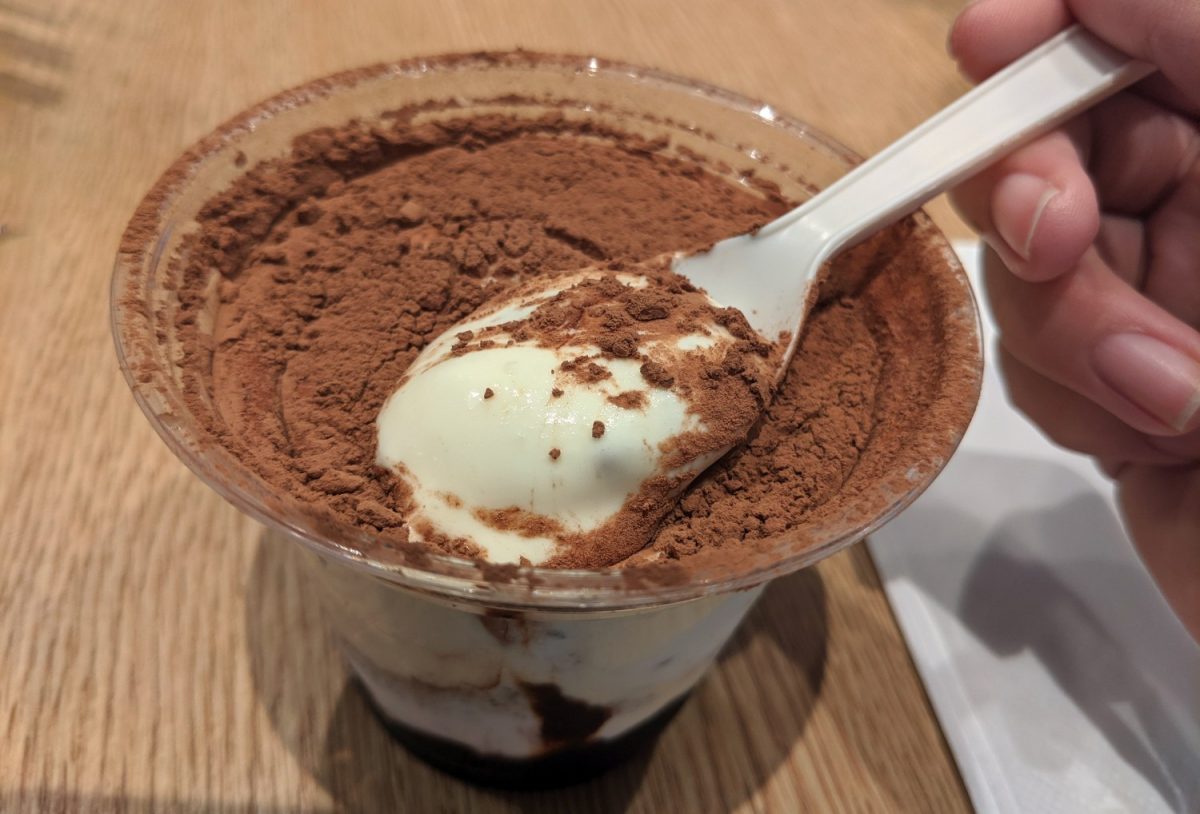 Indulge in the smooth and pillowy mascarpone cheese foam that is topped with cocoa powder. Dig in and you will find chunks of coffee cookie crumble which provides a nice crunch and texture when paired with the sweet vanilla soft serve.
The Washugyu Wagyu Flank Steak is available from 24th September to 13th November. Yes, it will only be available for three short weeks so be sure to check it out if you can.
Meanwhile, dessert lovers can enjoy that limited-edition Tiramisu Soft Serve from now till 13th November.
So get your knife and forks ready and steak your claim at a Pepper Lunch outlet near you!
---

Drop a Facebook comment below!