In your face.
The presence of consumer drones in our skies is nothing new, but now we have some precision features to add to the mix.
Parrot, one of the world's leaders in unmanned aerial vehicles, has launched four drones in the market, each serving a unique consumer base. In a couple of test flights during the launch event, the drones were responsive and offered great maneuverability.
The incentive to being a pilot though, are the new FPV or first-person view controls that allows pilots to "see" the drone via the on board camera, through a pair of cockpit glasses.
---
Parrot Disco – Fixed Wing Piloting Made Easy
Price: S$2,399
The Disco is Parrot's first fixed-wing drone. Made from a carbon enforced Expanded Polypropylene (EPP) frame, the lightweight drone can reach 45 minutes of flight time, and hit speeds of up to 80km/h. The front camera can also record full high definition video, making it one of the few drones that can stay up in the air for longer periods of time.
It comes with an autopilot feature, and flight parameters are powered by the Parrot CHUCK Control Hub and Universal Computer Kit), an on board computer that runs real-time algorithms, with data captured by the on board sensors, including a Pitot Tube, altimeter, gyroscope and ultrasound sensor.
---
Parrot Bebop 2 FPV – The All-In-One Leisure Drone
Price: S$1,399
The Bebop 2 is an mid-level drone perfect for enthusiasts looking to capture quality photos from the skies. Weighing a mere 500g, it offers 25 minutes of flight time, and a 14MP front-facing fish-eye lens camera.
Its frame is made from a glass fibre reinforced PA12 chassis, to ensure maximum resistance to shock, and relies on four three-blade propellers for manoeuvrability. Capable of reaching speeds of up to 60km/hr, the drone comes with safety features, such as an emergency engine cut-off and pre-programmed flight parameters. It can be operated using the FreeFlight Pro mobile app, or the Parrot Skycontroller remote control.
---
Parrot Minidrones – Swing
Price: S$269
You know what it looks like, but the X-Wing monicker has been taken. Instead, this real life drone with a X-shaped chassis has the ability to take-off vertically, and switch to forward flight mode in mid-air. The usual four propeller configuration is also used here, but it only weighs an amazing 73g,
Capable of speeds of up to 30km/hr, it comes with a 3-axis accelerometer and a 3-axis Gyroscope, to measure movement or inclination of the Swing, and adjusts its position accordingly.
An autopilot system keeps the Parrot Swing at a constant altitude, without the need for constant monitoring. In quadcopter mode, the camera compares an image on the ground every 16 milliseconds, to determine the speed of the minidrone. The camera also enables pilots to take images and store them on the 1GB Flash memory.
---
Parrot Minidrone – Mambo
Price: S$229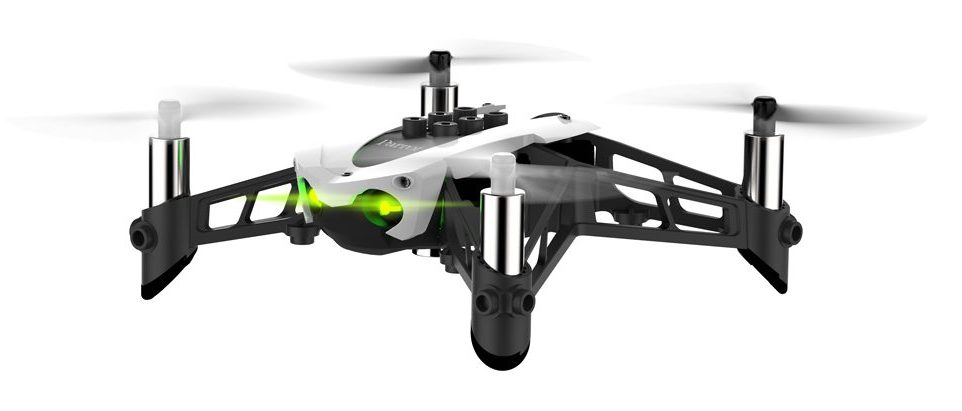 The Mambo can be the terror of the skies, as it comes with an on-board cannon that fires projectiles, as well a grabbing arm that can carry messages or items of up to 4g.
The drone also comes with a throw and take-off feature, which detects itself being tossed in the air and automatically starts its engines to stay afloat.
A built-in 3-axis accelerometer and a 3-axis gyroscope measures the Mambo's movements, and adjusts its position using the autopilot system. A vertical camera compares an image of the ground to the previous one every 16 milliseconds, to determine the speed of the Mambo. And on board camera stores photos in the 1GB Flash memory.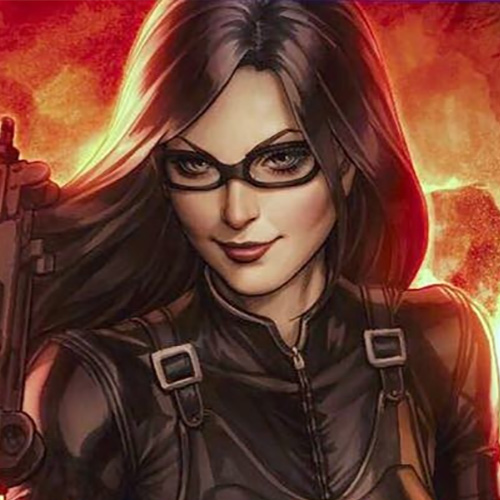 Passion and love mean little to the Baroness. No man can ever be her master. Where there's terror to be sown and coin earned, that's where she will be with guns akimbo.
---

Drop a Facebook comment below!
---