The content drought that has plagued Blizzard's team-based hero shooter Overwatch will soon be over, as the company looks to shake up its release plans for Overwatch 2. Kicking things off is a closed beta for the game, which is due to arrive on PC in late April.
While the sequel, which was first announced in 2019, was hyped up for introducing player-versus-enemy (PvE) elements alongside the player-versus-player (PvP) mode, the beta is set to feature only PvP gameplay. The change in strategy, Overwatch game director Aaron Keller explained in an update video, was to get new PvP content into the players' hands sooner, while the team continues to work on single-player and co-op content.
This closed beta will include a larger group of testers who we will ask to provide gameplay feedback," Keller said. "Our goal for this phase is to test our new features, content, and systems before we shift to stress-testing the servers with a wider player base in future Beta tests."
A new alpha test for Blizzard employees, Overwatch League pros, and a few select group starts today. Interested parties can sign up to take part in the beta on the game's website, and leave their feedback after playing through it. Here's a rundown of what fans can expect:
Reduced team size from 6v6 to 5v5
Four new maps: Circuit Royal (Escort map), Midtown (Hybrid map), New Queen Street (new Push map), Colosseo (new Push map)
New ping system
New Damage hero: Sojourn
Hero reworks to Bastion, Doomfist, Orisa and Sombra
Keller described Overwatch 2′s first PvP beta as "the most significant release we've had since our launch." Indeed, updates to the original Overwatch have been sparse following the announcement of its sequel, with just one new hero, Echo, and two deathmatch maps, Kanezaka and Malevento, serving as new additions to the list. Barring Cassidy's mini-comic series and Reaper's short story, there isn't much going on with the lore side of things as well. Instead, players have been sustaining themselves on in-game challenges, seasonal events, and Experimental Mode patches.
It's also currently unclear how Blizzard plans to separately roll out the PvP and PvE elements of Overwatch 2, but the update is certainly a step in the right direction. Its announcement trailer teased some pretty promising offerings, such as Hero and Story Missions, lore development, and character customisation, so it's nice to finally see that things are moving forward—even if PvE isn't the focus for this round.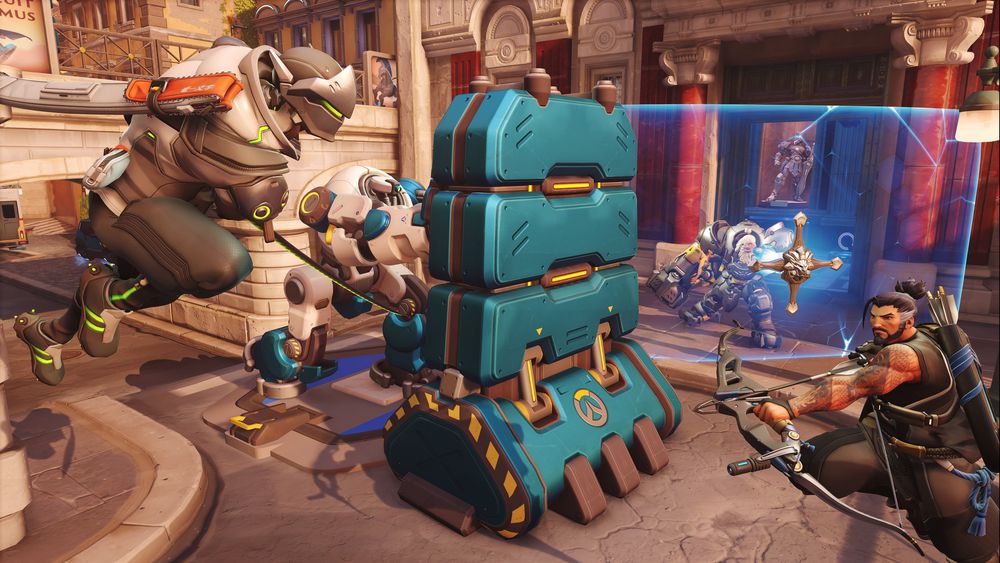 The embattled Activision-Blizzard is also not in the best of places, as it continues to wrestle with multiple lawsuits, federal investigations, and calls for CEO Bobby Kotick to resign over allegations of sexual harassment and abuse. These issues, alongside Activision-Blizzard's poor handling of the accusations, have resulted in sponsors distancing themselves from the company and the Overwatch League in recent months. Now that Microsoft is working on an acquisition deal with the publisher, there's hope that things might get better in due time.
Overwatch 2 is expected to launch sometime in 2023.
---

Drop a Facebook comment below!