Amazon founder Jeff Bezos has returned to Earth from his out-of-the-world (literally) space venture, but not everyone is happy about the outcome. Before the world's richest man was set to blast into space, more than 200,000 people signed petitions calling to stop him from coming back, which unfortunately, didn't happen.
One, titled "Do not allow Jeff Bezos to return to Earth" on Change.org, sees around 181,000 signatures and counting, with a description that reads, "Billionaires should not exist…on earth, or in space, but should they decide the latter, they should stay there." Headlined in a similar way, the "Petition To Not Allow Jeff Bezos Re-Entry To Earth" post is likewise hosted on the same platform, and has accumulated more than 22,000 signatures to date.
The hostility towards Bezos isn't new, and comes as the public is becoming increasingly disgruntled with the privilege of the rich. Notorious for underpaying his factory workers and making them work in appalling conditions, the founder of space-exploration firm Blue Origin has also pumped in huge amounts of money into space tech, including US$5.5 million for this four-minute weightless experience.
This adds on to existing criticism for what's termed the "billionaire space race", which is largely seen as joy rides for the super-wealthy, instead of having these funds channelled towards societal benefits such as increasing employee wages and fighting climate change.
While Bezos pledges his commitment to an environmental vision, his tone-deaf comment of moving all Earth pollutants to space has drawn ridicule and criticism from the masses. "We need to take all heavy industry, all polluting industry and move it into space, and keep Earth as this beautiful gem of a planet that it is," the man told MSNBC News. Yeah, that's not how it works.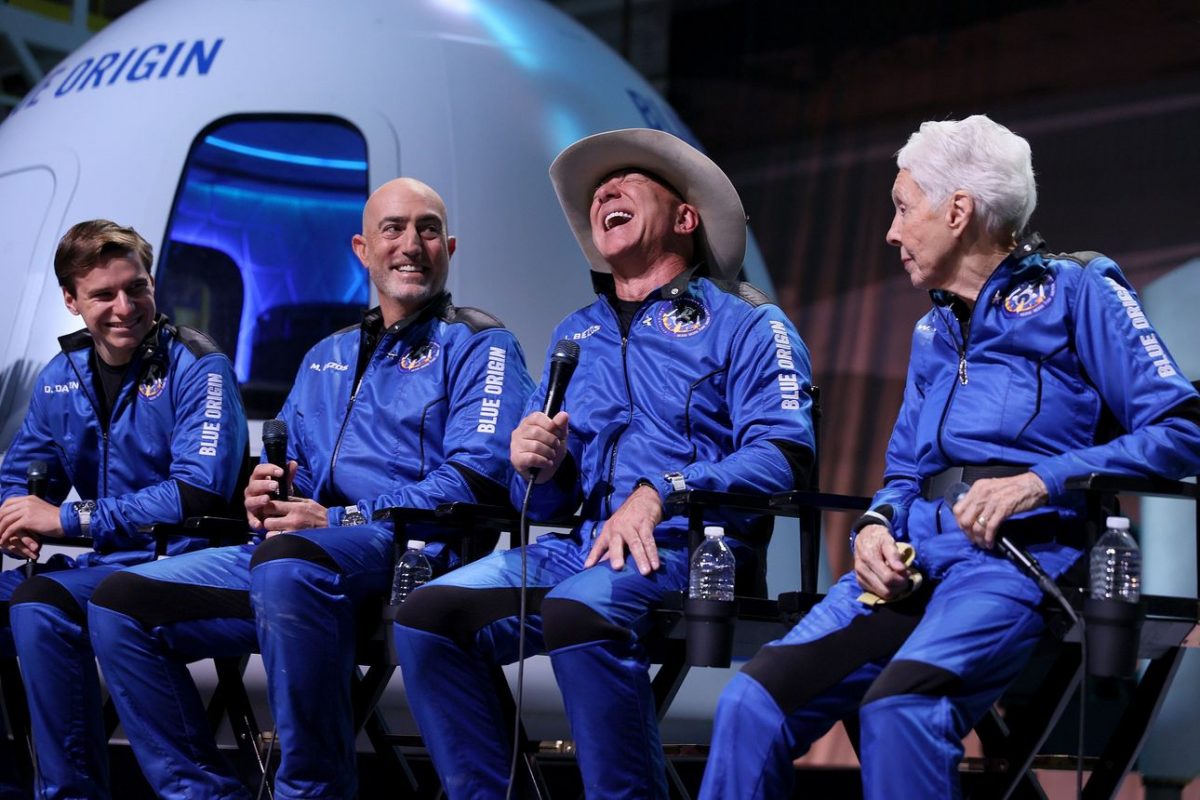 Bezos took off in the New Shepard rocket ship on Tuesday with his brother, an 82-year-old pioneer of the space race, and an 18-year-old student on board. The four-man crew landed in the West Texas desert upon descend after hitting a maximum altitude of around 107km.