Following Google's release of Android 11, we can definitely expect to see plenty of custom Android-based operating systems and skins launched for the Android 11. One such OS that just got announced is Oppo's new ColorOS 11 which comes with a number of updates and new features to enhance the user experience on Oppo devices such as the Find X2 Pro and Reno4 Pro.
---
Greater Customisation Options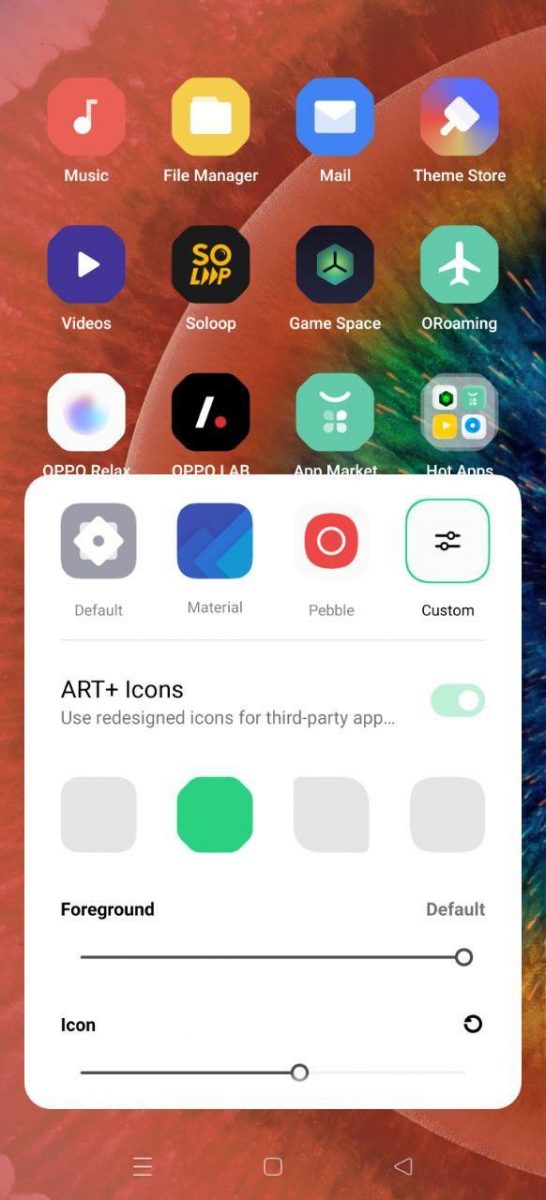 With ColorOS 11, users will have more options to customise the user interface of their Oppo smartphones. This includes features such as the screen layout, icon styles, and colour schemes. Users will be able to easily bring up the personalisation settings option by pinching the Home screen with two fingers.
Adding on to the styles offered in ColorOS 7, ColorOS 11 will be offering its users the option customise their own Always-on Displays by tapping or dragging their finger around the canvas. The phone will also come with a customisable Dark Mode that offers three levels of contrast, and the ability for users to set the start and off time for the phone's Dark Mode.
Visuals aren't the only features you can customise on the ColorOS 11 as users will also be able to customise their own ringtones through an easy-to-use slide panel that lets them adjust the musical tones and rhythms to their fancy. Users can even create their own preferred white noise to study or relax too with Oppo Relax.
---
3-Finger Translate
Users will now have easier access to translations when travelling or conversing with someone speaking a different language with the 3-Finger Translate feature. It helps to translate text in apps, web pages and images into the user's preferred language. This way, you can easily decipher a menu or sign to decide what you should order or which direction you should go.
Users can easily activate the 3-Finger Translate using, well, three fingers to take a partial screenshot of their screen or using the Smart Sidebar on their Oppo phones.
---
Gamer Mode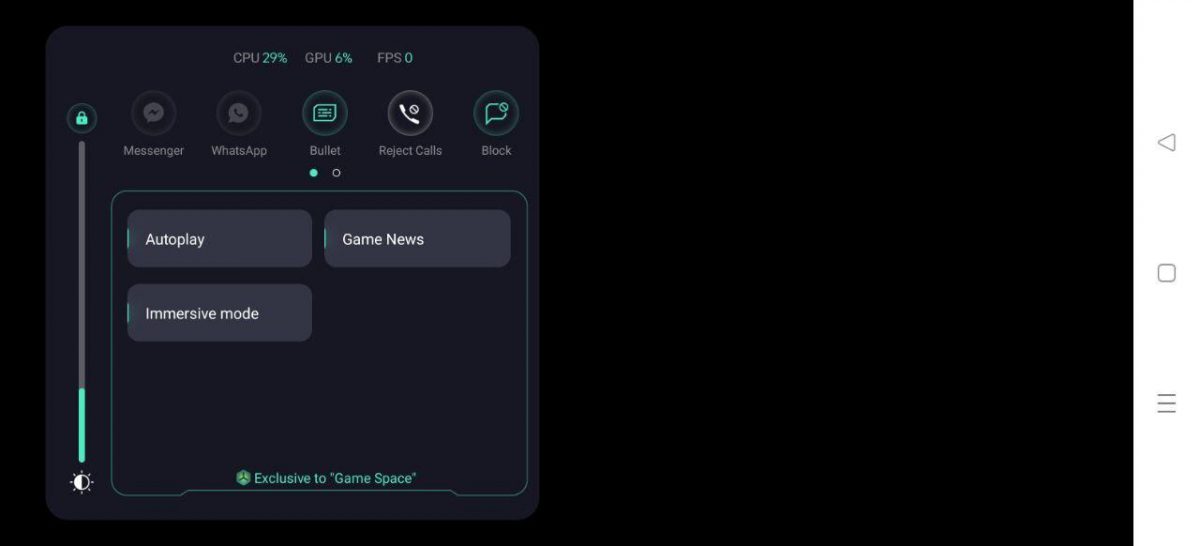 With mobile gaming on the rise, it was only a matter of time before Oppo introduced features geared towards mobile gamers. And they have finally done so with the Gamer Mode on the ColorOS 11 which helps users block calls, social media notifications, and limit gestures that could interrupt your gaming experience. After all, no one wants to be engaged in a fierce duel with your opponents only to lose because of an untimely social media notification or phone call.
---
Hyper Boost 3.0
ColorOS 11 will come with the third iteration of Hyper Boost which is designed to help improve the performance of your phone while balancing battery consumption, this way users can game to their heart's content without needing to worry about running out of battery too quickly. The new Hyper Boost 3.0 will come with a number of improvements, such as in the tackling of overheating and battery drain issues.
---
Optimised Battery Assistance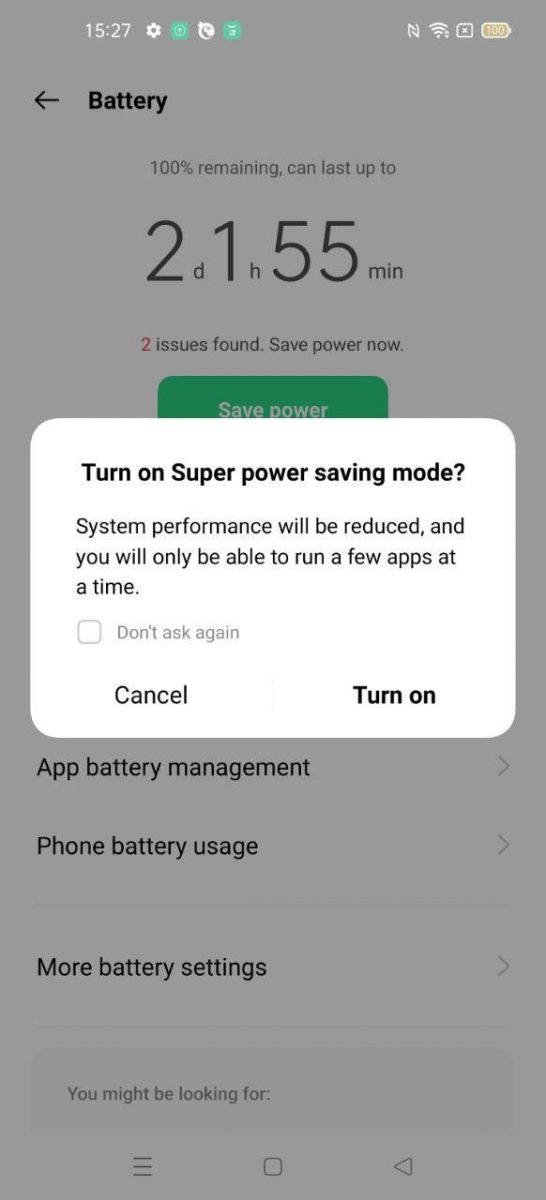 ColorOS 11 comes with a Super Power Saving Mode that helps to extend your phone's battery life at extremely low battery levels. With Super Power Saving Mode, only a maximum of six apps can be displayed on the phone's Home Screen. With this, your phone will be able to last for more than an hour to ensure you are able to stay connected through Whatsapp messaging with less than 10% of battery left.
What's more, ColorOS 11 will come with a Battery Guard that will help alleviate users' worry about damaging their phone's battery health through prolonged charging. After learning about its user's charging habits, Battery Guard will be able to adjust its settings to fit. For example, it will be able to stop the phone from charging once it hits 80% battery at night, while ensuring that the phone is charged up to 100% by the time the user gets up.
---
Smoother Device Control
The ColorOS 11 offers its users a quick menu where they can easily switch between and control the various smart home devices in their house such as their smart fans, smart televisions or smart alarms with just a quick tap of a button.
Multitasking on Oppo phones will also be much easier with the help of FlexDrop which helps to keep apps as mini windows to let users see what's going on in different apps at once.
---
Video and Camera Updates
With ColorOS 11, Ultra Steady Video Shooting will be made available to third-party apps to enable better integration with the phone's camera. This way, users will be able to enjoy ultra steady videos even when shooting on third-party apps.
Aside from Ultra Steady Video Shooting, users will also be able to use an Ultra Wide-Angle Lens on third-party apps, allowing them to see a wider angle of view to include more objects into their shot.
---
Oppo's new ColorOS 11 will be rolling out in batches starting from now for phones such as the Oppo Find X2 and Find X2 Pro, till the second quarter of 2021 for phones such as the Oppo Reno series.
---

Drop a Facebook comment below!