Cats and Naruto enthusiasts, rejoice! The beloved cast of Naruto has turned into a lovable set of cats in the newly released Naruto Cats of Konoha Village chibi figure set by MegaHouse. Though the series has long ended, numerous collaborations have served to continuously keep the Ninja dream alive in fans of the series, with this new tie-up perhaps being the cutest we have seen thus far.
Fans can now continue to show their love for the iconic anime with these adorable Naruto Cats of Konoha Village collection.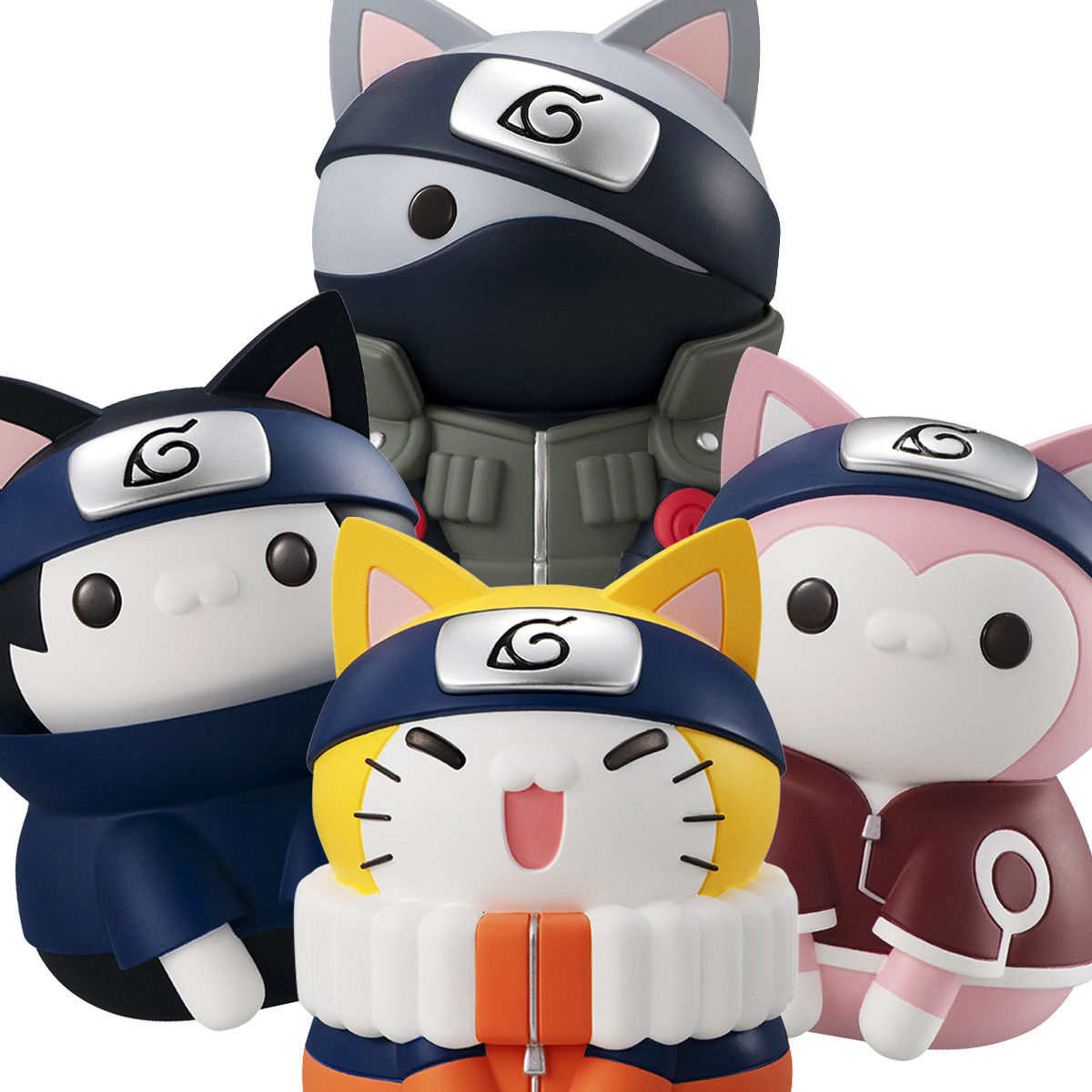 Originally, Bandai released 8 of these mini felines, each standing only at 3cm tall.
Now, Naruto and the other members of Team 7, Sasuke and Sakura, along with their mentor Kakashi, have received a slight upsize, growing from 3cm to 10cm. These chibi Nyaruto cat figures are simply purr-fect for displaying on your desk or accompanying you out.
Despite being a long running series, the Will of Fire continues to burn as fans fondly relieve the adventures of the hot-blooded Naruto and his rival Sasuke, along with the ever-knowledgeable Sakura and their cool sensei Kakashi. We are paw-sitive that fans will be rushing to get their hands (ehem, paws) on their very own set.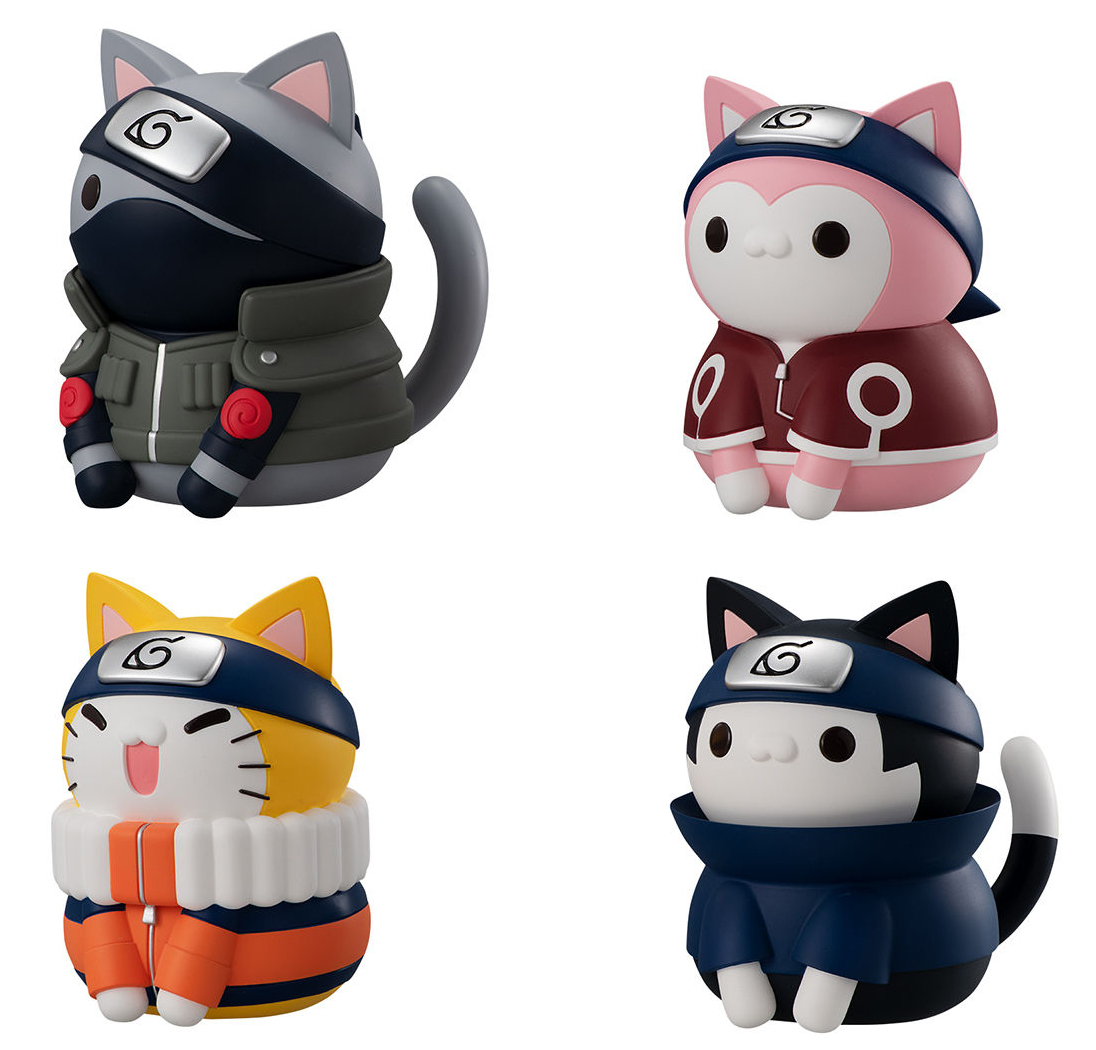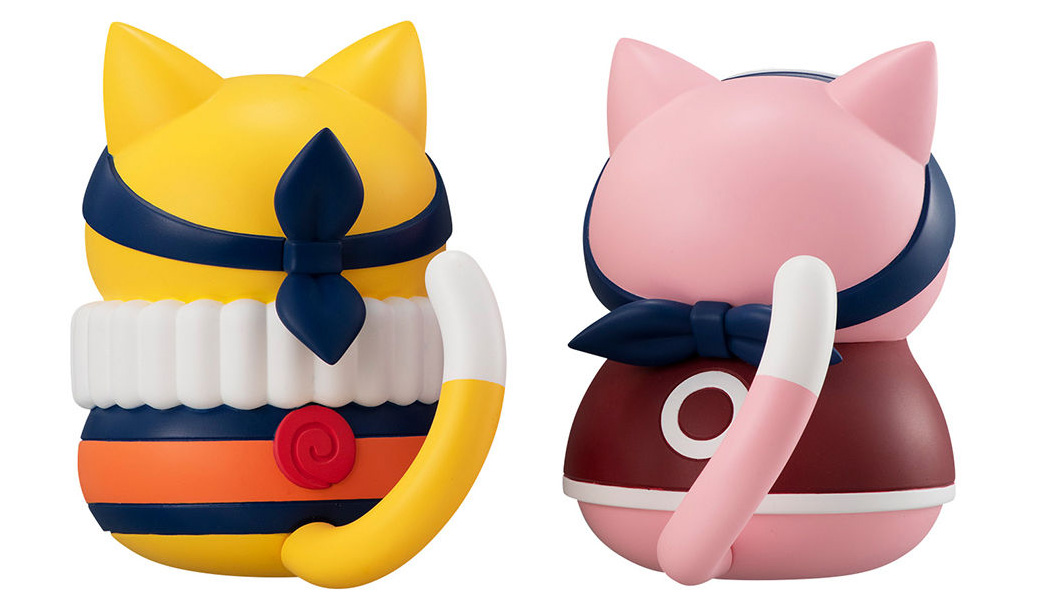 Forgive us for the cat puns but fans will surely love these pint-sized feline characters. The cats will be shipped out in November 2020. You can adopt your very own kitty at the Premium Bandai Shop, with prices starting at 1,540 yen (approximately S$20.06 ), a pretty good deal for being able to own your very own adorable Team 7.