Reaching the peak of creative performance is a continuous uphill battle, a weary path filled with art blocks, off-days, the lack of artistic inspiration, and burnt-out exhaustion. Yet, when the final product turns out to be satisfactory and successful, the journey becomes less of a tedious, stressful chore, and more of a fruitful learning experience.
NVIDIA is here to help facilitate and streamline that creative process with a mix of software support for its high-end RTX GPUs. With its labour-intensive hardware requirements, content creators often face the issue of unresponsive, choppy, or slow digital workspaces in the midst of producing work, especially if there are multiple software running all at the same time. The NVIDIA and RTX Studio seek to alleviate these frustration-laddled encounters by introducing an easier, more efficient platform designed for supercharging and empowering one's workflow.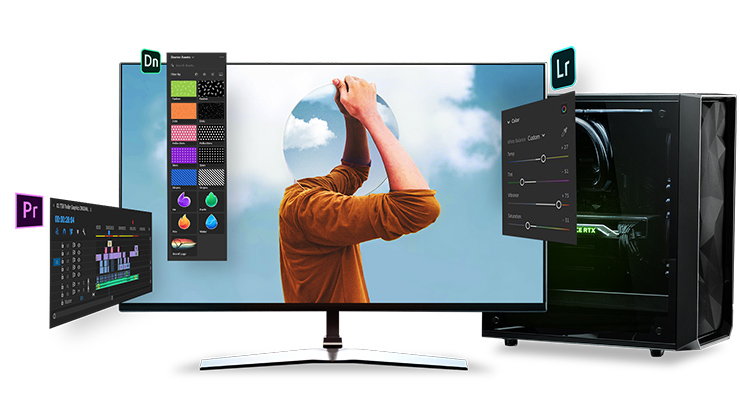 What this means is that you can bid farewell to the much-dreaded pinwheel of death, while saying hello to greater productivity and more ambitious, grander creative projects. Armed with a blend of software and hardware upgrades, NVIDIA Studio utilises its very own industry-leading GPUs, paired with its proprietary driver technology, to deliver the best compatibility and performance for creative applications like the Adobe Suite. The GPU advantage that this offers allows for faster working speeds across various fields, such as 3D animation, video editing and motion graphics, photo editing, graphic design, and architectural visualisation.
Take the first for example. 3D animators will be able to model and render large scenes in real-time, and create complex animations smoothly with Autodesk 3ds Max, Maya, Maxon Cinema 4D, and Blender. Video professionals, meanwhile, can look forward to quicker shooting, editing, and exporting in various resolutions, with editors being able to intelligently track objects and crop landscape video to social media-friendly aspect ratios with Adobe Premiere Pro's AI Auto Reframe feature.
Expect high-resolution image rendering in both Lightroom Classic and Photoshop, alongside a near-zero delay in the former's Develop module for image adjustments on 4K and 5K displays, as well as over 30 GPU-accelerated Photoshop filters and effects. For users of Illustrator and 3D rendering software like Autodesk Revit, Sketchup, Rhino, and Twinmotion, a smooth, lightning-fast interactive experience lies in store.
The GPU acceleration is further refined with RTX Studio technology. Tailored specifically for creative workflow – including 8K video, real-time ray tracing, and AI-assisted features – the latter comes built into high-performance systems that sport vivid colour displays, top-spec memory and storage, fast operating speeds, and NVIDIA Studio support. This powerful cocktail of creative-focused upgrades brings to the table a wide range of improved benefits, from massive speed boosts and lag-free interaction to photorealistic renders.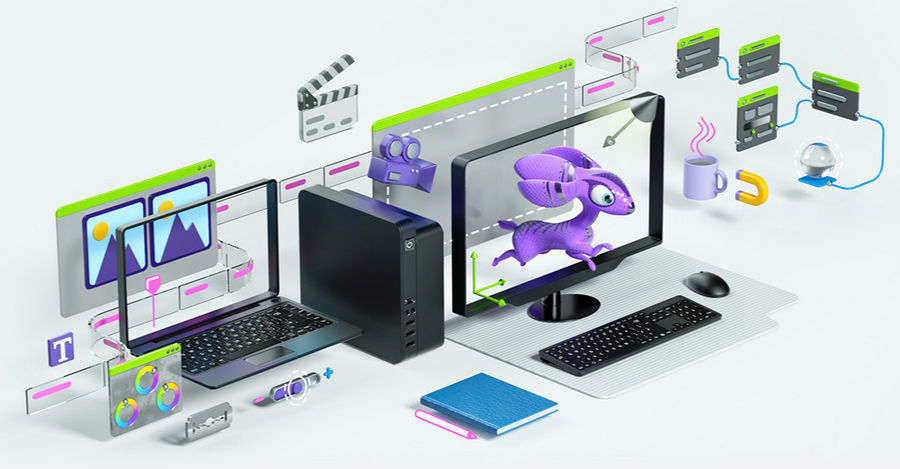 Delving more into the specifics yields well-rounded functionality. Adobe Premiere Pro, DaVinci Resolve, REDCINE-X PRO, and other supported video-editing apps, for instance, will allow the playback and editing of 8K video without the need for pre-caching or generating proxies. RAW images in Lightroom Classic are set to have crisper detail and better colour rendering, with Adobe Dimension granting users the ability to instantly visualise their 2D art in photorealistic 3D.
Regardless of the creative field, all these features are undeniably useful, versatile, and nifty. With the creative process being a time-consuming affair, having a boost in working speeds, performance, and productivity is most certainly appreciated. The team has made sure to cover all bases with both of its Studio iterations, offering quality at zero cost – in the case of NVIDIA Studio, at least. 
In place of paid subscriptions or additional fees, industry professionals and creative enthusiasts can simply download the NVIDIA Studio Driver (via the website or GeForce Experience) on their computers, which is free for use. The plugin is compatible with GeForce GTX 10-series, RTX 20-series, GTX 16-series, TITAN V, TITAN RTX, and all Quadro products released since 2012, making it fairly accessible. 
As technology continues to evolve, NVIDIA will work on updating its supported list of creatives apps. As of 24 June 2020, the new Studio driver sees full DirectX 12 Ultimate support on RTX GPUs, as well as compatibility with RTX-accelerated software, including Chaos V-Ray 5, Corel Painter 2021, Adobe Premiere Pro, Adobe Substance Alchemist, and Blender Cycles. More updates are slated for the near future, and interested parties may keep an eye on the website's Latest News page.
RTX Studio, meanwhile, is tailored for higher-performing hardware. Laptops and desktops have to be outfitted with at least a GeForce RTX 2060, TITAN RTX, or Quadro RTX 3000 GPU, in addition to an Intel Core i7 CPU or equivalent, 16GB or more memory, and 512GB or more SSD storage. For those seeking on-the-go productivity, a selection of purpose-built and tested RTX Studio laptops is also available for purchase – just keep a lookout for the RTX badge label.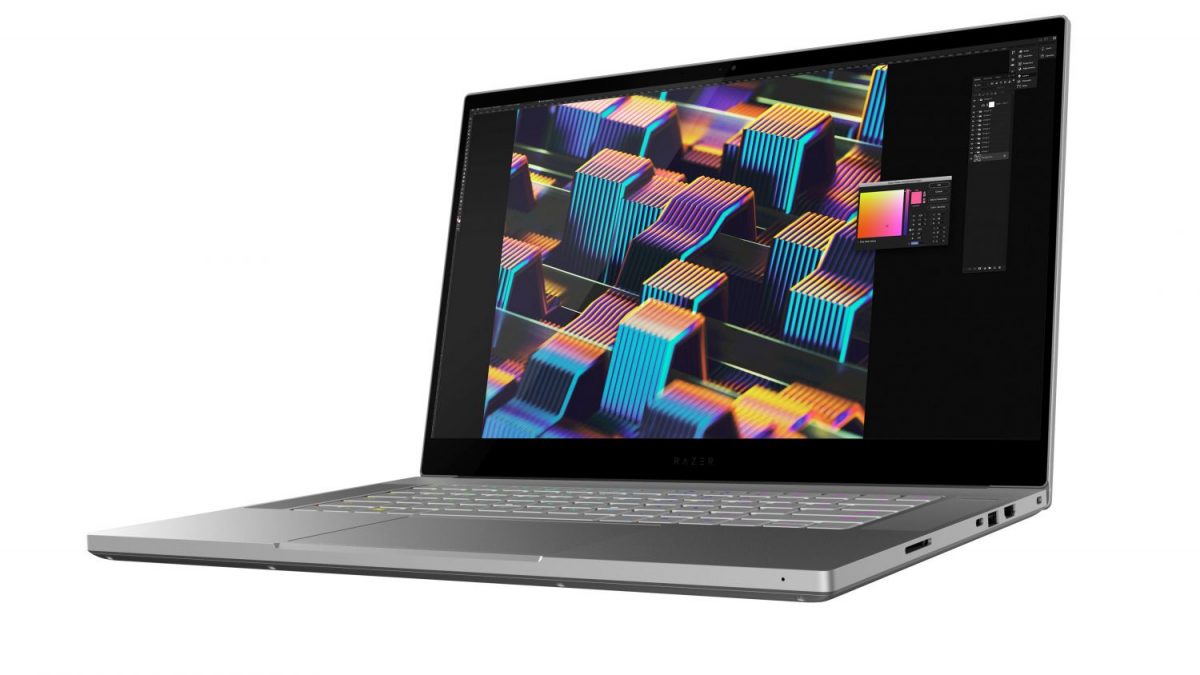 A little help can go a long way in content creation. By eliminating and alleviating common workflow problems, both NVIDIA and RTX Studio offer creators a more enjoyable and efficient working experience, where they can let their arsenal of ideas run wild, and work slowly towards the apex of productivity and creative expression.
---

Drop a Facebook comment below!