The "rarest" and most "valuable" cocktail from the Star Wars galaxy is now a reality, which is cool, but it also costs a whopping US$5,000, which isn't quite as cool. The most expensive menu item of the Hyperspace Lounge aboard the Disney Wish cruise ship is the Kaiburr Crystal drink, and it's gathering a lot of attention on social media (understandably so).
In a video posted to Twitter, the big-ticket beverage is seen encased inside a camtono (the security container used for storing valuables in The Mandalorian and The Book of Boba Fett), before unveiled with a touch of a bottle and a twist of the handle. Much like the on-screen prop, the carrier's side panels slowly collapse to reveal the inside, which appears to be housing three shot-style glasses filled with the concoction. Here's the kicker: its contents are a mystery, with none of the ingredients listed anywhere.
A popular hypothesis is Remy Martin's Louis XIII cognac, which typically costs around US$3,000 to US$4,000 (via FanByte). It's also possible for the Star Wars cocktail to be a standard top-shelf liquor, but presented in an extremely novel manner.
No matter the case, US$5,000 is still a whole lot of credits to spend. Those who'd rather keep hold of them can opt for other regular-priced drinks on the menu, and if they so wish, fork out an additional US$12 to take home a Hyperspace Lounge Glass.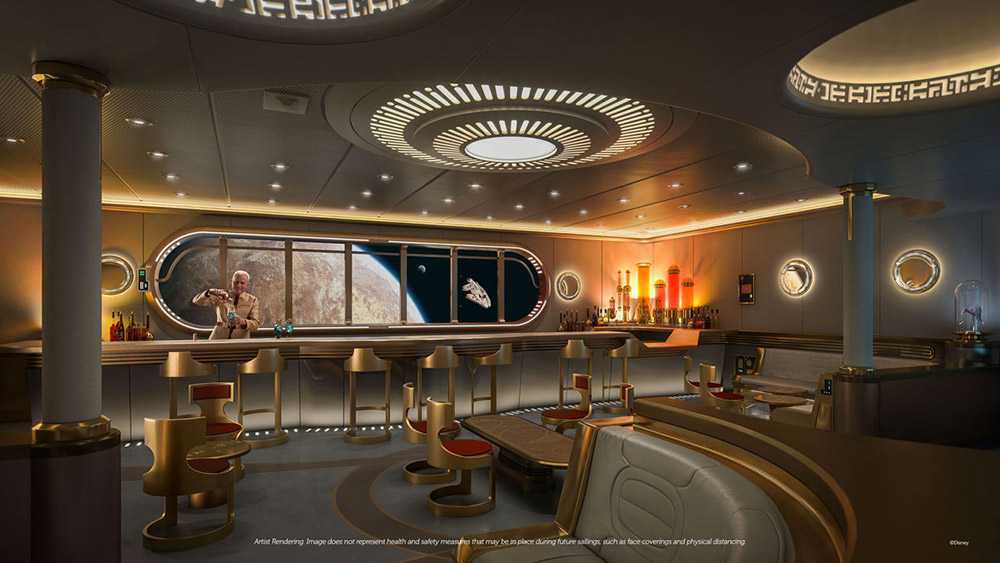 The Hyperspace Lounge is one of the attractions on the new Disney Wish cruise ship, which also includes a Marvel café, as well as Disney and Pixar zones. It will set sail on 1 August, and is Disney Cruise Line's first ship in a decade.