Get ready to bash your opponent with a baseball bat wrapped in barbed wire because Negan, from AMC's The Walking Dead, is entering the fighting arena in Tekken 7!
His inclusion in the Season 2 pass for Tekken 7 was announced by Tekken's director, Katsuhiro Harada, and game designer Michael Murray after the game's grand finals on Evo 2018.
TEKKEN 7 – Season Pass 2 Reveal featuring Negan from AMCs The Walking Dead | PS4, X1, PC

Introducing a brand new lineup of warriors stepping into the TEKKEN 7 ring! With Season 2 of the TEKKEN (Default) 7 Season Pass, fighters such as Anna Williams, Lei Wulong and Negan from AMC's The Walking Dead join the fight!Your eyes do not deceive you, your pounding heart does not betray you; Negan from AMC's The Walking Dead is making his way into TEKKEN 7 to deal a world of pain in the TEKKEN universe. Negan, beloved by fans of The Walking Dead for his charismatic yet sinister demeanor, is ready to destroy all challengers, regardless of their stature in the TEKKEN universe.As the personal bodyguard of Kazuya Mishima, Anna Williams is a beautiful and intelligent officer with deadly fighting skills, and serves to drive her sister Nina crazy! Lei Wulong makes his long awaited return to TEKKEN, sporting new digs and his deadly Tiger, Crane, Leopard, Snake, and Dragon styles! TEKKEN 7 Season Pass 2 is coming soon to PS4, XB1, and PC. Buy your copy today: http://bit.ly/2vKrZrd

Posted by TEKKEN on Sunday, August 5, 2018
---
There will be 6 new characters in the new season pass. Negan will be joined by two Tekken veterans, Anna Williams and Lei Wulong. Anna Williams has been in every main Tekken installments with the exception of Tekken 4. Well, fans have been asking for her to appear in Tekken 7 and the developers have answered. Anna is back with a very flapperesque costume that's different from her old cheongsam. It's a look that fits her Irish nationality a lot better than a cheongsam. Don't worry, she's still got a hip-high slit on her dress and has not lost a single ounce of her playful, flirty attitude.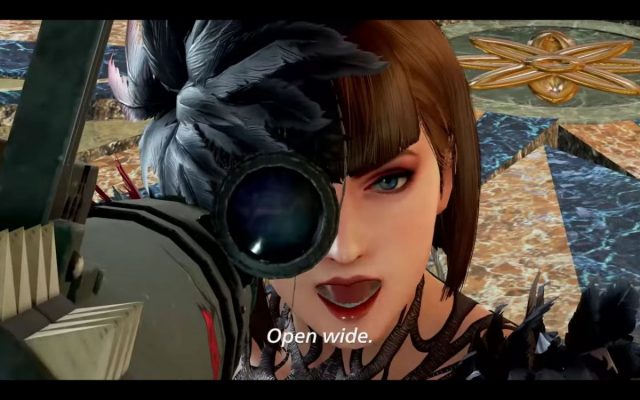 Introduced in Tekken 2, Lei Wulong has been a staple in the Tekken game ever since. He's now back with a new look that's befitting of his gruff, street attitude. His signature styles of Five Form-Based Martial Art is prominently featured in the trailer.
There is no art as of yet for Negan and how he will fight in the game. But from the looks of it, fans won't be disappointed.
The identities of the three other characters have not been revealed.
Dea wishes she could play the latest Tomb Raider or Uncharted, but she can't, so instead she reads and watches other people play. On her down time, you can probably find her re-reading Captain Marvel. The Carol Danvers one.
---

Drop a Facebook comment below!