Bethesda just announced through their beta F.A.Q. that they won't be releasing their B.E.T.A. (an acronym for Break It Early Test Application) and the new game Fallout 76 on Steam. On their page, they said that these two games are "available on Xbox One, PlayStation 4, and PC (via Bethesda.net only)". It's strange that Bethesda will not be using PC's most popular digital distribution platform to push its release to an even wider audience. This is reminiscent of Fortnite's recent move to not have their mobile application on Google Play. Similarly to Fortnite, Fallout does have a big audience and may not actually need Steam's help to distribute their game.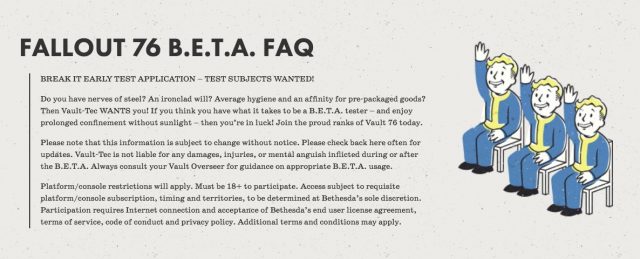 There's still a chance that the game will eventually make its way to Steam. Fallout Shelter, released on July 2016, was eventually sold on Steam on March 2017.
Another thing to note is that Bethesda states that, if all goes according to Bethesda's plan, the B.E.T.A. will be the actual, full released game and that your save will be carried over. This is a little bit unusual in terms of betas, whose purpose is usually to test out bugs in a game and make the fully released game better. Of course, B.E.T.A. being released as the full game will only happen if everything goes well.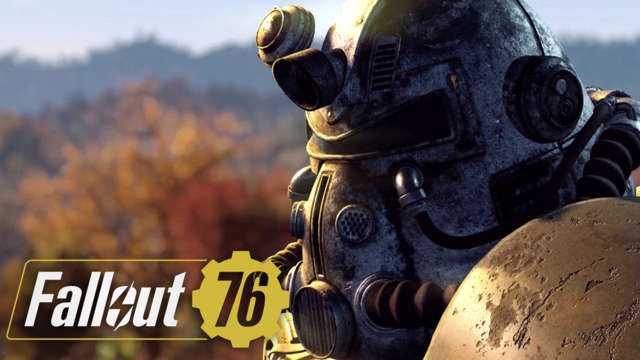 Those who pre-ordered the game can access the beta codes. Beta testing is set to be done sometime in October.
Dea wishes she could play the latest Tomb Raider or Uncharted, but she can't, so instead she reads and watches other people play. On her down time, you can probably find her re-reading Captain Marvel. The Carol Danvers one.
---

Drop a Facebook comment below!