As we barrel towards the release of Battle for Azeroth, there is no better time than the present to give fans in Singapore an opportunity to pledge their fealty to either the Alliance or the Horde.
With the old Parliament House in Singapore split down the middle between both warring factions, the stage was set for fans to compete against each other, and score big prizes at Blizzard's local launch party for the latest World of Warcraft (WoW) expansion.
As fans slowly trickled in before the night's festivities started, it came as no surprise that many WoW fans were easily recognisable with their attire. And preferred faction.

But as seasoned WoW veterans would tell you, factions have been mostly skin deep in recent times considering that most of the calamity which has befallen Azeroth has been mostly external. However, for players, there certainly is more affinity when it comes to their preferred class.
With individual tags for all the 12 classes found within WoW, it seemed as though the registration booth was built like a summoning stone bringing various classes into the fold for an upcoming raid.
And a raid was indeed happening!
The Alliance and the Horde had to pull their weight along faction lines to participate in on-ground events collectively. The loot? This epic Battle for Azeroth mousemat!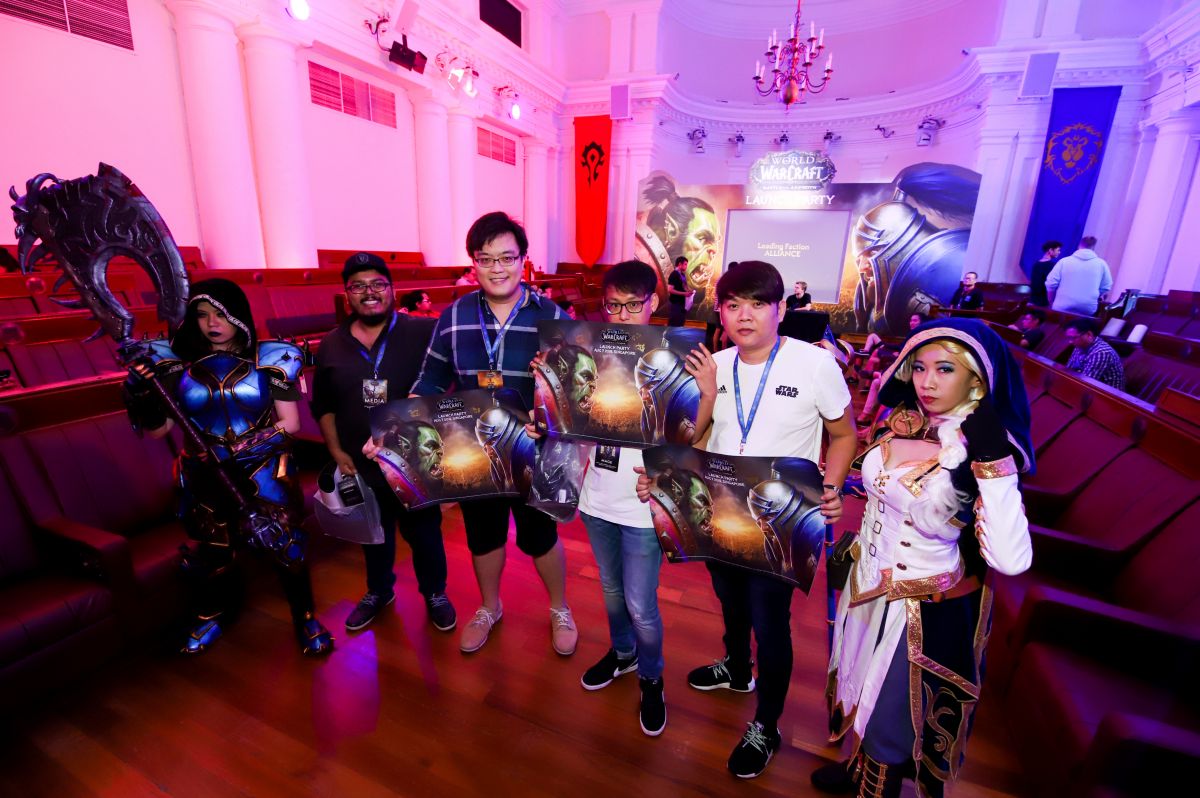 Fans had to do their very best to achieve victory for their faction throughout the night as in all things love and war, there can only be one victor.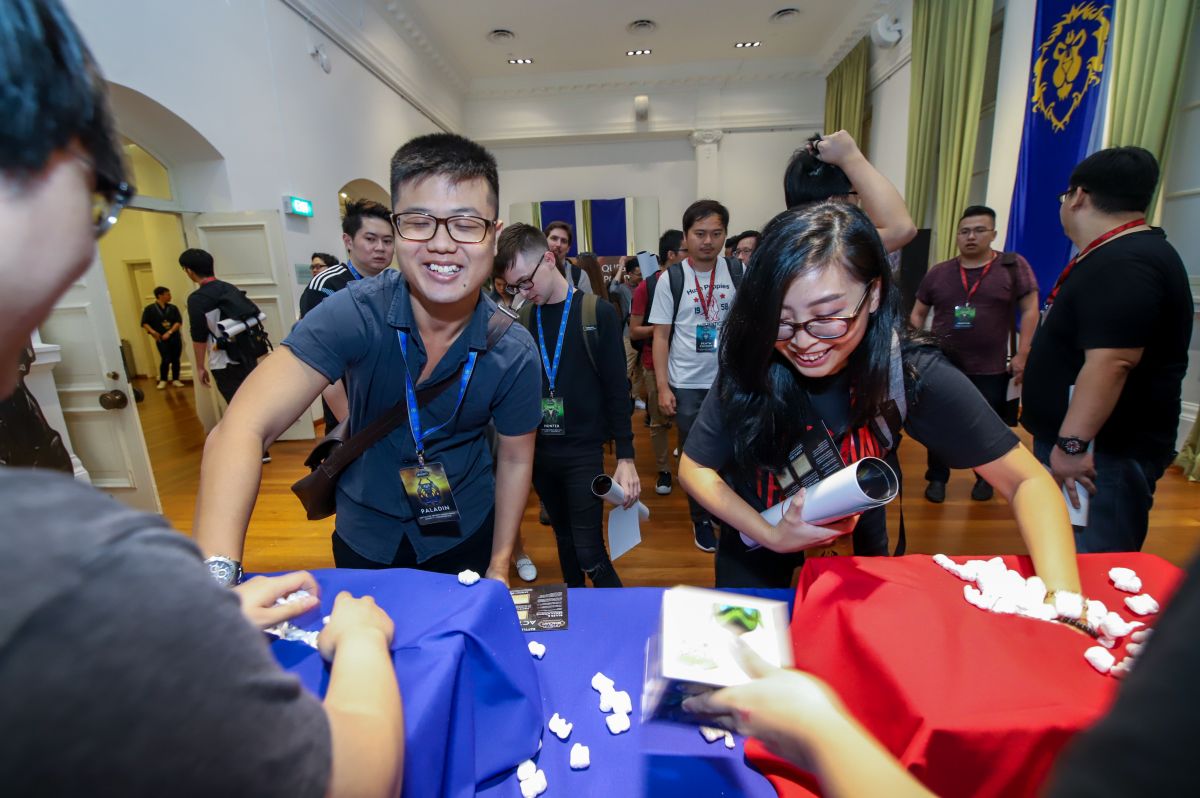 By the end of the night, the Horde was declared victorious! With each individual from the Horde walking away with a mousemat!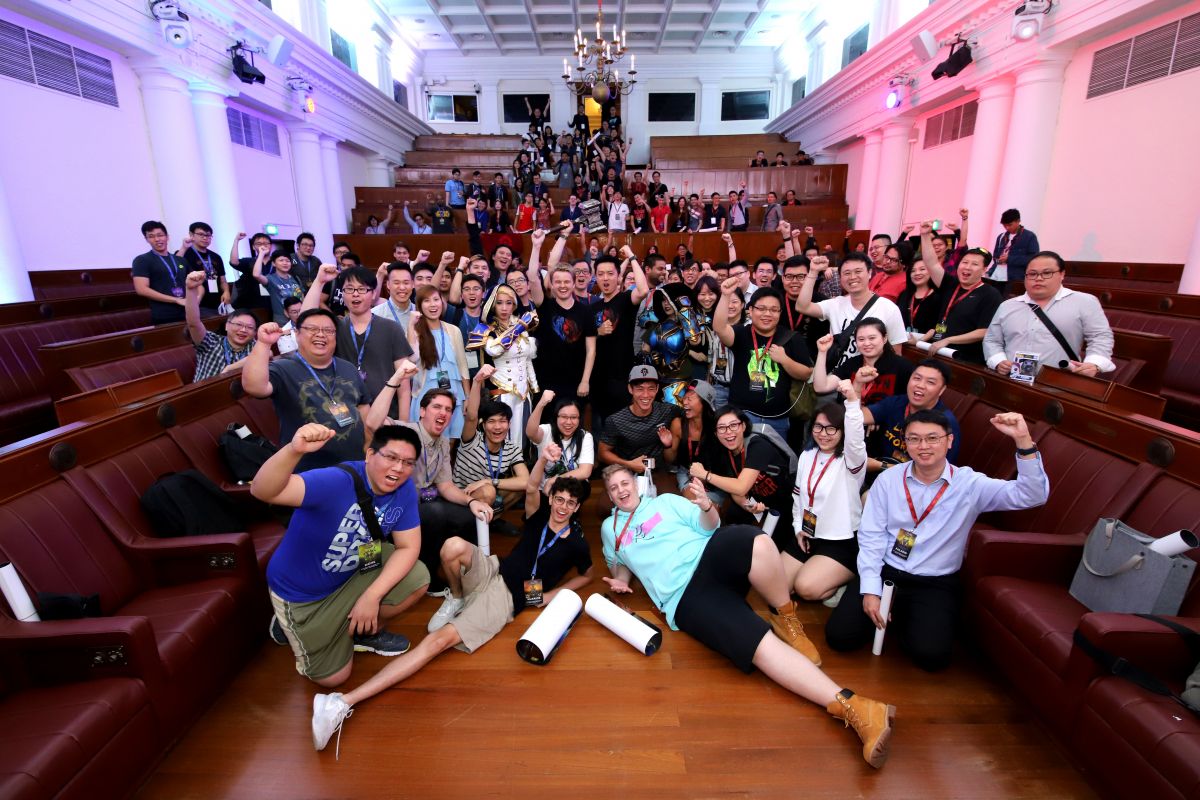 Check out the rest of the pictures from the event in our gallery below. Hope everyone had plenty of fun! Big thanks to Blizzard in making this happen in Singapore!
Gerald currently straddles between his love of video games and board gaming. There's nothing that interests him more than trying out the newest and fanciest gadget in town as well. He dreams of publishing a board game sometime in the future!