Have you ever logged into Netflix and find yourself browsing endlessly for something to watch? Well, that's about to change.
The popular streaming service is introducing My Netflix, a new shortcut tab on the mobile app that helps choosing what to watch much easier. Available on both iOS and Android, My Netflix allows users to see their downloads, TV series and movies that users had previously given a thumbs up to, shows and films saved to My List, trailers watched, reminders set and whatever users have recently watched or are currently watching – all in one place.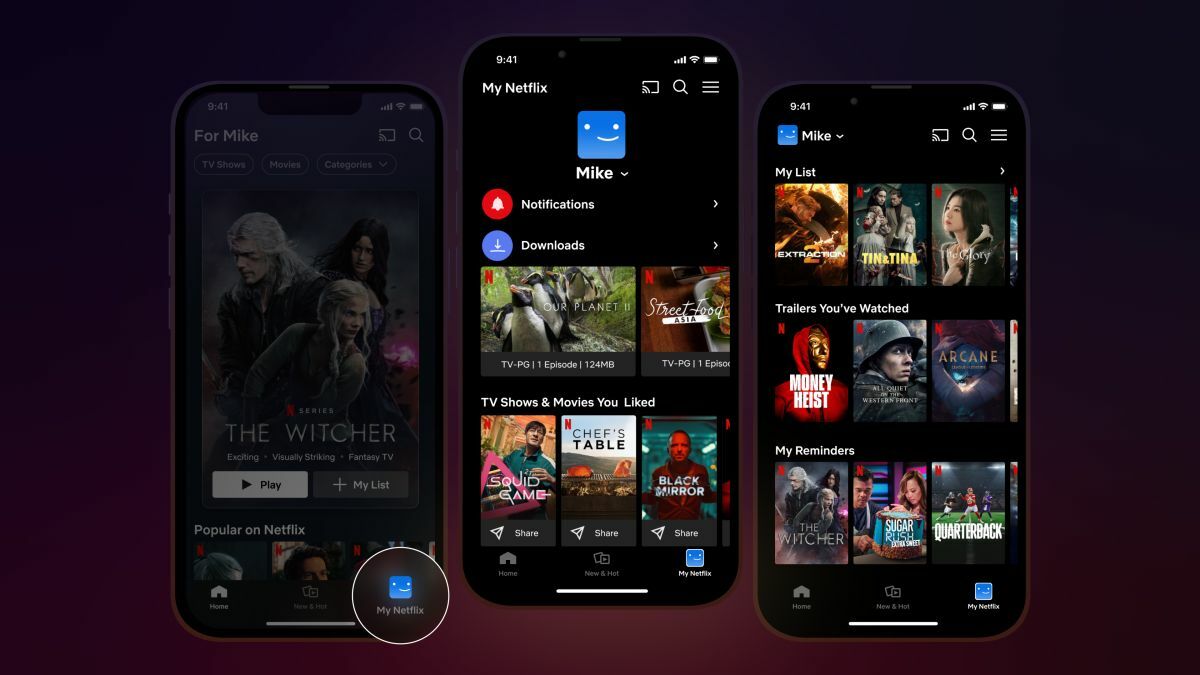 For indecisive users, the newly introduced tab sounds like an absolute dream as it will narrow down shows and movies that will be of interest and hopefully, make it a much easier process to choose what to watch. Of course, how accurate and helpful the shortcut would be, is dependent on users' usage of the streaming service.
"Keep in mind that the more you interact with and tell Netflix what you like, such as saving more action-thrillers like Extraction 2 to My List or giving a thumbs up to every season of Bridgerton, the more you'll see on the My Netflix tab," wrote Netflix in an announcement.
The new tab will supersede the 'Downloads' tap on the mobile app. The Home Tab and other sections of the app to discover Netflix's full catalogue of series and films will still be available.
My Netflix is available on iOS starting today, and rolls out on Android in early August.