Following months of teases and a major leak on Baidu last week, Windows 11 has been officially confirmed as the name for Microsoft's new operating system.
Designed with simplification in mind, the upcoming upgrade will feature a cleaner user interface (UI), a new Windows Store, and several improvements to performance and multitasking. In a first for the company, Windows 11 will also include support for running Android apps for improved user integration.
The main difference you'll notice right off the bat is the Start menu and updated Start button that are both centred on the taskbar. This UI is identical to the cancelled project that was planned for dual-screen devices, Windows 10X.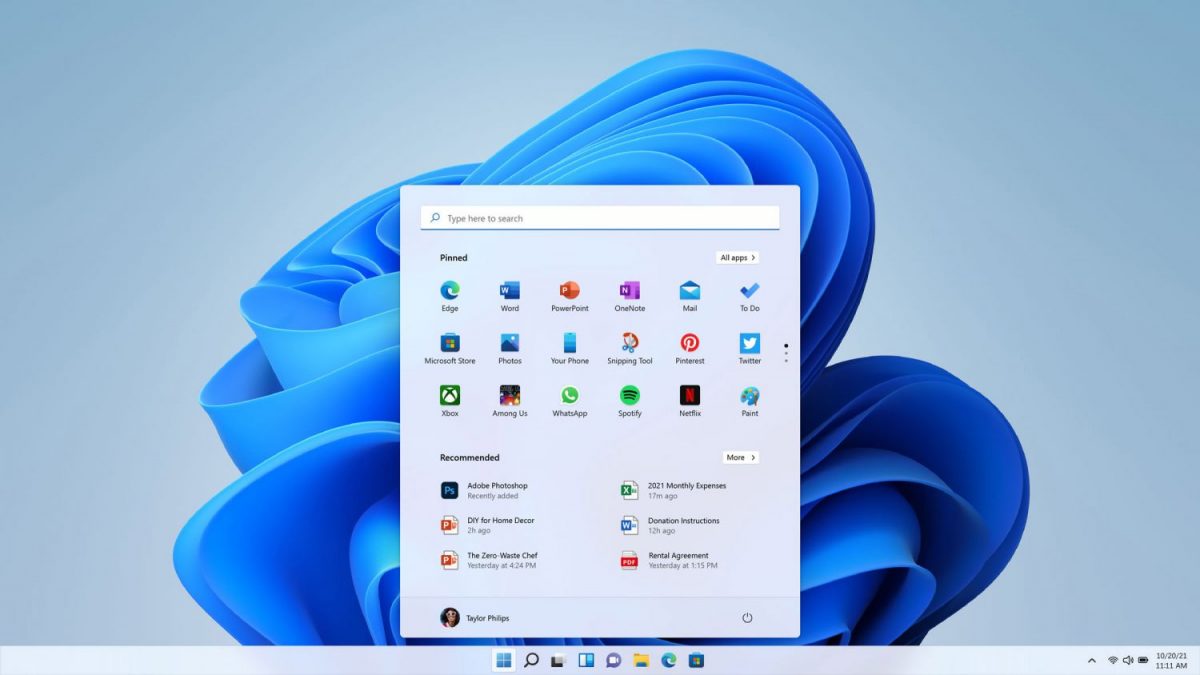 Under the Start menu, there are sections for apps, recent documents, and a separate search interface. Windows 11 will also feature rounded corners seen in Android and iOS, the Live Tiles feature, as well as updated dark and light modes.
Additionally, there are two new features called Snap Layouts, in which you can snap apps into various modes and Snap Groups, which will remember all your stored apps. These features seem to benefit multiple monitors as apps will only and always open on the designated screen.
Widgets, a personalised feed powered by AI, will also come as a big part of Windows 11. It builds on the widgets that were already seen in Windows 10 and will now slide in from the left side of the screen with built-in widgets including news feed, weather, map, and more.
Microsoft Teams is also directly integrated into Windows 11 and its taskbar. This is a clear move away from Skype, which was bundled with Windows 10.
Besides those new features, Windows 11 also comes with performance improvements. Windows updates will run in the background now and are 40 percent smaller. For gaming, it'll also offer Auto HDR, Direct Storage, integrated xCloud access, and direct access to the Xbox app via Xbox Game Pass Auto HDR, in particular, is a standout, as it's a feature very much exclusive to the Xbox Series X|S, and adds high dynamic range (HDR) to a wide slate of DirectX 11 and DirectX 12 titles.
While there is no release date for Window 11 yet, it will be available on new PCs and through a free upgrade to Windows 10 users this coming holiday.
---

Drop a Facebook comment below!