Star Wars is all the hype lately. Themed merchandise, widespread fan theories, film promotions – it's sure on a roll.
In Singapore, the heat of the Star Wars fever burns strong in Plaza Singapura. A wide booth spans over the space of the Atrium, with standing cutouts of C3PO and a Clone trooper.
"Heed your calling. Master the Force," reads a board. Accept the challenge, your mind whispers, choose a side.
And that's how you may end up at the final showdown event of the #MasterYourForce campaign, as a member of either The Resistance or First Order. Three challenge rooms await, and the race is on to beat the clock. Solve puzzles through an abandoned wreckage, navigate a droid past an obstacle course, and unleash your lightsaber prowess – it's all in the spirit of fun and games.
Hints are available upon request, but all things come with a price, and each one adds 30 seconds to your overall timing. For those with a mean competitive streak, you may want to play your cards correctly and decide when to strategically use the clues – it's a level playing field for both newcomers and experts in all things Star Wars, just use logic!
Here's the catch: Those who successfully qualify for the top Resistance and First Order teams are selected from top riders who have entered the promo code 'THELASTJEDI' between 27 November to 5 December, with the grand price of an all-expenses paid trip to the world's largest privately-owned Star Wars memorabilia museum in California up for grabs (hehe).
It's bound to be a great experience for anyone, and an even greater dream for hardcore fans, so muster up all your smarts to wreak havoc upon the other competitors.
Not confident in your puzzle-solving skills? Don't fret, for there will be prizes to be won from a claw machine, including Star Wars premium and Grab promos.
Running from 8-10 December, the event is free for entry – all members of public are welcome to take up the gauntlet, and also enjoy the other smaller booths around.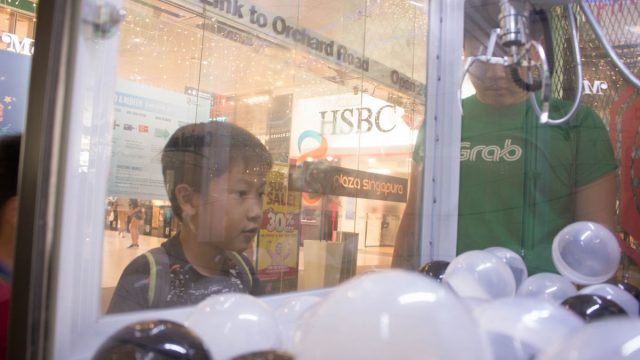 An enjoyable event to consider if you're looking to have fun over the weekends, but be warned: it's harder than it looks.
May the Force be with you!
---

Drop a Facebook comment below!