Inspired by the Marvel: Future Fight video game, this Marvel Legends Series 1:1 scale Punisher War Machine helmet is highly detailed and features electronic lights and sounds.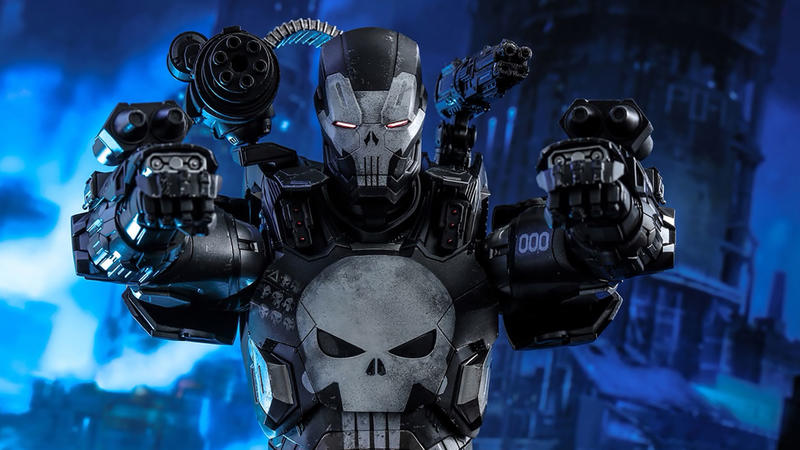 In addition to 2 glowing red LED eyes, the helmet has a magnetized faceplate that can be detached and then connected to the top. Attaching and detaching the faceplate triggers the light-up eyes and sound FX. This looks to be a very similar (re-paint + LED colour change) to the Iron Man helmet released by Hasbro back in 2016.
The helmet is now available for pre-order at Entertainment Earth (US) for US$99.99 and at Falcon's Hangar (Singapore) for S$180. Fans won't have to wait long as this will be released in October 2019.
---
But wait, there's more. For Captain America fans, Hasbro is also rolling out a Marvel Legends Classic Comic Captain America Shield Prop Replica in October 2019. The prop replica measures in at 24-inches in diameter with an exclusive comic book-inspired paint job.
It will not protect you against Hydra attacks, but it should deftly deflect NERF darts! It is available for pre-order now at Entertainment Earth for US$99.99.