The holiday spirit may not be out in full force later this year, but that isn't stopping the inhabitants of Kashyyk from celebrating the most cheerful and magical holiday in a galaxy far, far away – Life Day.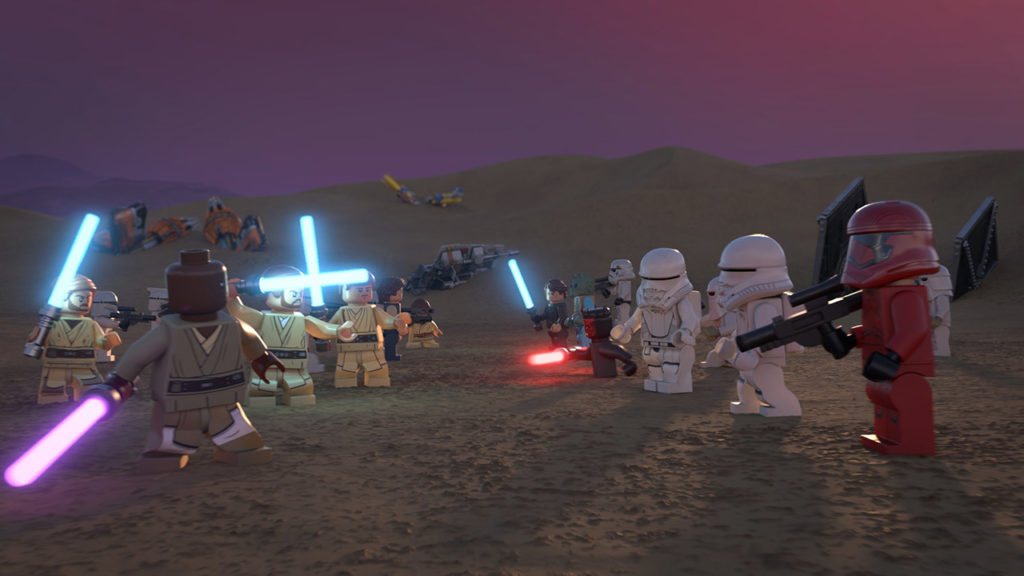 Falling on 17 November, this year's iteration will see the LEGO Star Wars Holiday Special heading over to Disney+ for the first time. Rey, Finn, Poe, Chewbacca, Rose, and all the beloved droids (R2-D2, BB-8, C-3PO) are set to enjoy a joyous feast together for the occasion first introduced in 1978's Star Wars Holiday Special, but of course, nothing ever goes according to plan in the Star Wars universe. The movie synopsis explains:
Set after the events of Star Wars: The Rise of Skywalker, Rey leaves her friends to prepare for Life Day as she embarks on a new adventure with BB-8 to gain a deeper knowledge of the Force. At a mysterious Jedi temple, Rey finds herself hurled into a cross-timeline adventure through beloved moments in Star Wars cinematic history, coming into contact with Luke Skywalker, Darth Vader, Yoda, Obi-Wan Kenobi and other iconic heroes and villains from all nine Skywalker saga films. But will she make it back in time for the Life Day feast and learn the true meaning of holiday spirit?
Helmed by Ken Cunningham with David Shayne as writer and co-executive producer, the new LEGO special also includes James Waugh, Josh Rimes, Jason Cosler, Jacqui Lopez, Jill Wilfert, and Keith Malone as executive producers.
For an added touch of festive cheer, the Lego team has another treat to offer: the 2020 Star Wars Advent Calendar. This year's edition is designed in conjuction with the show and will drop on 1 September, about one month before the release of DK's LEGO Star Wars Holiday sticker book.