Hot on the heels of the recently unveiled Death Star Trench Run 75329 and Dagobah Jedi Training 75330 LEGO diorama sets, we now have yet another coming on 26 April 2022. It's none other than the LEGO 75339 Death Star Trash Compactor diorama!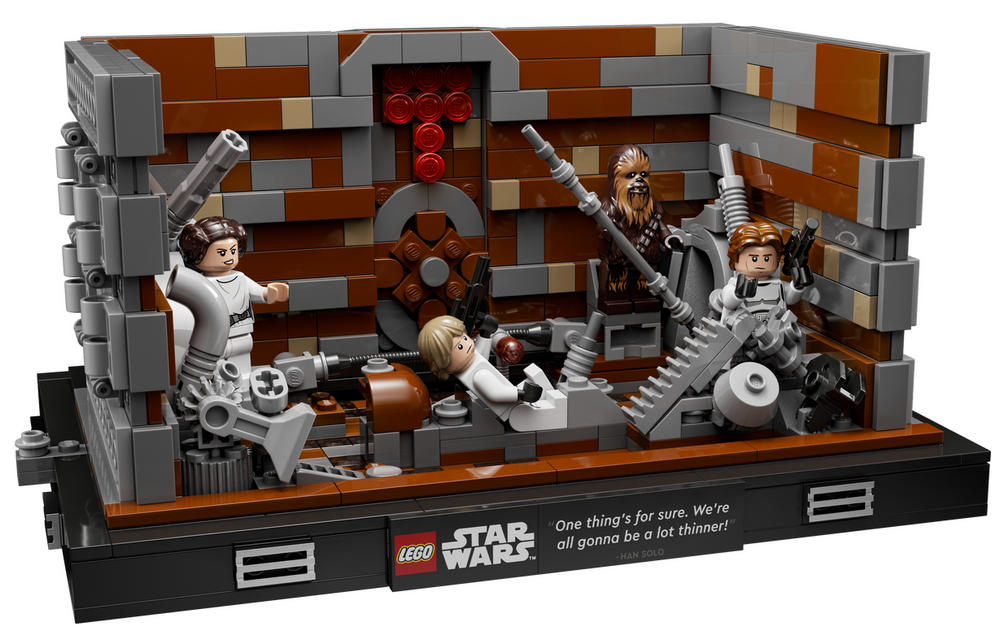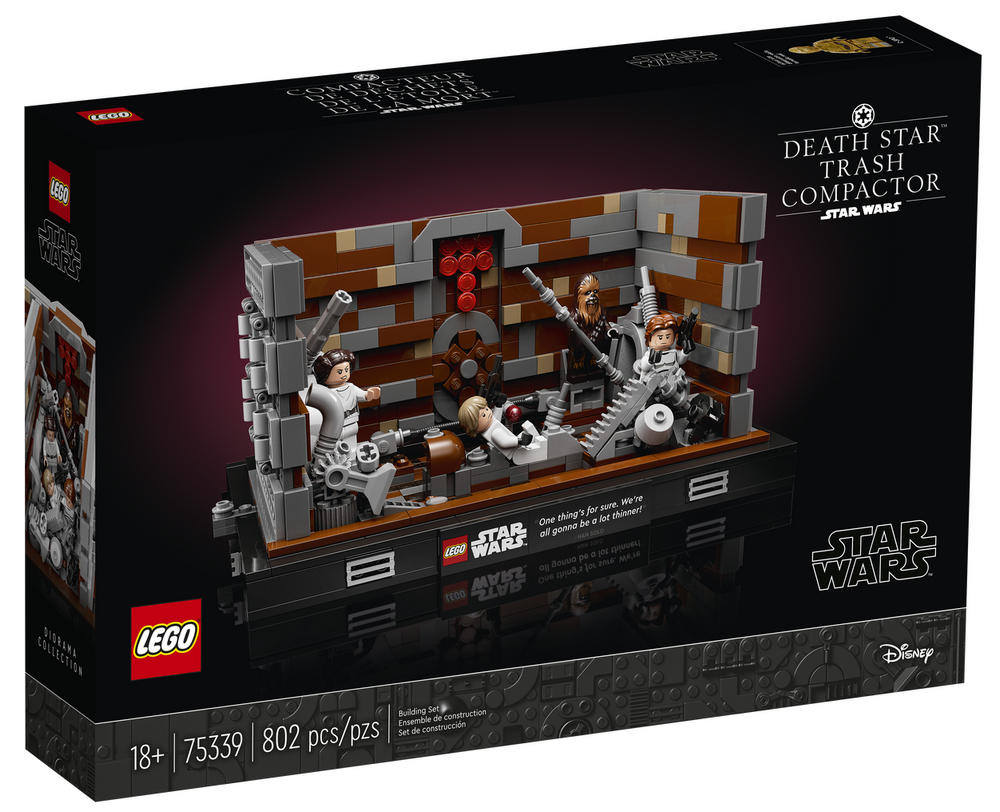 The 802-piece set will come with 6 minifigures – Luke Skywalker, Han Solo, Chewbacca, Princess Leia, R-2-D2 and C-3PO. And of course, it includes the printed tile with Han Solo's dry quip, "One thing's for sure. We're all gonna be a lot thinner!"
Best of all, the diorama set even has moving walls, so you can "compact" the gang just like in the movie.
Turning to the back, there's even R2-D2 and C-3PO at the control panel, desperately trying to save their friends from impending doom.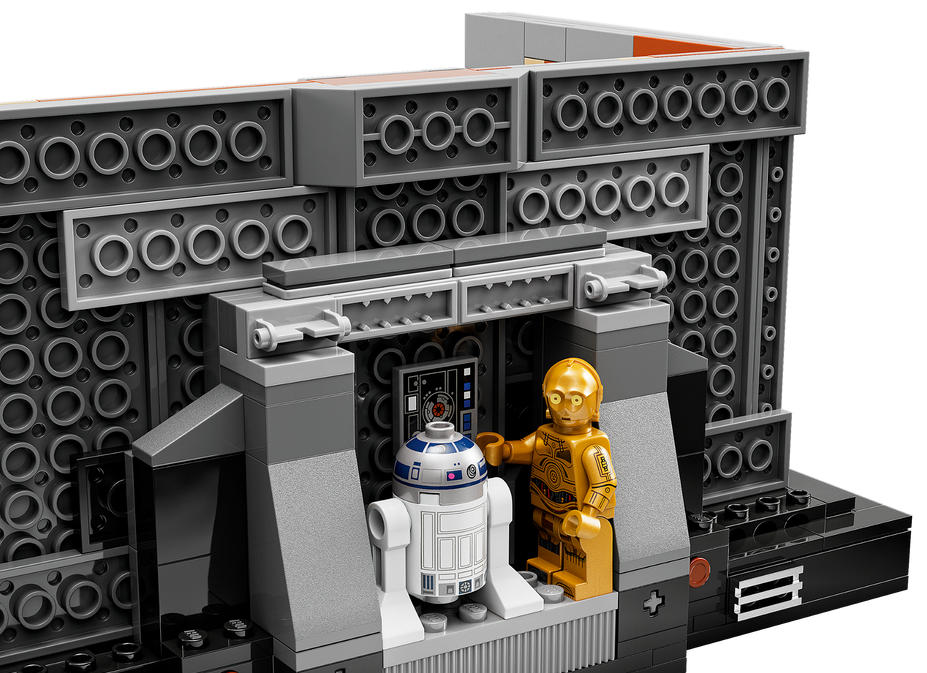 The set diorama set is retailing for US$89.99 and is already up for pre-order on LEGO.com and will start shipping from 26 April 2022.