There's just something about the power of Friends, while it's been off air for the longest of time, the show continues its run on Netflix.
Given how the previous LEGO 21319 Ideas Central Perk set literally flew off the shelves on release, we can pretty much expect the same with the LEGO 10292 Friends The Apartments.
For fans of the show, most of the action largely look place at Monica and Chandler's homes. The only aspect missing from this set would be the exclusion of the bedrooms. Otherwise, everything else is pretty much left intact to help fans recreate their favourite scenes.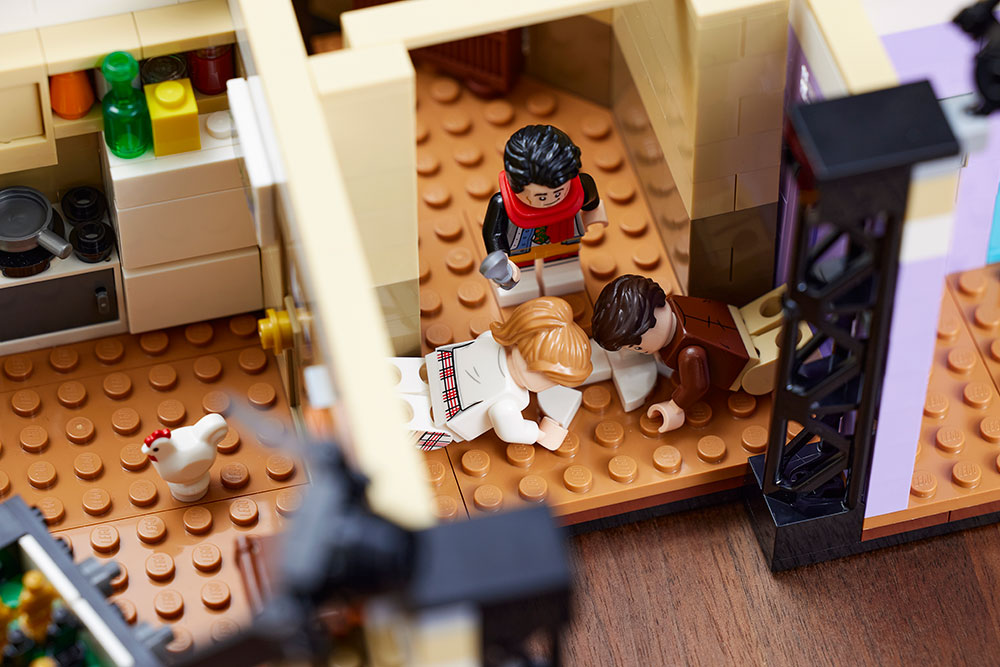 The best part is that the entire set is continuous and fans will even be getting the corridor!
Speaking on scenes, the LEGO 10292 Friends The Apartments. includes material / parts from iconic episodes such as "The One With All The Thanksgivings" with Joey getting his head stuck up a turkey and "The One With The Dollhouse" where Phoebe's dollhouse goes up in flames.
While the Minifigures of the whole gang are here, we have a new addition in the form of Chandler's girlfriend, the nasally voiced, Janice. No double-dipping of figures as all the cast will get new prints on their torsos. We'll definitely be looking out for Ross's "too tight leather pants" but it'll be hard to really distinguish in minifig form.
We're certain this set is gonna be a megahit so be sure to grab it once preorders open. The LEGO 10292 Friends The Apartments set will contain 2,048 pieces which is double of Central Perk and will retail for €149.99 / US$149.99 / £134.99 / 259.99 AUD / 199.99 CAD / 1499.99 BRL. If things remain the same, the price for Singapore would be S$249.90.
The LEGO 10292 Friends The Apartments will be available from 19 May 2021 for VIP members and 1 June for the public!
Gerald currently straddles between his love of video games and board gaming. There's nothing that interests him more than trying out the newest and fanciest gadget in town as well. He dreams of publishing a board game sometime in the future!